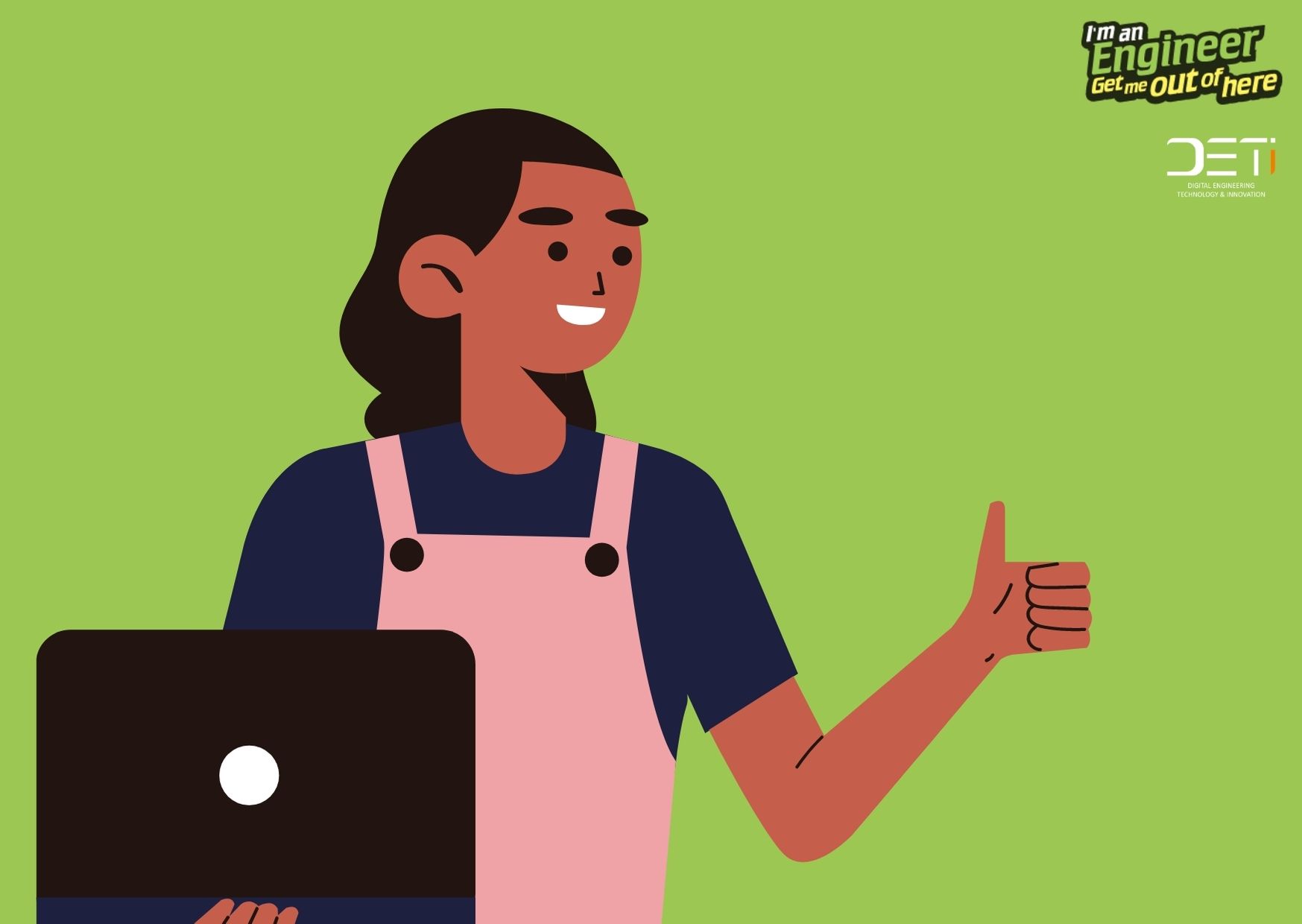 We've teamed up with I'm an Engineer to connect local school students with engineers in live text based chats that took place throughout the month of March. 
During this month-long 'Meter Zone' (all the engineering zones are named after different units of measurement!), several local engineers from the West of England region joined chat sessions with secondary school students, answering questions on a variety of topics, ranging from why they chose engineering as a career, possible new technologies for carbon neutral cars, the impacts of Covid_19 on working life, working internationally and much more.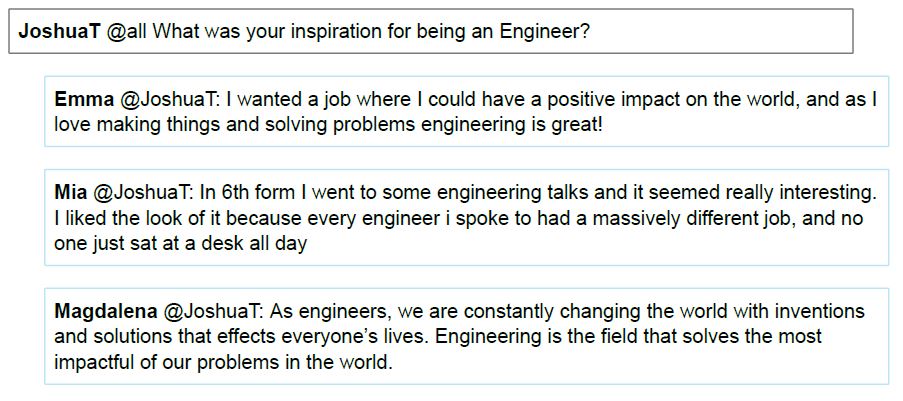 The Meter Zone forms part of a series of online engagement events designed to show students the positive impact of engineering. Our next event in June 2021, the Candela Zone, will see another month of live chats with local schools and engineers, this time with the theme of sustainability, exploring how engineering can help contribute solutions to climate change.
These conversations and discussions will then continue into the Autumn term as we host a Youth Engagement with Engineering and Sustainability Summit (YEESS) in October 2021, ahead of the UN Climate Conference COP26. This 4 day festival-style event will provide opportunities for local sixth form and college students to have their say about the climate and ecological emergency and share this with local policy makers from the region.