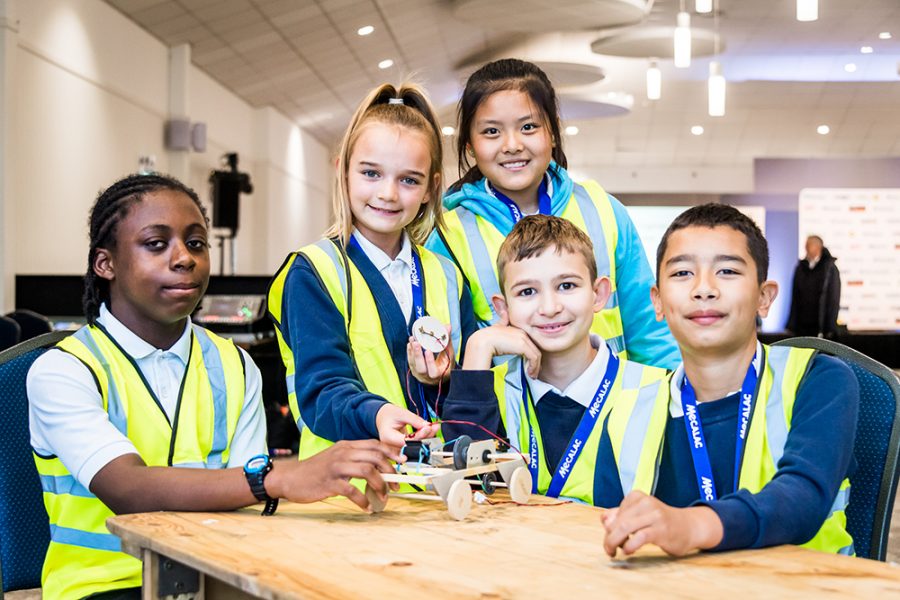 UWE Bristol have partnered with Primary Engineer supporting their 'If You Were An Engineer, What Would You Do?®' competition for South West England for the fourth consecutive year. The University's Engineering, Design and Mathematics Department (EDM) are also supporting the 'Primary Engineer Structures and Mechanisms with Basic Electrics' project this year, as part of their new programme of work for the Digital Engineering Technology Innovation (DETI) initiative for the West of England region.
Chris Rochester, UK Director at Primary Engineer, "We are thrilled to have UWE Bristol continue as a University partner for 'If You Were An Engineer, What Would You Do?' and to also fund the 'Primary Engineer Structures and Mechanisms with Basic Electrics project' through DETI. Winning designs from 'If you were an engineer, what would you do?' will continue to be developed and built by UWE Bristol engineering students into a full-scale functioning prototypes, giving the school pupils who entered the competition insight into the process behind designing and manufacturing a product as well as seeing their design brought to life."
Primary Engineer Programmes
The Primary Engineer Structures and Mechanisms with Basic Electrics project begins with a one-day CPD course for primary teachers which enables them to deliver the engineering projects with Key Stage 1 and Key Stage 2 pupils. Teachers are provided with sets of tools, consumables and online resources as part of the fully funded project and will be partnered with engineering professionals from UWE and local businesses to provide a real-world context to the learning.
If You Were An Engineer, What Would You Do?® asks pupils from early years, primary schools and secondary schools to identify a problem in the world and design a solution to it. Inspired by interviewing engineering professionals from a range of roles, pupils are encouraged to 'find the engineer they could be' by designing the future of engineering. Alongside their annotated drawings, pupils write an accompanying letter to persuade the judges to select their design to be one of a number of designs to be built by UWE Bristol.
The DETI Inspire Programme
EDM are leading the Skills Development branch of DETI, establishing an engineering engagement hub for the West of England, based out of their new state-of-the-art School of Engineering building, and delivering three Skills programmes: Inspire, Transform and Innovate. Encouraging diversity and inclusivity, DETI Inspire engages children in primary and secondary education across the West of England, with a focus on disadvantaged areas. Using curriculum-linked engineering outreach and careers support, the programme connects children with real-life, diverse engineering role models via the Diversity Demonstrator, to widen participation and aspirations for STEM careers.
Dr Laura Fogg-Rogers, DETI Inspire Lead, "We are really pleased to partner with Primary Engineer to support our DETI Inspire educational programme. Supporting teachers to engage with STEM activities is so important, as they are critical influences in young children's lives. There are so many exciting careers available in engineering, and it all starts with children learning that they have the power to make a difference in the world."