110,000 tonnes of composites are produced in the UK every year – but recycling is a problem
Demand for composites expected to rocket thanks to their use in green sectors – including in production of electric cars, hydrogen fuel storage and wind turbines
Royal Society of Chemistry, National Composites Centre and CPI research outlines the chemistry-based solutions needed for Britain to meet net zero targets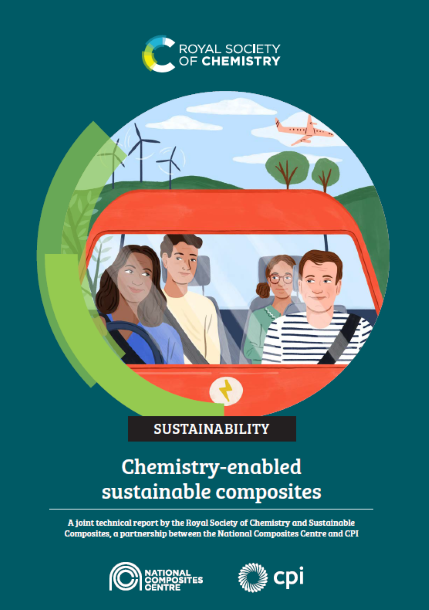 A whole life-cycle approach is required to make the UK's £4billion composites industry more sustainable, a new report has found.
The Royal Society of Chemistry (RSC), the National Composites Centre (NCC), and the Centre for Process Innovation (CPI) has identified 19 chemistry-based solutions to improve the environmental impact of the materials, essential to the construction of green technologies such as wind turbines, electric cars and even hydrogen fuel storage.
The organisations have joined forces to urge industry, academia, and government to seize on the opportunities they have identified to overhaul a sector that produces more than 110,000 tonnes of fibre-reinforced polymer composites (FRPs) in the UK every year. Production is also expected to rocket by 9% per year over the next 12 years due to growing demand.
"As composites are crucial to helping us realise our climate goals, it is vital that we make these materials as sustainable as possible. Our report shows that the chemical sciences play a pivotal role in helping us achieve that," said Jo Reynolds, the Royal Society of Chemistry's Director of Science and Communities. "We want this research to act as a catalyst for chemists, inspiring them to develop innovative solutions which will enable these valuable materials to continue enabling green technologies, but in a more sustainable way.
"While we are encouraged by the progress already under way, our research with the NCC and CPI shows there is still considerable work to be done to ensure our new green infrastructure is built in the most environmentally friendly way possible. If we are to reach net zero and develop a circular economy, as we must, joined-up thinking across academics, political figures and bodies, and the business community is needed."
Composites are valuable because they offer strength at a fraction of the weight of steel – while being both incredibly robust and adaptable. Their strength to weight properties are key to their role in wind energy, which requires large turbine blades, and in transport, where lighter vehicles require less fuel.
While the technologies created by composites are helping the UK to reach its climate goals, there are sustainability challenges at both ends of the lifecycle at present. More than 95% of FRPs are made from fossil fuel derivatives, which introduces new carbon into the environment. At end of life, a mere 6% are reused in secondary applications, with the rest incinerated or landfilled.
The RSC, NCC and CPI have examined the current sustainability issues posed by these materials and identified possible solutions in a new report. The Chemistry-enabled sustainable composites report contains a list of 19 different chemistry-focused opportunities split across six themes:
Integrating with the bioeconomy
Adopting waste and circular economy approaches
Designing end-of-life strategies
Improving the energy efficiency of manufacturing
Adopting digital and computational chemistry approaches
Government policy agenda for sustainable materials
NCC Chief Executive Richard Oldfield said: "Composites already play an important role in driving decarbonisation due to being lightweight, strong and durable. Their unique properties make them a critical enabler in delivering a secure and sustainable future.
"The UK has the opportunity to take the lead in the development of sustainable composites, but we need to act now, together. This report highlights the important steps that we can take to redefine a new generation of products that will create a greener, cleaner future for all."
CPI Director of Future Business Tom Taylor added: "It's vital that academia, businesses, and government come together to accelerate the development of green methods to produce composites and to enable sustainable end of life solutions. These important materials are the building blocks of our future green economy, so they need to be environmentally benign."
The report's authors have also penned a three-point action plan, with the RSC committed to championing new research and promoting skills development. The NCC and CPI – which collectively form the Sustainable Composites partnership – have pledged to encourage collaboration between different peer groups to progress the most promising and sustainable solutions.
Emerging and real-world solutions to the sustainability challenges posed by FRPs are also highlighted in the report. Innovations from Arkema, Gurit, Molydyn, Solvay and Trillium Renewable Chemicals are all presented via a series of case studies. Molydyn's simulation technology could help more chemistry students conduct cost-effective and innovative research, while Solvay and Trillium are able to economically produce acrylonitrile at scale from plant-based feedstocks.
Read our report and learn more about the need for sustainable composites by visiting rsc.li/sustainable-composite-materials.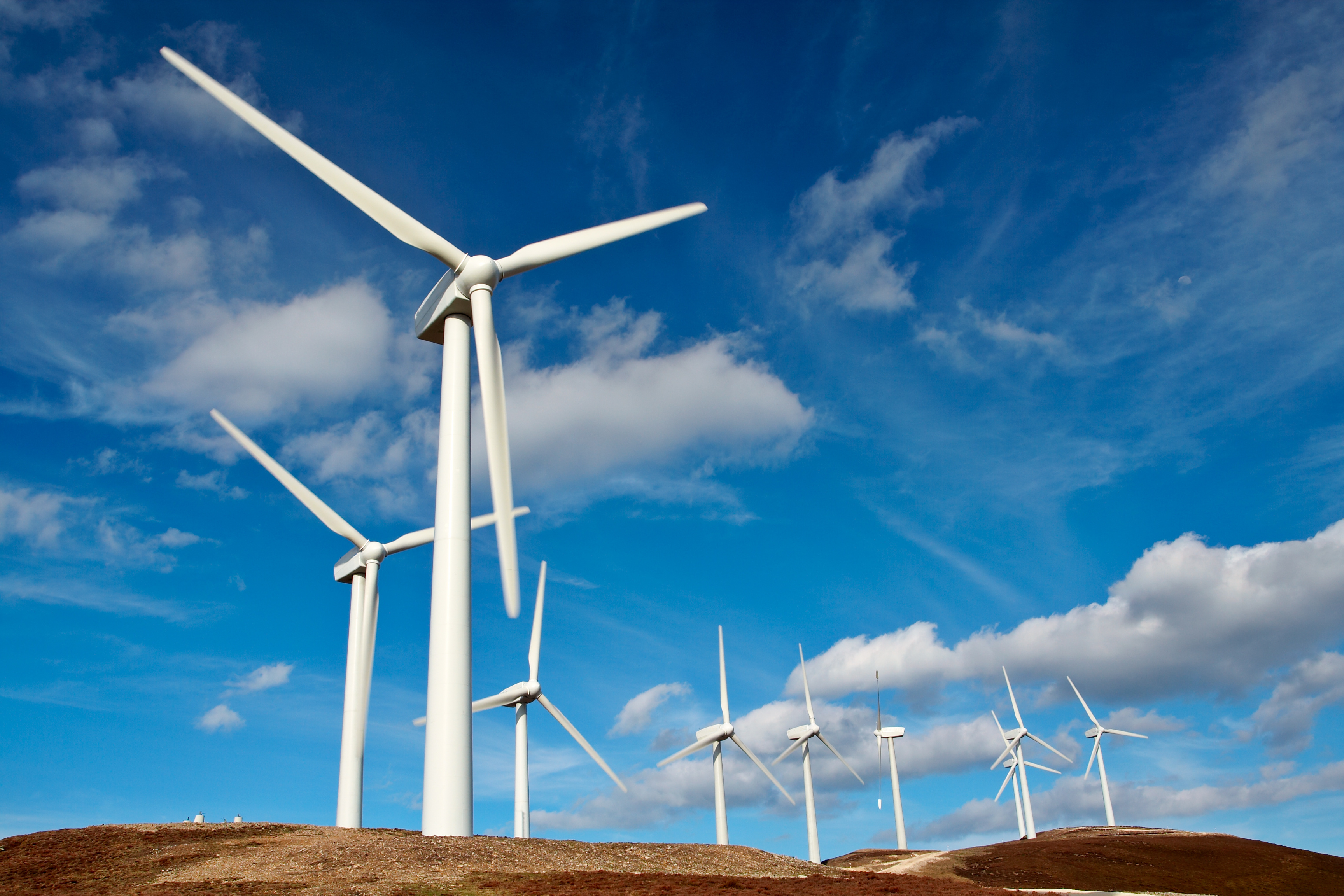 Sector spotlight: wind energy
Wind is an important element of Britain's long-term energy plans due to its green credentials. However, even this renewable power source is not without its problems.
The disposal of turbine blades at the end of their useful life is a huge challenge for the industry. Most are either buried in landfill sites or incinerated. An estimated 250,000 tonnes of wind turbine blade waste will be generated over the next 25 years in the UK alone, according to research by the NCC's SusWIND programme.
Chemical sciences researchers are already looking at ways to improve the disposal of wind turbine blades, to minimise any harm to the environment. Two companies featured in the Chemistry-enabled sustainable composites report, Arkema and Gurit, have developed resin systems that are easier to recycle and can extend the lifespan of wind turbine blades respectively.
Meanwhile, wind turbine manufacturer Vestas say they have identified a process that can make all wind turbine blades recyclable. American academics are now even able to turn these huge pieces of equipment into gummy bears.
With more investment and research into the entire product lifecycle of these vital materials, it is possible to make the growth of key sectors such as automotive, aerospace and construction materials even more sustainably minded.