Laying up large complex curved structures can be time consuming using traditional reinforcement materials, with the potential end result prone to defects, loss in material properties due to cutting and darting as well as material waste if not done accurately. There is also the added concern of imperfections that could pose a critical safety risk, particularly when required to withstand the repeated pressure differences between the inside and outside of a vessel, as experienced when operating in offshore and subsea environments.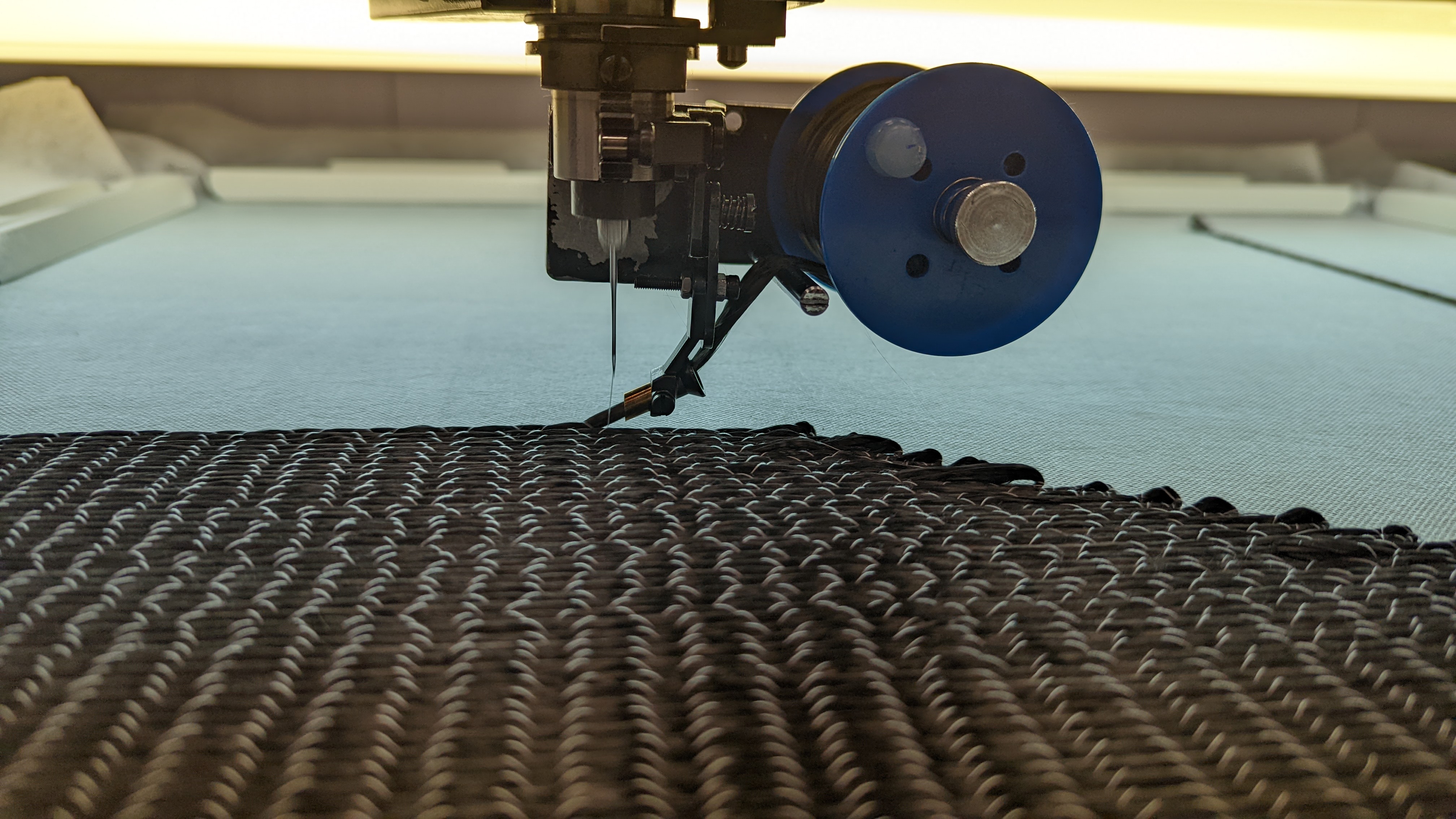 The National Composites Centre (NCC)'s challenge was to simplify the approach for 3D geometric designs with minimal wastage, exploring the art of the possible using Tailored Fibre Placement (TFP). By continuously sewing a tow of fibres to a base material, TFP can deliver high precision, curvilinear "free-form" placement of fibres within a product, enabling greater design freedom, improved repeatability, and multiple design configurations.
There are only a handful of facilities with world-class automated TFP capability in the United Kingdom – including the NCC, and the local structural composites design and manufacturing specialist Carbon ThreeSixty (CTS). Having worked together on various projects, the Chippenham-based high growth SME was just as keen to demonstrate TFP capability that would benefit the industry while enhancing their own competitiveness in the global composite structures market.
A key to NCC and CTS's collaboration was understanding the differences between the TFP capabilities of the two centres, so the project team could adjust the programmes of one to match the equipment of the other. Once this was established, the team at CTS worked towards an innovation that avoided the need for darting to prevent wrinkles on double curvature regions. Circular window frames were produced using continuous spirals of material, improving strength and significantly reducing waste. The impact was a near-net shape manufacture of complex curves, leading to a 95% reduction in material waste for the circular window frames. Fewer defects will also support increased safety of the end product.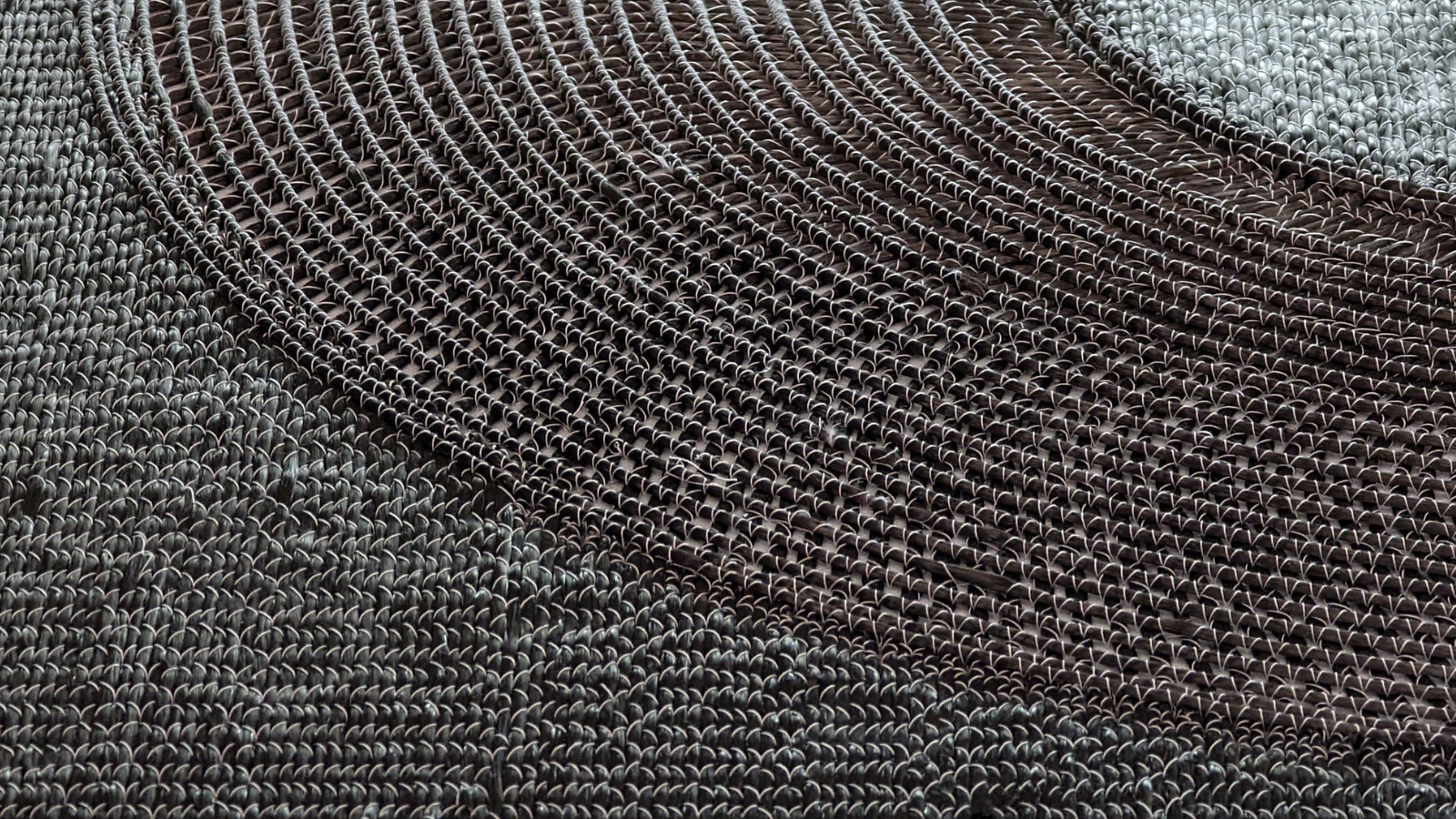 Ruth Courtney, Engineering Capability Lead for 3D Textiles at the NCC, says:
"This innovative design significantly increases the efficiency layup of large composite structures by reducing process complexity and increasing automation. In this case, Carbon ThreeSixty was able to rapidly manufacture 20 super-drapable preforms at their site through automation, reducing the typical lead time of standardised moulded structures by at least 37 hours for this project alone. Less waste through an efficient component design and increased accuracy in manufacturing methods contributes towards reductions in overall project costs and environmental impact when compared to traditional layups."
As a NCC SME Affiliate, the structural composite specialist was in a strategic position to improve the national supply chain capability. Adam Black, Commercial Manager at Carbon ThreeSixty adds:
"Since investing in the TFP, our ongoing collaboration with the NCC continues to unlock novel preforming techniques that help prepare us for future customer needs across the globe. As we continue to expand our business, the NCC helps us remain at the forefront of low cost, automated manufacturing in our sector that never compromises on quality."
This element of corner and circular window design was part of a large modular composite structure demonstrator project developed by the NCC to showcase technologies that achieved lower-cost manufacturing and reduced part count and cost of operation for large structures in safety-critical applications, when compared with traditional metallic solutions. The NCC is now working with customers in energy, defence, aerospace, and construction to develop and exploit the capability and technology proven by all components of this larger project.