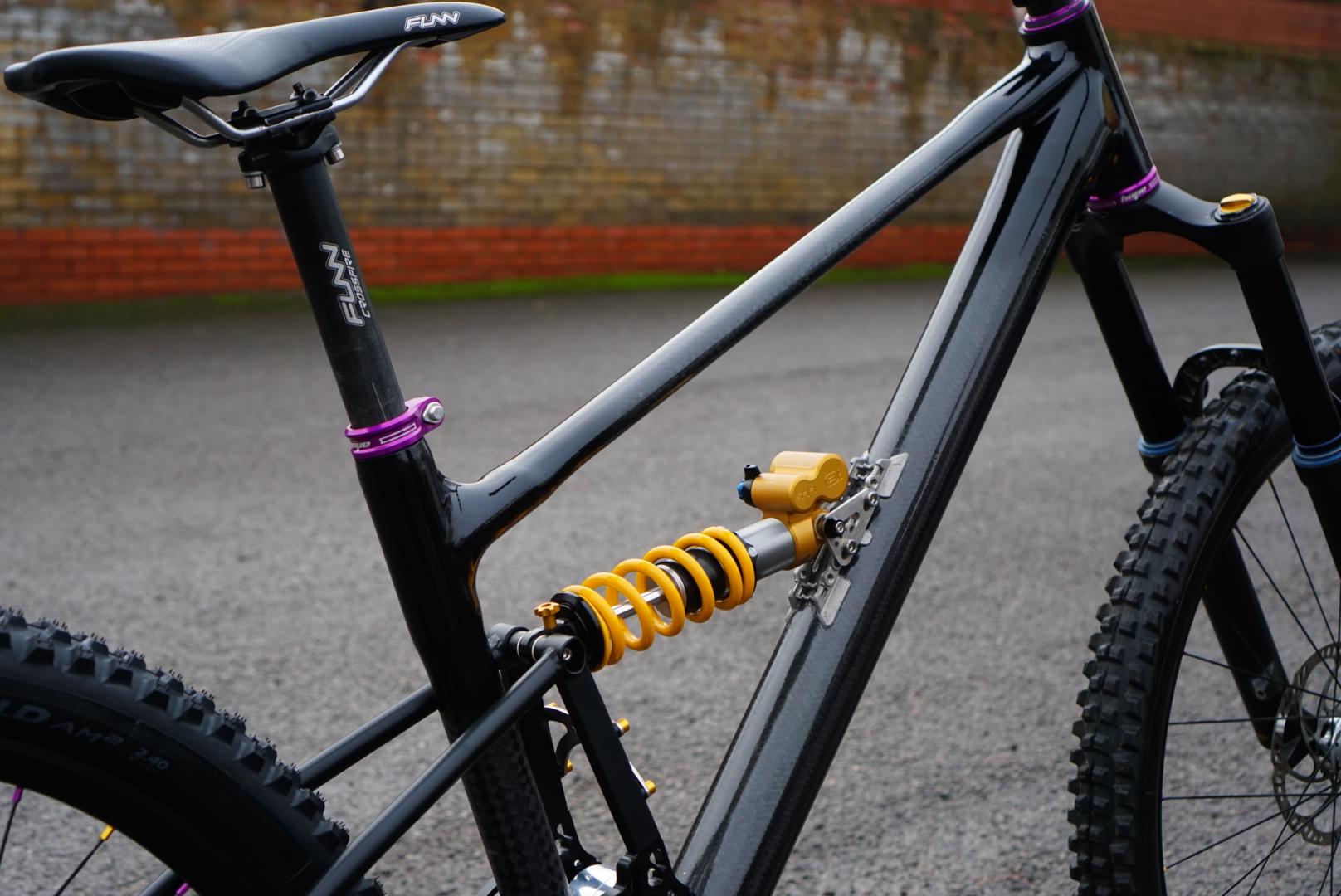 Working with Starling Cycles and Composite Braiding, the National Composites Centre (NCC) has proven that thermoplastic carbon fibre can be used to make an electric mountain bike frame, which means it can be repaired and recycled at end of life more easily.
Whilst composite bikes are already readily available, they are mostly made from thermoset epoxies, which, because they are resistant to heating, cannot be broken down and repurposed at end of life. To counteract this, the project team set out to develop a frame for an electric bike using thermoplastic carbon fibre.
Thermoplastics can soften when heat is applied to them and so they can be re-shaped. This means that not only can they be repurposed if needed, but, importantly, they can also be repaired throughout their use, increasing their lifespan.
The demand for E-bikes in Europe is expected to grow significantly in the coming years, with anticipated sales increasing from 3.7 million bikes sold in 2019 to 17 million in 2030[i]. Currently, Starling Cycles manufacture their handmade E-bikes frames from steel. By using a thermoplastic composite frame instead, the range of the bike will be increased due to the weight reduction, as well as offering a more sustainable product.
As well as conducting a life cycle assessment (LCA) of Starling Cycles' existing manufacturing methods and the frame design, the NCC developed a novel manufacturing process to create the lugs required to hold the frame together.
Using a commingled material of carbon fibre and nylon, the new method facilitates an improved fibre deposition for maximum performance. Commingled materials combine the fibre and resin into a single material, removing the need to separately infuse the resin later in the manufacturing, making it a more efficient process.
The LCA allowed Starling Cycles to ascertain where future improvements can be made to their design and manufacturing process to make further reductions to the environmental impact of the product.
In addition to showing that thermoplastics are a strong enough material to be used for a bike frame, the expanded understanding of how they can be re-worked and re-used opens the door to using thermoplastics in other components across industry due to the flexibility they offer. They can also offer higher production rates (due to the lack of separate infusion process), whilst still providing the high quality of composites, potentially allowing for a reduction in costs and environmental impact.
Innovate UK, as part of UK Research and Innovation, is investing up to £191 million to fund single and collaborative research and development projects as part of the Sustainable Innovation Fund over the next two years. The aim of these competitions is to help all sectors of the UK rebuild after the effects of COVID-19.
The Sustainable Innovation Fund is funding 1,103 projects, 1069 UK businesses and totalling over £130 million in support across the UK.
[i] E-Bike Sales To Grow From 3.7 Million To 17 Million Per Year By 2030, Forecast Industry Experts, December 2nd, 2020 https://www.forbes.com/sites/carltonreid/2020/12/02/e-bike-sales-to-grow-from-37-million-to-17-million-per-year-by-2030-forecast-industry-experts/?sh=6c84d80f2876