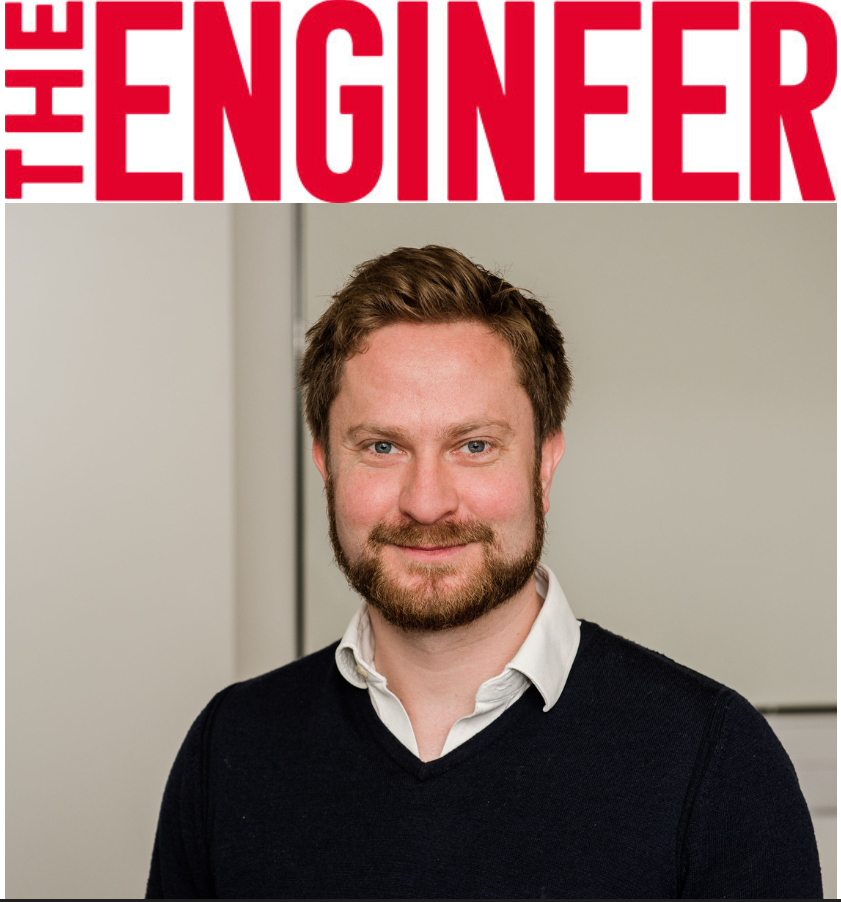 Comment by Tim Young: Chemistry and collaboration can drive sustainable composites
Tim Young, Head of Sustainability, at the National Composites Centre, talks to The Engineer about the role of sustainable composites as a critical enabler in delivering a secure and sustainable future, and the opportunity for chemistry-enabled composites.
In our technical report, Chemistry-enabled sustainable composites, we explore the role of chemistry in sustainable composites. Composites already play an important role in driving decarbonisation due to being lightweight, strong, and durable. Their unique properties make them a critical enabler in delivering a secure and sustainable future. Without them we will not be able to reimagine products to reach zero emission transport, secure low-cost green energy or achieve the government's legal commitment to achieve net zero emissions by 2050. Composites are also acknowledged as an important driver of economic growth in the UK. However, there is more that we need to do.
While composites enable net zero products and technologies, currently there are limited options for recycling, with processes that often degrade the performance of materials. We need to invest in new ways to reduce and remove carbon emissions from what we produce and how we consume it: from concept, design, and manufacture to end-of-life recycling and disposal.
Composites have made a critical contribution when it comes to meeting net zero ambitions, from renewable energy to sustainable transportation. However, products have been designed for maximum performance with little consideration of the impact of production or waste. It is the pioneering development of the chemistry of composite constituent parts that has enabled the UK to become a global leader in the advanced composite materials marketplace. I believe there is a bigger role for chemistry to play in developing sustainable composites. National Composites Centre has joined forces with the Royal Society of Chemistry and technology innovation catalyst CPI to continue investigating the role of chemistry in developing sustainable composites.
Disruptions to supply chains have hit the headlines, both in the UK and globally. Global events and national changes have placed challenges on our supply chains and have forced many of us to reassess our supply chains and look at how and where we source and produce goods.
Global supply chain challenges can bring uncertainty, and in the composites sector, a significant transition is needed across the materials supply chain to maximise the opportunity for the UK and to fully contribute to sustainability.
Composite materials play a vital role in delivering key technologies for renewable energy, lightweighting transport to reduce carbon dioxide (CO2) emissions and extending the lifetime of infrastructure. As such, they are critical to the UK's delivery of net zero emissions by 2050 and their use is predicted to grow considerably.
To fully contribute to net zero, the composite sector must address sustainability issues in the supply chain. In consultation with academia and industry, we investigated the opportunities to bring chemistry-based solutions into the UK composites supply chain for the purposes of delivering sustainability within the sector. So far, little focus has been on the role of chemistry in improving composite sustainability and our report Chemistry-enabled sustainable composites developed with the Royal Society of Chemistry and  CPI  is an important step towards enabling this.
Having been closely involved in the composites industry through my decade at the NCC, I have seen first-hand the advantages of composites in their application as lightweight and highly tailorable materials that form some of the most sustainable products. However, as we develop materials to deliver increasingly complex designs that dictate higher temperatures, extreme performance, lighter structures, and extreme durability, it becomes increasingly harder to recycle them. This places more strain on materials and on the supply chain. The choice is to accept the position, bury it, or burn it for fuel. This choice is unacceptable, and business can do better. The UK has a world-leading strength in academic materials research and development.
The report explores the role of chemistry in sustainable composites. The research provides an overview of the opportunities to bring chemistry-based solutions into the UK composites supply chain for the purposes of delivering sustainability within the sector. Our research identified no less than 22 opportunities whereby a collaboration with the chemistry sector could dramatically influence the sustainability and circularity outcomes of the material in development, product use and then reapplication in next-life. There is an open invite to collaborate beyond this one material stream and fully realise interconnected circular supply chains, and we encourage the advanced materials industry to engage.
If individuals and industries focus on their discrete impact and profitability then we may deliver the net zero products, albeit at an environmental cost. We need to eliminate our dependency on unsustainable extraction of non-renewables and stop wasting the resources we already have. Let's realise the challenge and engage in the discussion. Let's generate a responsibility for supporting the whole supply chain and creating system-level circularity. Let's create net zero without creating a problem for our future generations. 
We want companies that share our goal to join us in creating a global community committed to delivering sustainability. Get in touch and tell us about the barriers facing your organisation and industry. This will help us to shape our work and influence funding opportunities. You can reach us at:  [email protected]