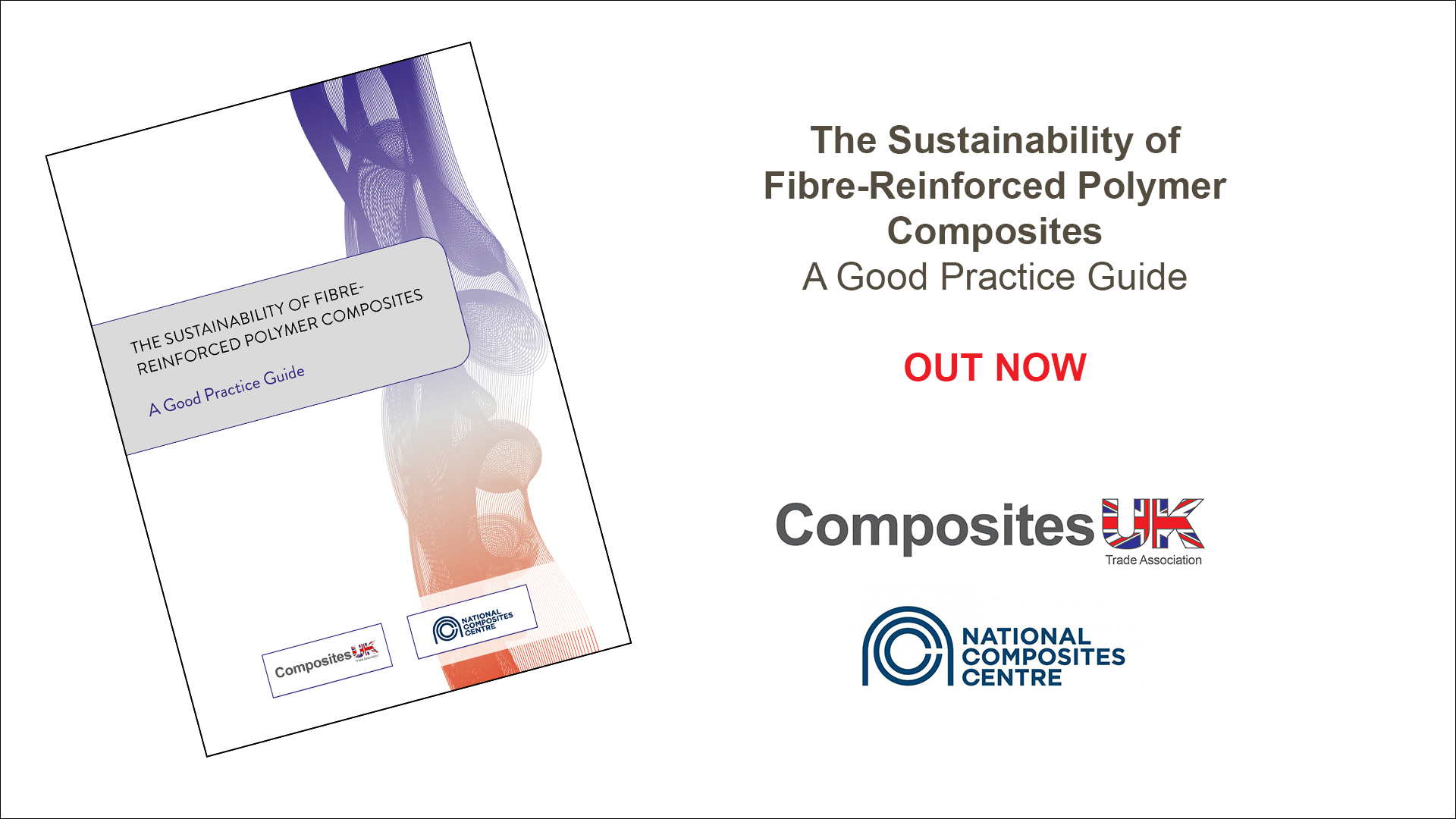 Composites UK has today launched the latest in its series of good practice guides. This latest edition focusses on The Sustainability of Fibre Reinforced Polymer Composites.
When considering the journey to net-zero, the composites industry is both part of the solution and part of the challenge on this journey to a better future. Composite materials are key enablers of decarbonisation and net-zero cannot be achieved without them. However, composite materials also have their own environmental impacts and these will need to be steadily reduced for humanity to have a sustainable future. Each business involved with composite materials therefore has a clear responsibility to play their full part in addressing these twin challenges of net zero and circularity, understanding the full impact of all their supply chains from raw materials, through manufacturing, in use, at end of life and into the next life.
Malcolm Forsyth, Sustainability Manager from Composites UK, said: "Given the scale of these challenges, it can be difficult to know where to start to make a difference. It is our sincere hope that this Good Practice Guide will help all composites businesses take practical steps and quickly get going on the road towards true long-term sustainability."
Composites UK would like to sincerely thank the authors of this guide - Malcolm Forsyth, Stella Job, Annabel Fitzgerald and Nigel Keen - as well as the guide's co-funders, the National Composites Centre, all of whose efforts have helped make this vital good practice guide a reality.
Tim Young, Head of Sustainability at the National Composites Centre, said: "Reaching net zero emissions and delivering sustainable economies is a global priority. Composites play an important role in driving decarbonisation through: light-weighting to improve fuel economy and reduce emissions; manufacturing higher performance products and increasing product lifespans by decades through corrosion resistance and durability.
"We need to act now to develop sustainable composite materials for the next-generation of lightweight, super-efficient transportation and energy products from airplanes to turbine blades, hydrogen storage to electric vehicles. We are delighted have worked with Composites UK to produce the Sustainability Good Practice Guide."
The guide is free-of-charge subject to the completion of a short questionnaire, found here, focussed on the sustainability emphasis and concerns of the downloading company. The PDF is accessible via a link on the exit page of the survey for immediate download.