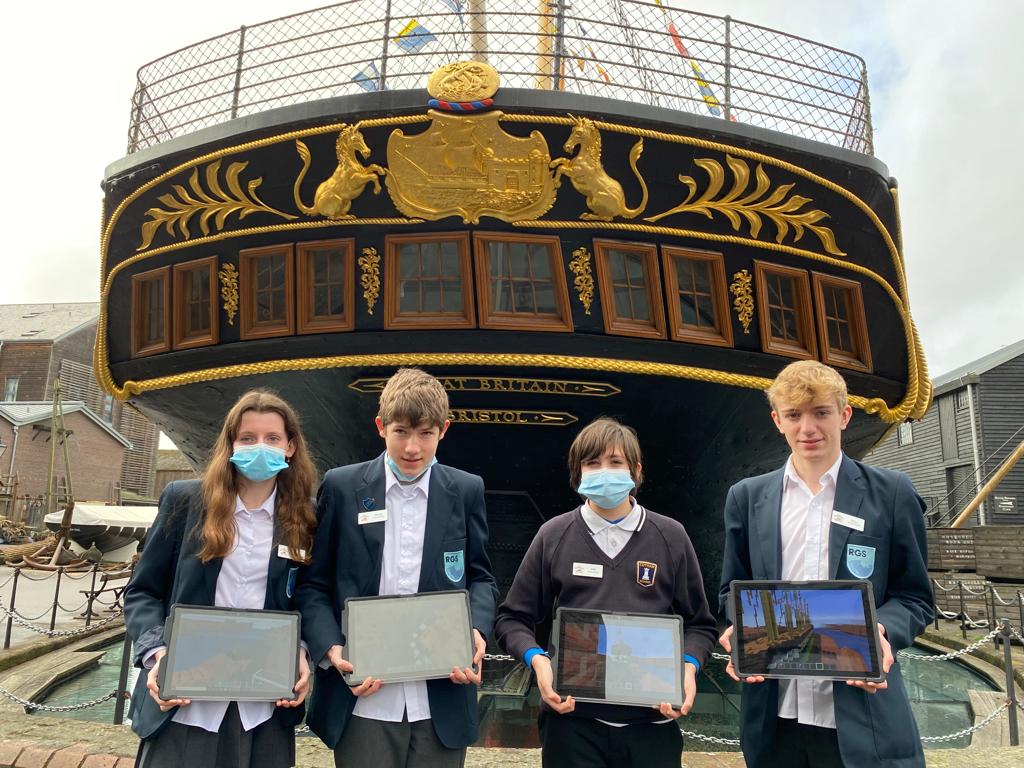 Some of the West's talented young engineers who are part of the Future Brunels programme, were able to redesign the SS Great Britain last week. 
'The West in Minecraft' is a session from the DETI Skills Inspire team that allows the students to use the hugely popular game Minecraft to re-engineer and re-design the West's engineering landmarks.  Including of course, Brunel's famous ship. 
The young engineers spent the day at the ship with the DETI Inspire team, experiencing Brunel's design first-hand.  Before using the Minecraft programme to prototype and test their creative ideas and modifications.  Among the ideas, were adding wings to the ship, a nuclear reactor as a power source, and a device to harness lightning strikes to charge an electric engine. 
The aim of The West in Minecraft session is to engage children in digital engineering by using Minecraft and the unique Bristol and Bath worlds as an engaging and accessible hook.  It allows space for creativity and problem-solving within the digital space, with the session framed with the Engineering Design Process to harbour an engineering mindset in the students.  All whilst being fun and familiar, with most students having lots of prior knowledge of the Minecraft game.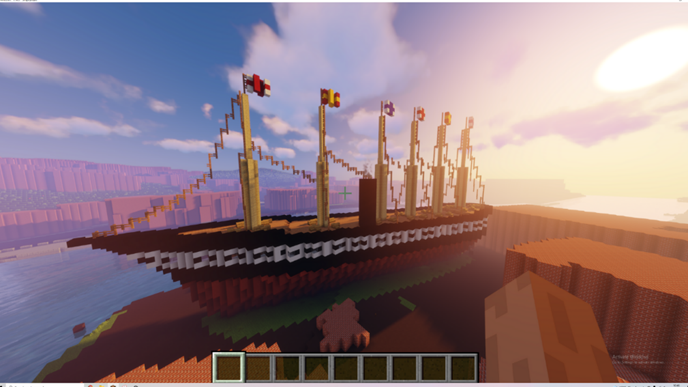 In addition to the Minecraft activity, the DETI Inspire team engaged other Future Brunels with an engineering challenge to design and build modifications to drones, and then pilot their creations to rescue a box of cute kittens from rising lava – aided by a hint of imagination, of course!
To read more about The West in Minecraft session, please head to the DETI Inspire resources site here.  Where you can also watch the promotional video, showing the SS Great Britain and some other engineering designs from students across the West.
There, you can also book future free sessions for schools and community groups of the West; to bring the West in Minecraft to more young audiences.
Atkins credit - The West in Minecraft and subsequent worlds are developed with the support of Atkins Global, and Science Hunters through Building to Break Barriers (funded by a Royal Academy of Engineering Ingenious grant).