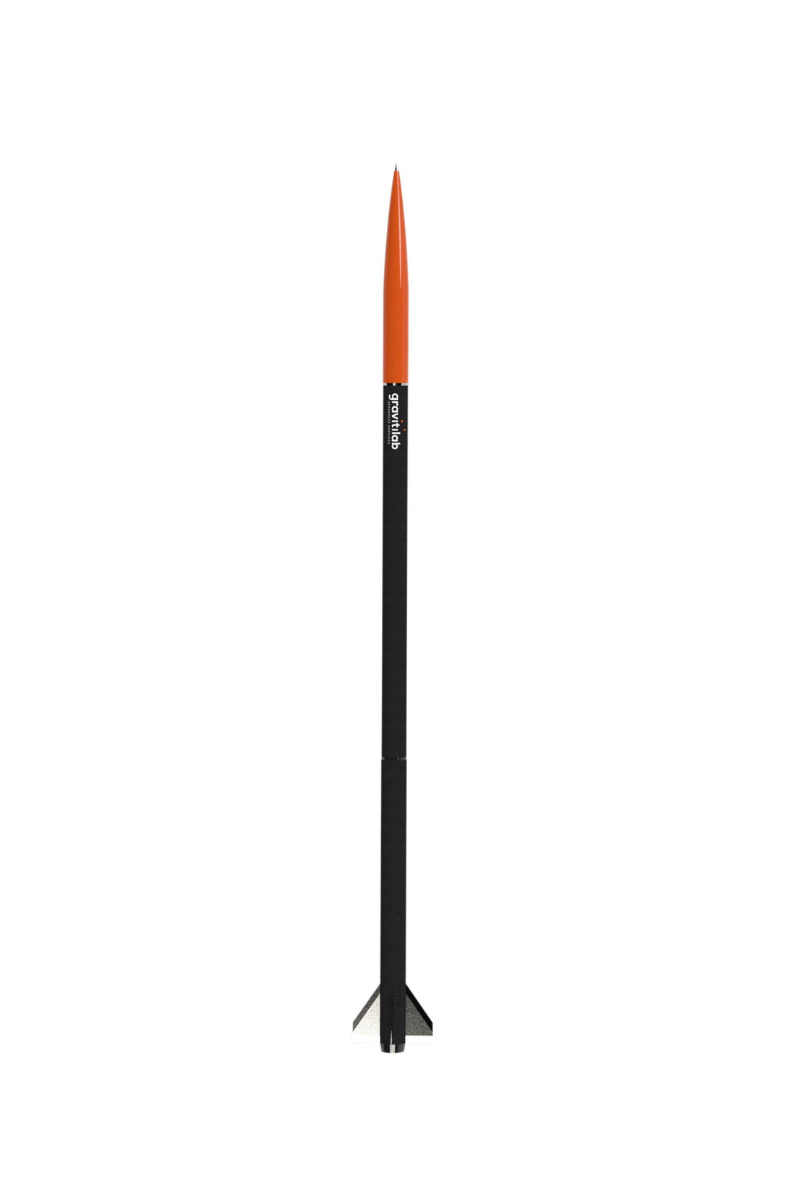 Gravitilab is working with the National Composites Centre (NCC), part of the High Value Manufacturing Catapult, on the analysis and design of new composite flight structures for Gravitilab's fleet of suborbital launch vehicles. 
Gravitilab provides the world's most sustainable suborbital launch technology with their unique, reusable rockets and more environment-friendly hybrid propellants that deliver sustained and stable microgravity conditions for space hardware and scientific research campaigns.
Composite materials are known for their low mass and high strength characteristics, making them the ideal solution to optimise Gravitilab's vehicle fleet. Working with the Defence and Space team at the National Composites Centre, the Gravitilab team is investigating, designing and trialling a carbon fibre propellant tank which also forms part of the outer skin of the launch, thereby reducing complexity and mass. Approximately 30% of the rocket is composite - a sector first, and Gravitilab has plans to increase this in later versions, assuming performance targets are achieved. Gravitilab is also working on projects with the NCC's SME engagement team, NCC Connect. 
Gravitilab's initial launch vehicle MAX has been operational for three years. Used widely in testing programmes for the European Space Agency, the three MAX rockets can carry between 1.2 and 3kg payloads and can reach between 0.8 and 1.81km altitude. ADA, the company's new 80km suborbital rocket is set for flight testing in March 2022 with ISAAC, capable of 120km distance, set for its maiden flight in October 2022.
Announcing the partnership, Gravitilab Technical Director, Rob Adlard said: "The collaboration with the National Composites Centre forms part of Gravitilab's ongoing research and development programme to optimise launch vehicles that are lighter and more cost-effective than anything else that currently exists in the market. The opportunity to partner with the NCC enables disruptive space companies such as Gravitilab, to access the latest composites expertise and technology to exploit the huge benefits of composite materials for our lightweight but robust reusable launch vehicles."
The National Composites Centre supports UK businesses of any size to accelerate their use of advanced composite materials. The partnership with Gravitilab is a great example of how the NCC can support UK organisations to accelerate R&D and increase the value of the UK's technology, making UK companies more globally competitive, more quickly.
Sean Cooper, Chief Engineer for Defence and Space at the National Composites Centre, said: "We are delighted to be supporting Gravitilab with the ongoing research and development for using advanced composite materials in their family of sub-orbital launchers. The adoption of new lightweight materials is going to make a step-change for future cost-competitive launch in the UK, and Gravitilab are pushing the limits of composite materials technology for their ADA and ISAAC launchers as part of some very exciting near-future engineering projects. It is great for the NCC to play our part in that story."