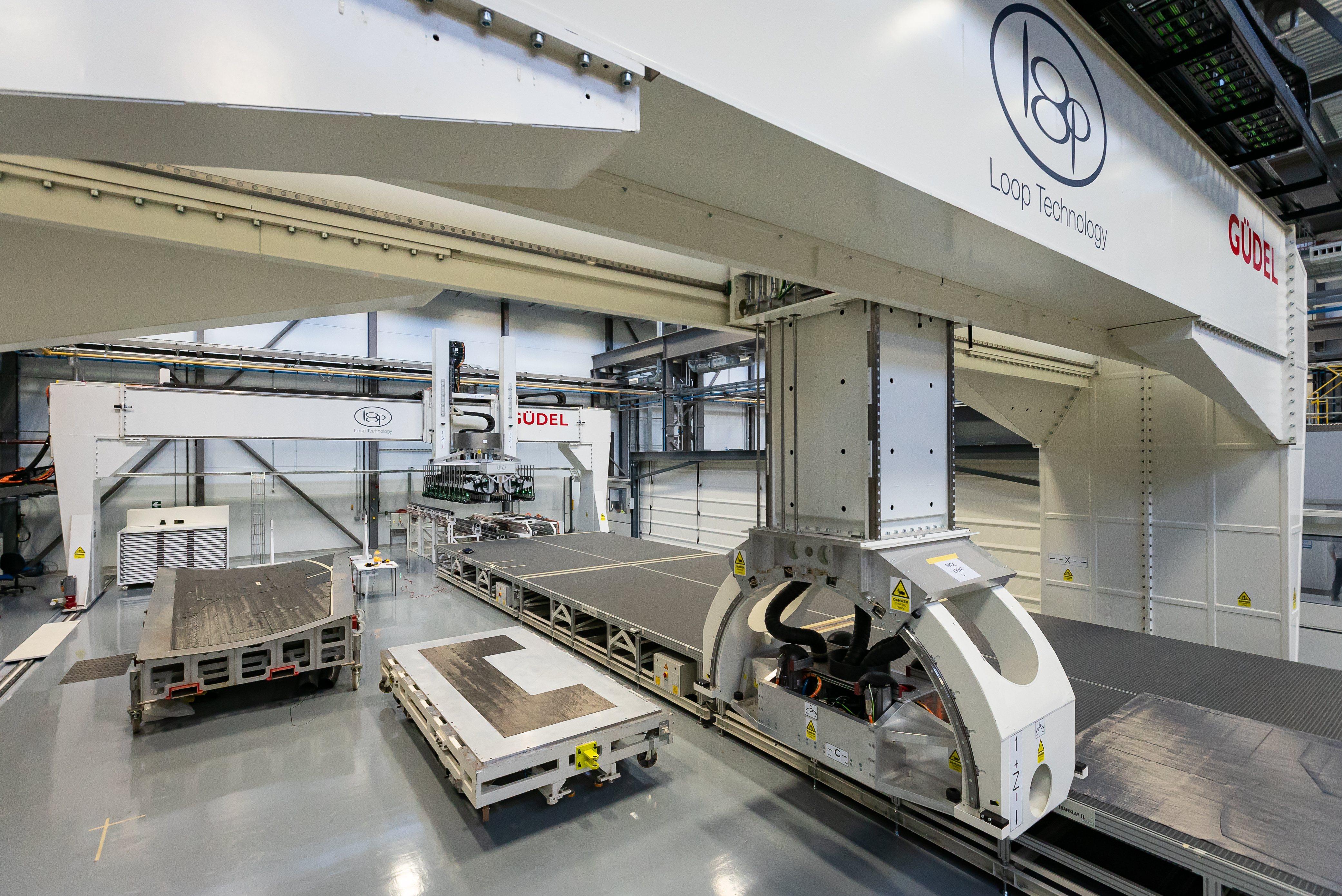 Heraeus Noblelight Ltd., based in Cambridge (UK), the centre of excellence for flash lamp technology, has upgraded to Tier 2 membership with the NCC.
Torsten Jenek, Head of Innovation for Optics and Flash at Heraeus Noblelight, commented: "We are delighted to announce that we are now Tier 2 members of the National Composites Centre, UK. Membership will enable us to exploit the state-of-the-art facilities at the NCC to develop our humm3 heating technology further, along with the opportunity to participate in core projects and initiatives whilst developing closer relationships with members.
We are really pleased to be able to reconfirm our commitment to the NCC, which will allow us to explore exciting new opportunities for future collaboration."
Tier Two membership allows Heraeus Noblelight to investigate humm3 thermoplastics layup capabilities more deeply
As part of their upgraded membership Heraeus will be participating in a project to investigate their cutting edge humm3 technology for thermoplastic Automated Fibre Placement (AFP). Heraeus will be working with low melt PAEK thermoplastic material (LM-PAEK) and investigating the advantages of using the pulsed and broadband nature of the humm3 energy to enhance the bond strength between plies and the final part quality. The project will also quantify the advantages of the latest technological developments of the humm3 technology in AFP applications.
"At the NCC we work with innovators to use composites technology to solve some of the most complex engineering challenges of our time, and we're delighted to have further cemented our relationship with Heraeus Noblelight. Their humm3 technology allows companies to fully exploit the benefits of Automated Fibre Placement and helps us to accelerate the development and uptake of composites across a range of industries, and we're looking forward to building on that with them over the coming months," added Enrique Garcia, Chief Technology Officer at the NCC.
Heraeus Noblelight has two bespoke, industrially-ready humm3 systems at the NCC. The AFP-ATL cell at the NCC has a fully integrated system that can support high powered heating over widths from 75mm to 300mm. The second system – the Ultra High Rate Deposition Cell - incorporates a unique humm3 system that is capable of heating 9" (230mm) wide dry fibre as part of the rapid production of wings.
Additionally, Heraeus has installed a humm3 system at the NCC to allow any interested parties to use it. The humm3 system is available via the NCC for AFP and other heating applications in composites.
Discover more about humm3 technology here.