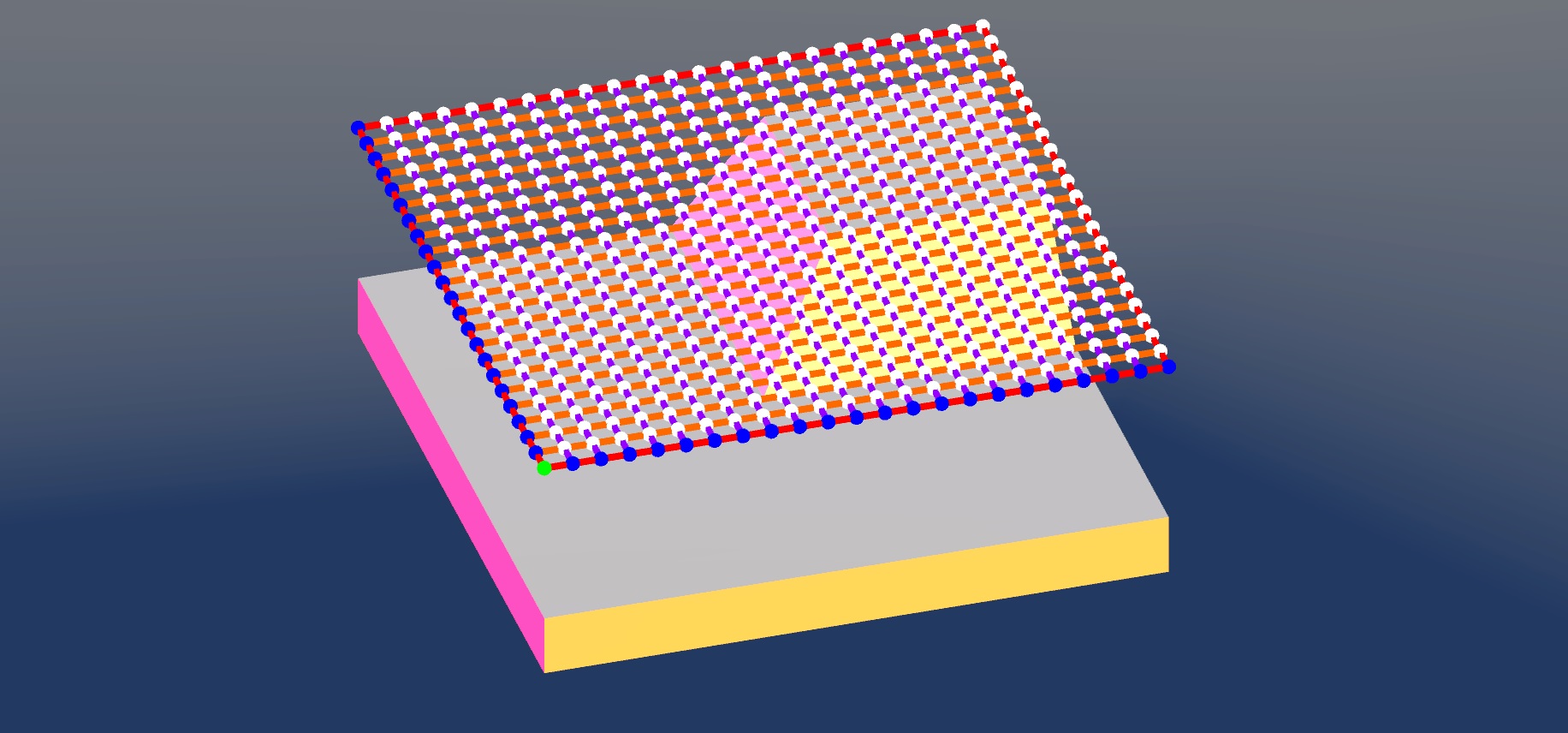 An innovative digital technology could be used to upskill workforces, with the NCC (National Composites Centre) leading a new project to trial and develop.
LayupRITE 101 is an augmented reality technology developed by the University of Bristol that assists in increasing accuracy of the hand lay-up manufacturing process. Earlier research conducted by the NCC and the University proved that by using the technology, the average time to drape a single ply was reduced by 10% and the variation of time it took for laminators to layup a component was reduced by 37%.
The next stage of the project, funded by UFI, aims to form a more comprehensive, standardised method for teaching and training the hand layup of composites, with the potential to be applied in other areas where sequential hands on skills are required.
The AR technology allows the user to lay-up material with a digital overlay shown on a screen as a guide, enabling them to learn and develop the required skills in a more efficient way.
As well as having been involved in the development of the technology, the NCC, in conjunction with project partners Healthcare Learning and Stuart Edwards, is now creating the course content and e-learning elements to be trialled through their "Introduction to Manual Prepreg" courses. The project team are also intending to roll the course out to NVQ level students studying composites for further testing.
"Hand layup is a very skill-based process, and it can take years of experience to be able to hand layup composite parts to the same quality every time," said Leah Rider, Technology Programme Manager at the NCC. "The innovative use of AR technology by LayupRITE 101 has been proven to help laminators consistently achieve the same standard of product, and we're hoping to prove that utilising it in a training environment will allow the industry to increase the skill levels of workforces."
"Vocational skills underpin the competitiveness of UK manufacturing so we are really pleased to support the development of LayupRITE 101 which demonstrates how digital technology can improve how the skills required to layup composites are developed, providing better outcomes for learners and employers.  We are excited to see what impact these new approaches to training have in the UK composites sector," added Louise Rowland, Programme Director for Ufi VocTech Trust.