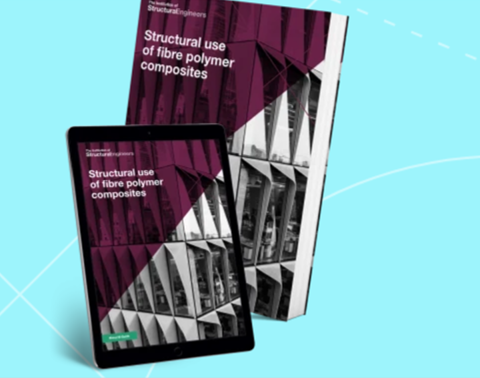 The National Composites Centre is pleased to announce that it has contributed to The Institution of Structural Engineers publication on the 'Structural use of fibre polymer composites', launched on 31st January 2023. NCC contributing authors include; Ffion Rodes, Kunal Kansara, Hannah Wilson, and Filippo Dionisi.
Forthcoming guidance from the Institution of Structural Engineers, it is available for pre-order from 31st January 2023. A resource for considering the use of fibre polymer composites; from conceptual design to construction, readers will gain an understanding of terminology, properties, manufacturing processes, design aspects, structural behaviour, fire, smoke and toxicity performance and sustainability considerations. The book provides:
Background to the materials, including properties of the various fibre polymer composites, and how they can relate to construction
An overview of how design should be approached, how the materials behave structurally and the tools needed for detailed design
Top-level guidance on how the materials are best selected, used and connected (and how to engage effectively with the supply chain)
Guidance on how the materials can be engineered to meet fire, smoke and toxicity requirements, and a synopsis of common test methods
State-of-the-art usage techniques — with an emphasis on sustainable engineering
Case studies of exemplar projects
The guide is available to purchase from the IStructE website, accessed in the link below.