Background
Vertical Aerospace is a UK pioneer in a growing urban air mobility (UAM) market, estimated to be worth $1Tn by 2040. Its Electric Vertical Take-Off and Landing (eVTOL) aircraft, the VX4, is designed to transport a pilot and up to four passengers, over 100 miles, at a top speed of over 200mph, while producing minimal noise and zero in-transit emissions.
Challenge
In September 2022, just six years after its inception, Vertical Aerospace became the first British company for 20 years to fly a wholly new aircraft, as its full-scale, piloted prototype began a series of tethered test flights. This was a major milestone in the company's ambitious timeline to have the VX4 certified to the same standard as commercial airlines by the middle of the decade.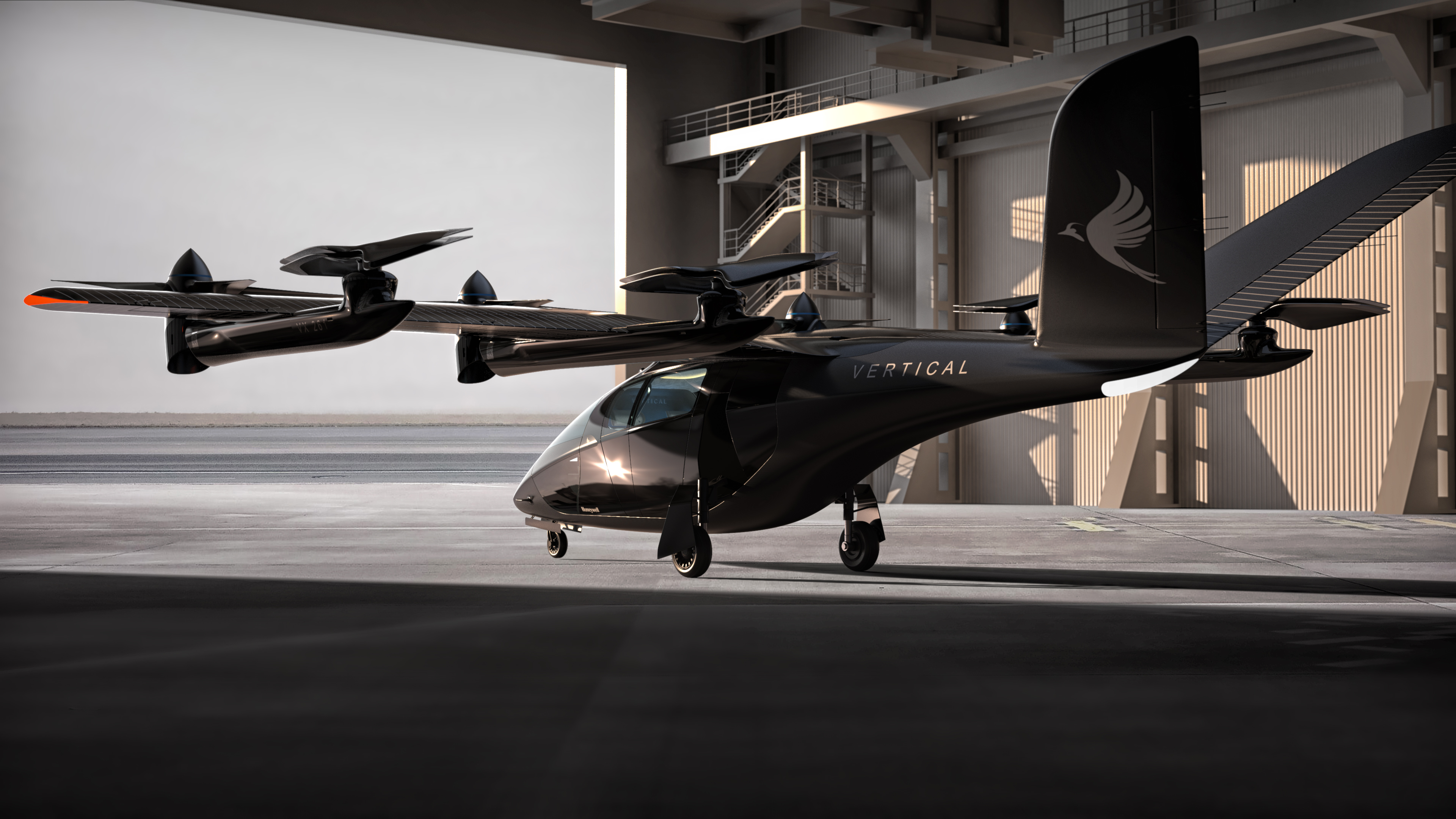 To realise this goal, the company has assembled a team of over 250 engineers, drawn from aerospace and advanced automotive sectors. The latest electric propulsion and composites technologies are being deployed. If light-weighting and performance are critical, then safety is paramount, so to de-risk production and certification, Vertical Aerospace also relies on the experience of a world-class ecosystem of engineering expertise, including the National Composites Centre (NCC), and Warwick Manufacturing Group (WMG), two of the seven centres of the UK's High Value Manufacturing Catapult (HVMC).
The NCC assembled a team of subject matter experts with backgrounds in aerospace, automotive, composites design and manufacturing, to work with the Vertical Aerospace engineering team. Their focus was the design and certification of components for the company's test flight programmes working across the entire product development cycle for the unique composite propeller blades and elements of the VX4 demonstrator airframe.
WMG and Vertical Aerospace have been working together across a variety of collaborative and commercial projects with an established close relationship since 2018. The work has covered testing battery packs and other pack components. The collaboration includes two Innovate UK publicly funded projects, Aerospace eVTOL Diagnostic Device 'AAED' (Aerospace Technology Institute (ATI) funded: 10/2020 – 12/2022) and Air Mobility Ecosystem Consortium 'AMEC' (Future Flight 3 funded: 01/2023 – 09/2024). As part of AEDD, WMG has been working with Vertical Aerospace to develop a battery diagnostic algorithm to identify faults within the battery pack of the VX4. AMEC will progress this technology through technology readiness levels (TRL) levels to a TRL7 prototype. The diagnostic system will enable Vertical Aerospace to assess the safety state of the battery pack and will be able to generate fit-to-fly certification before every flight.
Andy Limmack, Chief Engineer for Aero Propulsion, National Composites Centre says:
"We took the initial requirements from the Vertical Aerospace team, explored materials and developed a series of concept designs using a systems engineering approach. We developed a series of demonstrators based on these concepts to test the performance. Once a design was selected, the NCC supported a supply chain assessment, highlighting potential UK manufacturers and is supporting the supply chain to build long-term capability in this growing sector."
Results
Delivering a unique composite blade
The VX4 will be powered by an all-electric powertrain, co-developed with Rolls Royce, that drives a series of forward and aft multi-rotor blades which deliver lift. The lightweight blades are a unique design, combining elements of a helicopter's rotor with those of a fixed wing aeroplane's propeller blade and solving a host of novel challenges specific to the eVTOL application. NCC engineers are working together with Vertical Aerospace engineers to develop the Generation 2 (Gen 2) blades which will be used on the next piloted flight test aircraft and will inform the design of the Generation 3 'production' blades. The Bristol team's focus has been on improving performance, impact tolerance and the manufacturing quality of the blades – all elements critical to certification, safety and class leading performance.
The particular challenge was to deliver a blade that met aerodynamic efficiency, noise and mass requirements but with improved structural capabilities to tolerate bird strikes.
The first step for the NCC team was a design and manufacturing study, which assessed a number of alternative designs and manufacturing approaches based on cost, rate, performance and reliability targets. This resulted in a series of preferred concepts for lightweight and damage tolerant composite and multi-material blade designs. 
The team used these learnings to develop Vertical Aerospace's original blades, concentrating on the need to meet the bird strike and damage tolerance requirements. Adopting a design for manufacture approach, the team called on the latest digital design technologies to drive the development of the new Gen 2 blades, which lead to novel internal blade architectures identifying the right manufacturing process.
As the national hub for composites R&D, the NCC looks to engage the UK supply chain in new opportunities, and so ran a tender for blade manufacture. This resulted in a successful bid from Rockwood Composites and UK manufacture of a critically important, high value component. The Gen 1 forward blades are also manufactured in Britain by Prodrive.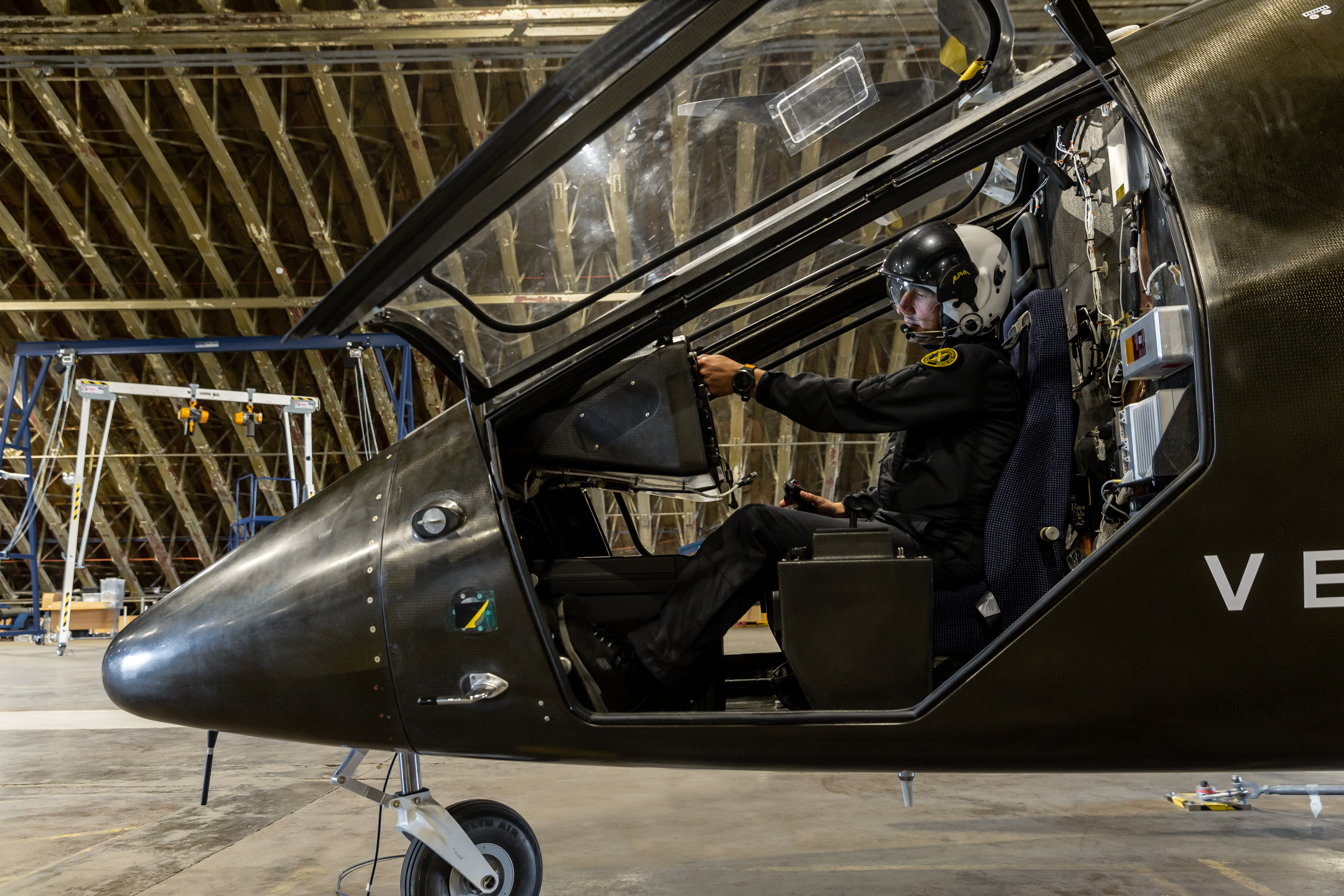 Airframe adaptations to enable lift-off
The NCC team also supported Vertical Aerospace in their development of the airframe, proposing and assessing solutions to ensure this new class of aircraft was safe for the test pilot.
For the piloted test programme, the NCC team conducted a whole aircraft assessment of dynamic emergency landing scenarios, concepting and analysing ideas for protecting a pilot in the event of an emergency landing. Dynamic finite element modelling was used to simulate and predict the structural effects of emergency landing scenarios. This information was not only used to support the airframe's crashworthiness, but also allowed the NCC and Vertical Aerospace to assess the injury risk to the pilot.
Following on from this, the NCC is currently working with Vertical Aerospace to support the retrofit of this prototype for future flight tests through the structural design and analysis of novel composite technologies.
Impact and next steps
Building a UK Centre of Excellence for blades
The NCC's ongoing relationship with Vertical Aerospace is helping to support the development of a manned flying eVTOL vehicle, putting the UK at the forefront of this fast-developing sector. In particular, there is an ambition to establish the UK as a global centre of excellence for eVTOL blades, citing a well-established innovation ecosystem of research centres, universities and supply chain for manufacture. With the team participating in a joint Next Generation Propulsion proposal to the Aerospace Technology Institute (ATI).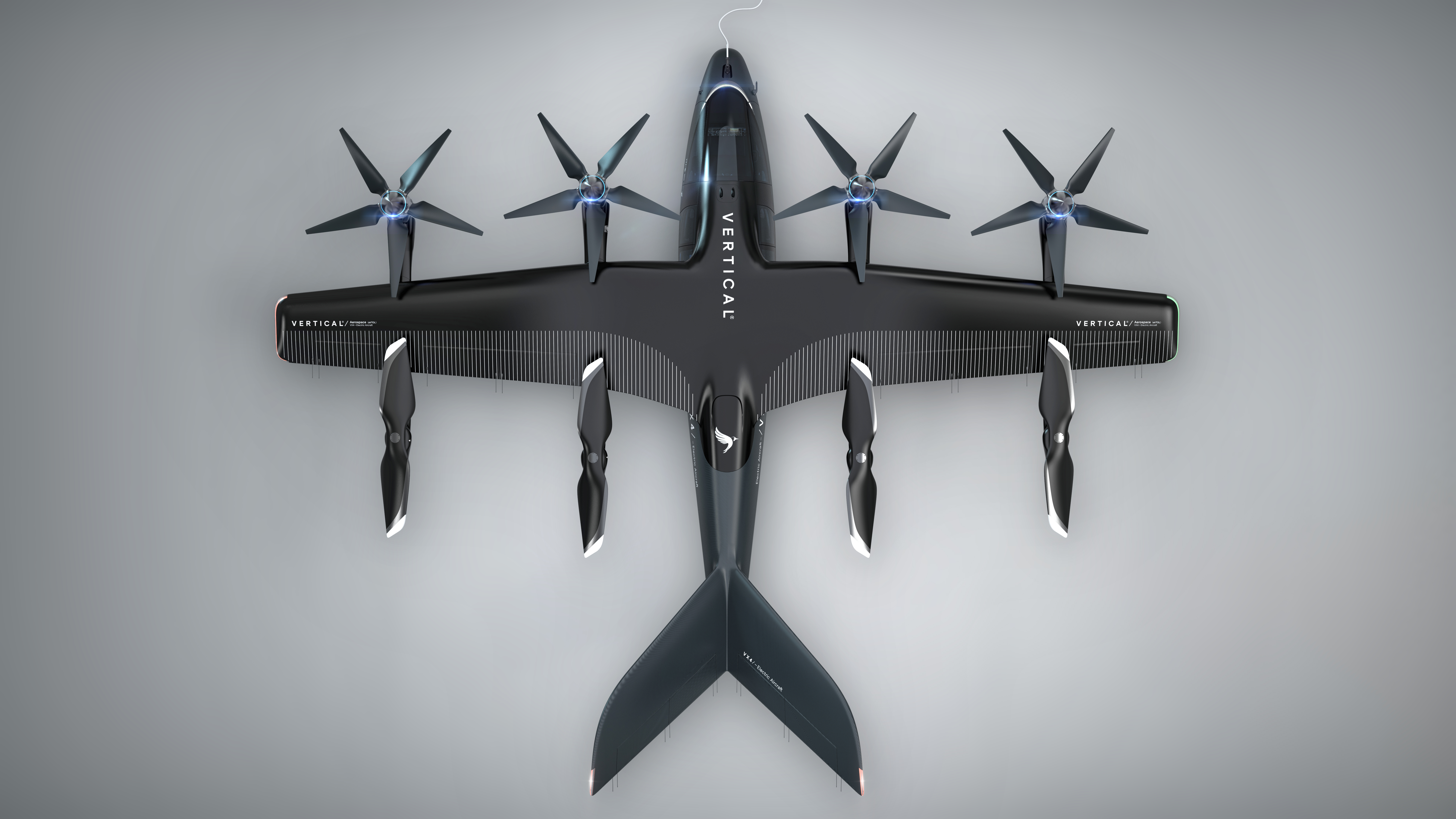 With Vertical Aerospace, the NCC is also developing the country's expertise in composite propulsion systems, especially in the niche and emerging market of UAM. Close working relationships with colleagues in Vertical Aerospace and their strategic partners including material supplier Solvay, have given the NCC additional insights into the certification and safety requirements for composites and UAMs, the performance metrics and challenges related to electric propulsion systems and the impact of their work on UAM vehicle design.
The NCC has established a core competency in eVTOL blade and landing gear design, prototype, demonstration and supply chain industrialisation, with wider applications for this technology in sub-regional and regional aircraft.
The project team is helping guide the composites industry on what they need to accelerate to meet the future demands for UAMs from the analysis, tools, production processes and materials that need to be further developed to working out how to produce at scale, cost effectively and safely. 
The collaboration has supported Rockwood Composites, a UK company, further raising their profile on the international stage.
Going forward, we will be working with the supply chain and High Value Manufacturing Catapult to develop new technologies to bridge the current market gap for recyclable, resilient, lightweight, low-cost UAM blades. Identifying gaps in the UK market and looking to support the supply chain in developing news skills and capabilities.