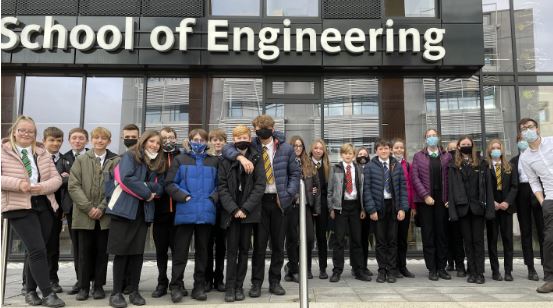 Over 150 children and counting from schools across the West have enjoyed a long-overdue trip to the School of Engineering and the Clifton Suspension Bridge.
In partnership with the Clevedon Learning Trust, the DETI Inspire team have invited local children to the School of Engineering at UWE Bristol, to dive into some digital engineering with their West In Minecraft STEM workshops. The hugely popular and in-person workshop allows the children to learn what it means to be an engineer, explore the Engineering Design Process, and jump into a unique digital model of the West in the popular block-building game Minecraft. They can design new engineering solutions to real world problems, through building, creating and inventing using the game that many are already familiar with.
The West in Minecraft world includes Brunel's iconic Clifton Suspension Bridge, and the workshop also allows the pupils to re-engineer it. The DETI Inspire team saw many creative and genius modifications to Brunel's designs, including huge wind turbines, solar panels, water slides, rail lines, elevators, hanging gardens, cafes, and many more.
After joining the team in the Prototype and Play lab at the School of Engineering, the students then continued their school trip to Clifton to visit the real bridge! They were able to explore the hidden vaults under the bridge, and learn all about Brunel and the other engineers that played a part in designing the incredible engineering feat. Linking digital engineering to the physical world.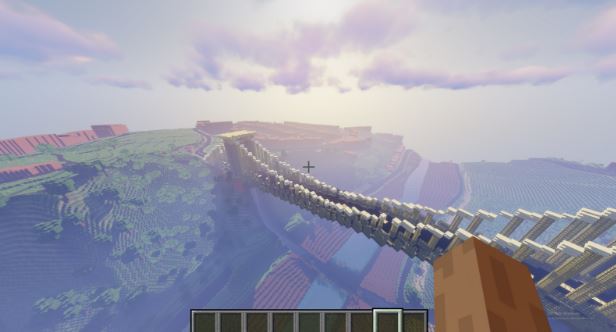 Mark Davies of the Clevedon Learning Trust said; "Clevedon Learning Trust have been extremely grateful to DETI Inspire and the team of engineering ambassadors for hosting 12 different primary school groups with children aged between years 4 and 6. The children have had a great time with the STEM sessions."
"The use of Minecraft has really engaged our children in an activity they are both familiar with and enjoy. This has helped to raise their awareness, understanding and interest in engineering and the possibilities it brings. To be able to link this with a visit to the Clifton Suspension Bridge has brought engineering to life and allowed children to use the STEM achievements of our past to potentially encourage aspirations for their future."
To learn more about the DETI Inspire workshops including other available activities and sessions, or to book a session for your school, visit https://www.digitaltrailblazers.net/resources; or contact the team at engineeringourfuture
The West in Minecraft and subsequent worlds are developed with the support of Atkins, a member of the SNC-Lavalin Group, and Science Hunters through Building to Break Barriers (funded by a Royal Academy of Engineering Ingenious grant).