The National Composites Centre (NCC) has successfully become a 'Knowledge Base' as part of the Innovate UK Knowledge Transfer Partnership (KTP) scheme, which delivers business-led innovation projects to drive growth for the UK.
There are currently around 800 businesses, 100 knowledge bases and over 800 graduates involved in KTPs in unique 1-3 year partnerships that create positive commercial impact, embedding technologies and management processes within businesses supporting their long-term growth plans.
As a Knowledge Base, the National Composites Centre works with small and large businesses to develop their KTP projects and to recruit a suitable graduate, known as a KTP Associate, who will be embedded at the partner company for the majority of their time throughout the project. The associate and the company are supported by experienced NCC experts providing 10% average personnel time throughout. Projects can focus on developing new or better products and services, and on enhancing processes and building management capability, supporting delivery against the business' growth ambitions.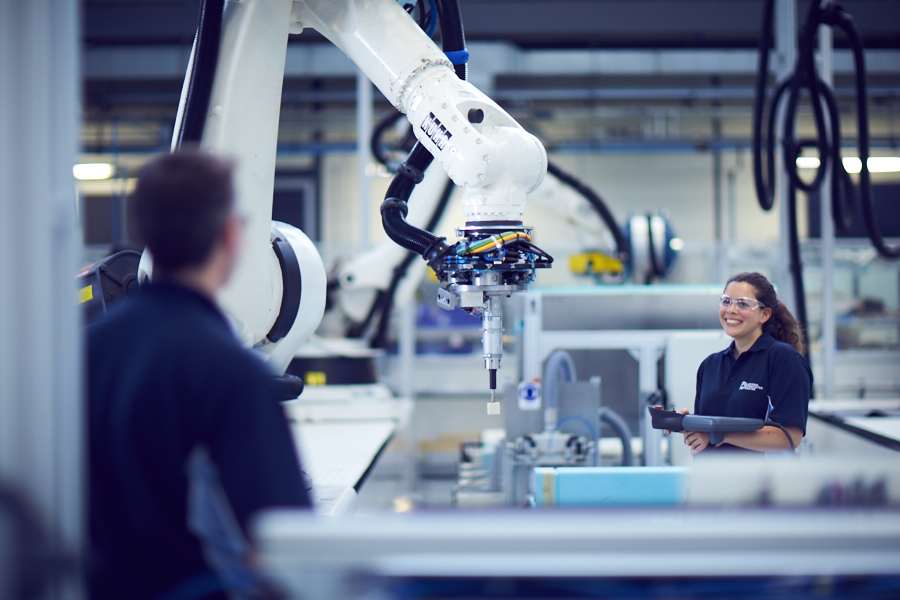 Innovate UK funds up to 75% of project costs for not-for-profit businesses of any size; 67% of project costs for micro, small and medium-sized businesses; and 50% of project costs for large businesses. The majority of KTP Associates also secure technical or management roles with the business after the project has completed. Typical KTP costs for an SME are therefore less than £25k a year; or less then £50k a year for large companies.
KTPs are mainly funded by UKRI through Innovate UK, with Innovate UK KTN (KTN) as delivery partners. KTN exists to connect innovators with new partners and new opportunities so they can accelerate their ambitious ideas into real-world solutions.
James Helm, Technology Programme Manager for NCC Connect, the NCC's dedicated SME support team, said: "We're delighted to be recognised as a KTP Knowledge Base to strengthen our support to UK businesses, giving them access to our world-leading resources and capabilities, and helping them overcome the barriers to their business growth."
Geraint Jones, Knowledge Transfer Advisor for Greater Bristol from Innovate UK KTN, added: "I'm very pleased to welcome the NCC into the KTP family, and look forward to facilitating their support for innovative UK manufacturing businesses to grow through innovation".
The National Composites Centre, which is one of seven centres of High Value Manufacturing Catapult, is one of a growing number of UK Catapult centres to become a KTP Knowledge Base, for example alongside the Connected Places Catapult,  the Compound Semiconductor Applications Catapult, and CPI.
The Knowledge Transfer Partnership programme has been running for nearly 50 years and during that time has enabled more than 14,000 businesses to drive innovation for positive impact. Innovate UK KTN is a delivery partner of the programme, providing expert support to all KTP projects and Associates via its national network of over 30 Knowledge Transfer Advisers.