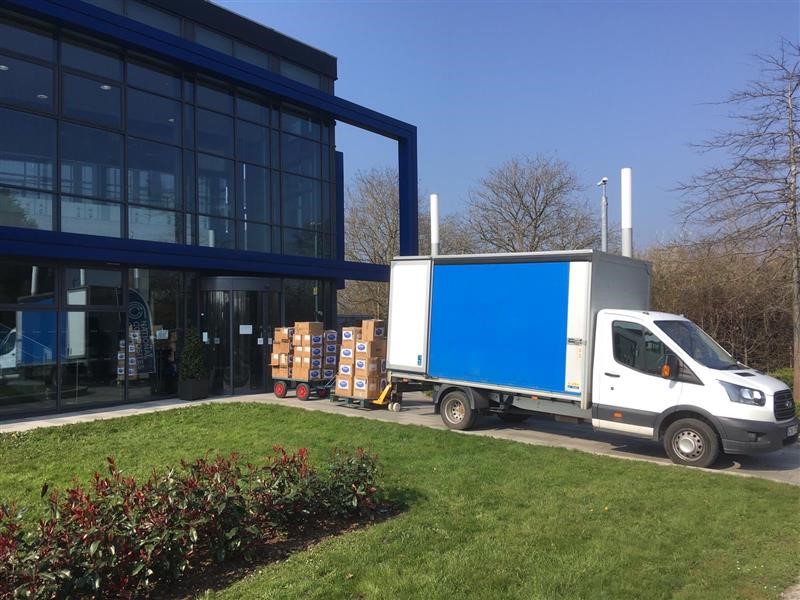 The National Composites Centre has donated thousands of pieces of PPE to local hospitals and medical facilities to help them during the coronavirus pandemic.
32,000 gloves, 1350 coveralls, over 100 pairs of safety glasses, over 60 masks and three powered respirator hoods have all been sent to help protect medical staff as they look after those who have been impacted by Covid-19. All PPE donated is of the required standard for medical use, with high levels of fluid resistance.
PPE supplies have been given to Royal United Hospital (Bath), Southmead Hospital (Bristol), Weston General Hospital (Weston-Super-Mare), and Prince Charles Hospital (Merthyr Tydfil). They have also been delivered to a local doctor's surgery near the NCC's facility in Emersons Green, Bath and North East Somerset Council to be distributed to care homes in the area, and ER Systems Global who support the NHS with ambulance services.
Richard Hooper, Director of Engineering and Manufacturing at the NCC said: "We're all incredibly thankful to the frontline NHS staff for their tireless efforts fighting Covid-19, and, as an organisation, we wanted to be able to help however we could. The research and development work we do at the NCC requires our engineers to wear quality PPE, and we knew that, at this time, our stock would be put to better use helping to protect the amazing medical keyworkers across the region who are working so hard to protect us all. We'd absolutely encourage other businesses who may have spare PPE to get in touch with their local hospital and see if it would be useful to them."
Dr Bernie Marden, RUH Medical Director, said: "The offers of help from the NCC and others from our local community have been overwhelming and everyone here at the RUH is grateful for the help and encouragement we've had."
The NCC is also supporting Havant-based Composite Distribution leader, GRP Solutions, along with its partner companies, GRP Consumable Solutions and Total Composite Solutions, with the #ppe4nhs campaign. They are also part of the VentilatorChallengeUK Consortium, led by Dick Elsy, CEO of the High Value Manufacturing Catapult, which has been working hard to investigate the production of a range of ventilator design options to meet a high-level specification for a Rapidly Manufactured Ventilator System developed by clinicians and the Medicines and Healthcare products Regulatory Agency.