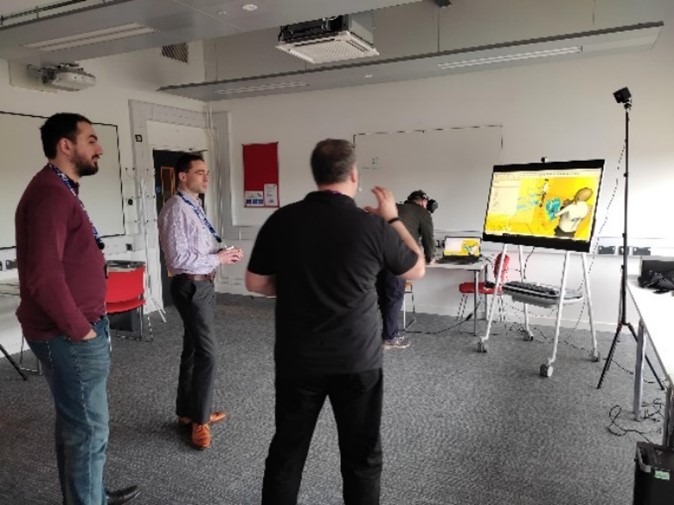 On the 10th March 2022, the National Composite Centre (NCC), in partnership with the Augmented Reality for Enterprise Alliance (AREA) hosted an Immersive Design Collaboration event.
Over 30 participants were able to experience various Immersive technologies (Augmented Reality and Virtual Reality) focusing on using the technology to make a design change to an engineering part realised in a CAD 3D model.
Through research programmes such as DETI and 5G-Encode and with support from AREA, a range of Augmented Reality (AR) and Virtual Reality (VR) tools and applications have been researched and tested, to aid businesses that want to explore the realms of immersive technology within engineering design and manufacturing.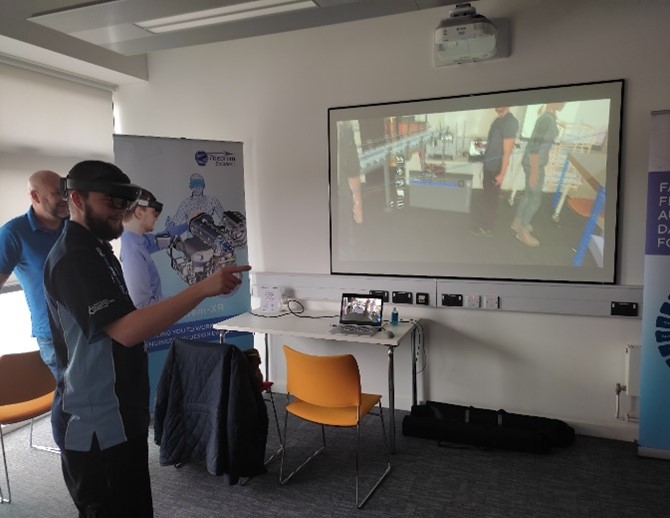 The purpose of the event was to introduce and demonstrate how immersive technology can support organisations, especially those residing in engineering, focusing on complex design tasks. Delegates also had the opportunity to meet Simon Groves, Immersive Operations Expert at the NCC.
Attendees were able to gain hands experience of technology, participating in demonstrations with leading immersive technology providers. Presentations and demonstration were delivered by  ESI-group, Masters of Pie, Theorem Solutions and Fracture Reality, showcasing cutting edge technology being used in the immersive space. Delegates were able to better understand how AR and VR can support the engineering design process, driving efficiency and effectiveness.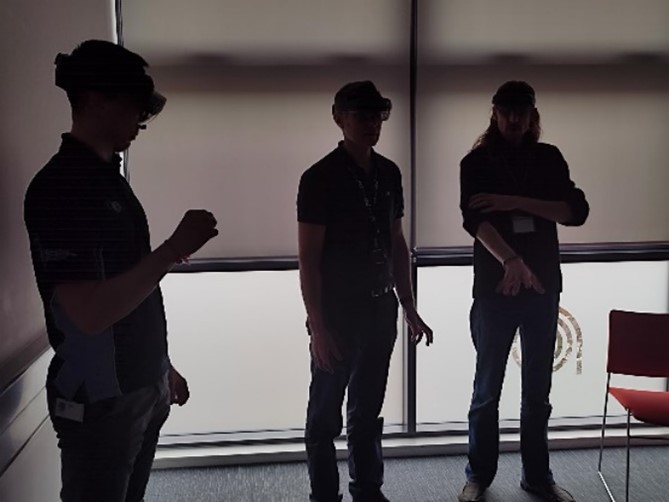 Marc Funnell, Director of Engineering, commented, "The use of immersive technologies in design and manufacturing provides new opportunities to present and share data that will empower users to visualise processes that are complex or normally hidden from view. Offering many benefits, it can drive efficiency in processes, helping to create better products in a shorter timescale, increasing levels of safety, quality inspection and reduced error rates, while also providing visual instructions for manual assembly, maintenance and training."
Mark Sage, Executive Director of the AREA, and event host commented, "Design collaboration is a strong and growing use case, with lots of companies interested and deploying solutions. The event with the NCC provided an excellent opportunity for delegates to experience immersive design in practice, and for the attendees participate in two key learning objectives; how to consume multiple CAD model formats into a design review session and to be able to understand and evaluate the ability to review, change and sign off a design review."
Concluding a very successful event, further immersive workshops are planned to help delegates to implement the technologies and processes within their own organisations, and to continue to showcase technology use cases and new research from NCC and AREA. If you are interested in finding out how immersive technology could benefit your organisation, email; [email protected] – for more information about AREA visit; thearea.org