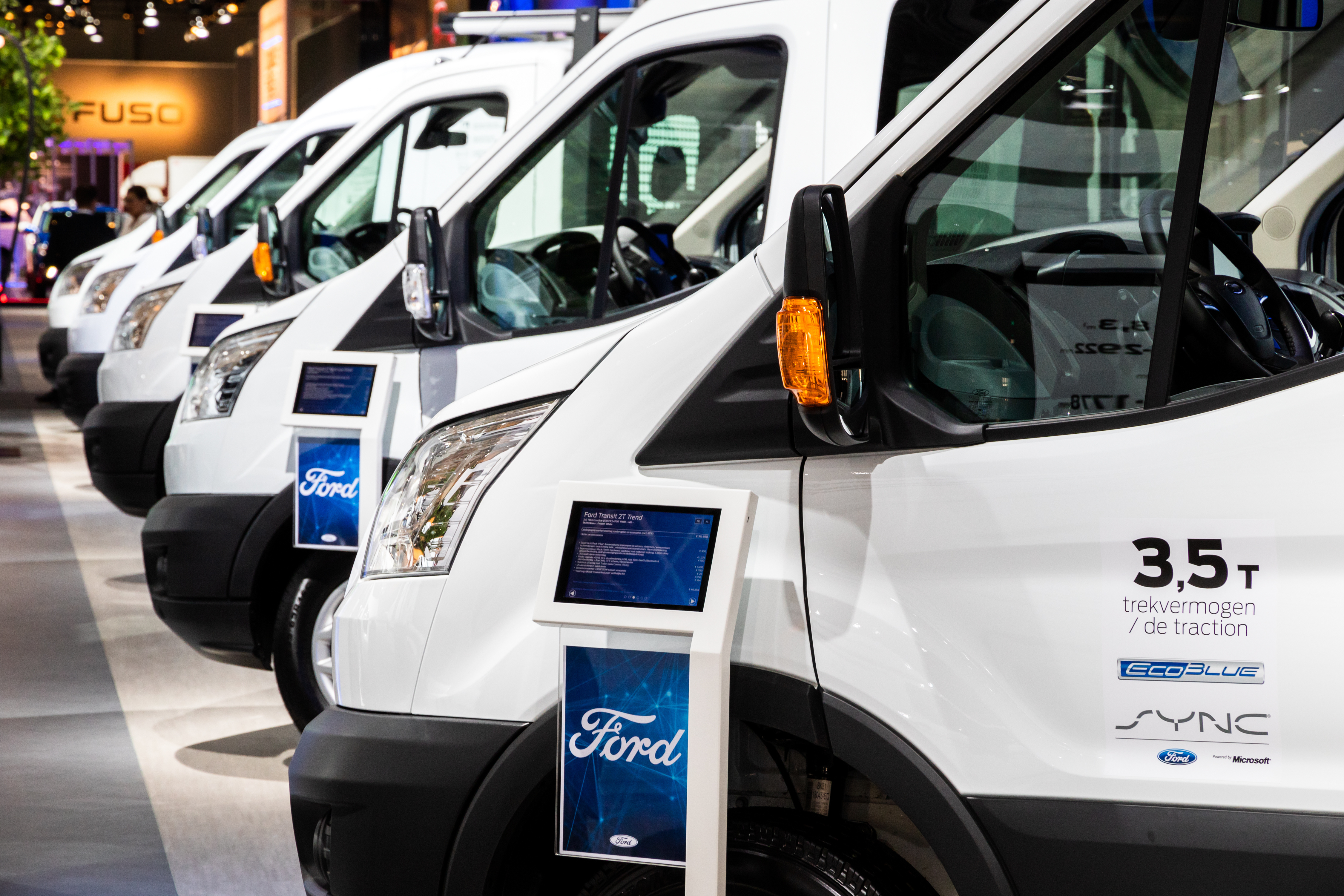 A project that will lighten the weight of Ford Transit vans involving the NCC has been awarded the Innovation in Design award at the Composites UK Industry Awards 2020.
Ford, along with partners Gestamp, the NCC and the University of Nottingham, came together to reduce the weight of three components in a Ford Transit, the best selling van of all time. These are the front suspension crossmember, front lower control arm and rear deadbeam axle. This resulted in an average weight reduction across the components of 40% at an affordable cost target. This represents over 30kgs of weight saving from the current steel components.
The Composite Hybrid Automotive Suspension System Innovative Structures (CHASSIS) project was developed to be a multi-material solution to provide affordable weight savings for mass production volumes. The Innovations of the CHASSIS project reside in the hybrid material facets with the Ford UK Innovations Team mantra of 'The Right Material at the Right Place' philosophy. This philosophy was borne out of the CLASS project which was the recipient of the 2018 JEC World Automotive Application Innovation Award. This project sowed the seeds for the CHASSIS consortium to collaborate on the next generation hybrid material development.
The impact that the CHASSIS project will have on the delivery of mainstream composite components cannot be understated. Whilst the use of composites in niche vehicles is assured, composite technology will not be delivered to the mainstream sector until costs are brought under control for volume production. The hybrid material technology being delivered for the Transit platform will (when deployed) reduce emissions by 0.6% with a corresponding improvement in fuel economy. This is a modest CO2 and fuel economy improvement, but this project has helped pave the way for emerging technology and Ford has shown leadership in implementing on its most popular van.
Ed Goodman, Director of Emerging Markets at the NCC, said: "We're delighted that this project has been recognised for its innovation – it is another step closer to us achieving a goal for net zero transportation. To hear the news on the day the UK Government launched its Ten Point plan for a Green Industrial Revolution which will see only electric and hybrid vans on sale in the UK from 2030 is apt and demonstrates how important R&D in this area is."