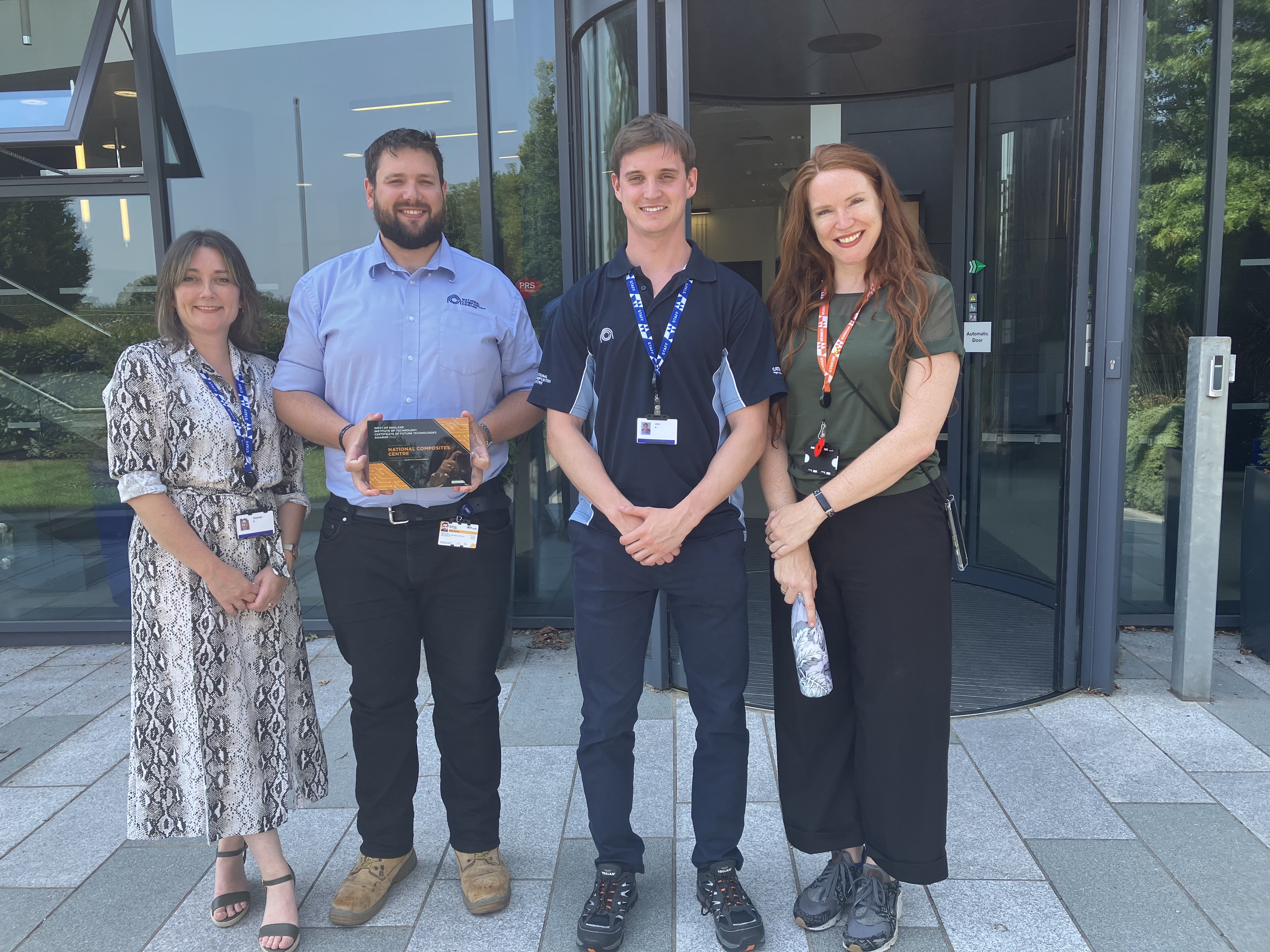 The National Composites Centre's training team have been recognised at the West of England Institute of Technology Awards for their outstanding commitment to Workforce Development and participation in the Certificate of Future Technologies programme.
The programme aimed to give hundreds of working adults access to free courses that would allow them to rapidly upskill or retrain in a wide range of subjects, including; Composite Product Lifecycle, Introduction to Digital in Composites, Cyber Security for Decision Makers, Data Analytics, Introduction to Robotics, Fundamentals of Project Management, Fundamentals of Industry 4.0 and Fundamentals of HTML5 and CSS3.
Nine members of NCC staff took part in the programme, with the training allowing them to develop understanding of the basic principles of the subject, and how to apply them to their roles.
"We're delighted to receive this recognition from the West of England IoT", said Micaela Owen, Head of Workforce Transformation at the NCC. "We've proudly worked with the consortium since it started in 2018, collaborating with them and other partners to ensure businesses and individuals in the West have access to higher-level technical learning that will help them enhance their skillset and allow industry to grow in the region."
You can find out more about our Workforce Development programmes and open courses here.