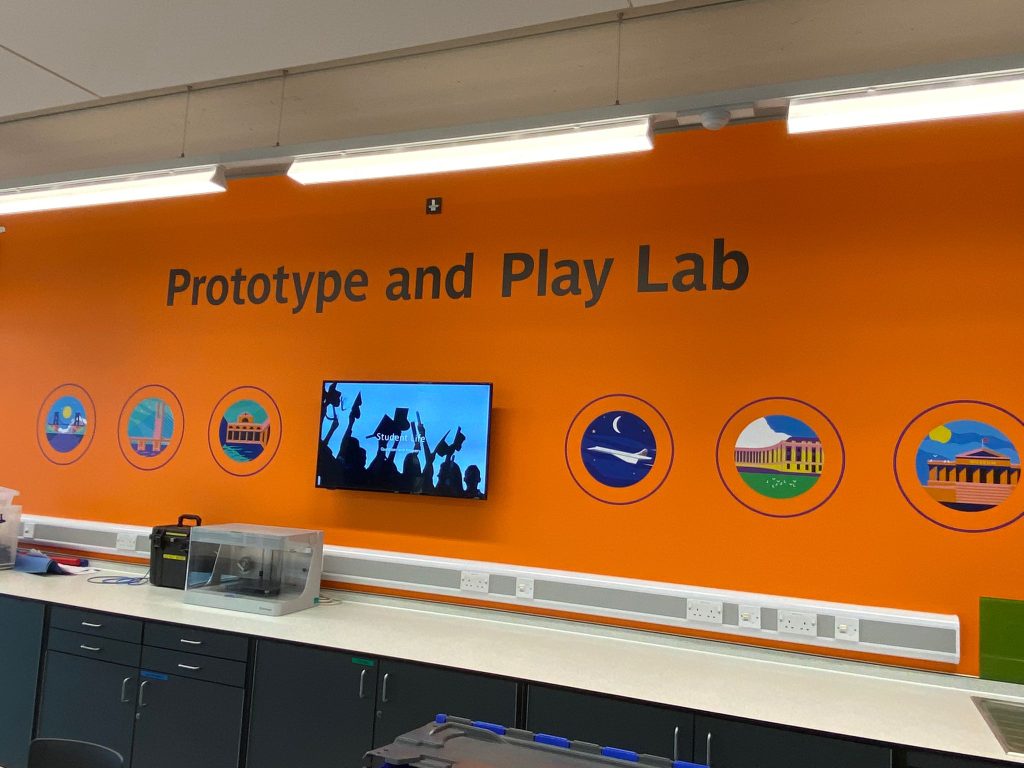 The Prototype and Play lab, a purpose-built classroom in UWE Bristol's new School of Engineering building, is now open and the DETI Inspire team have hosted their first school sessions this week.
The bright and colourful lab is fully equipped for a class of 30 pupils, and also functions as a lending library for local schools and community groups.
The engineering outreach equipment includes robotics (Lego Mindstorms, Thymios, MekaMon and more!), drones, VR goggles and a library of inspiring STEM themed storybooks, all of which can be loaned out to schools and local groups for use in their own engineering activities, or with the support of our trained outreach coordinators and student engineering ambassadors.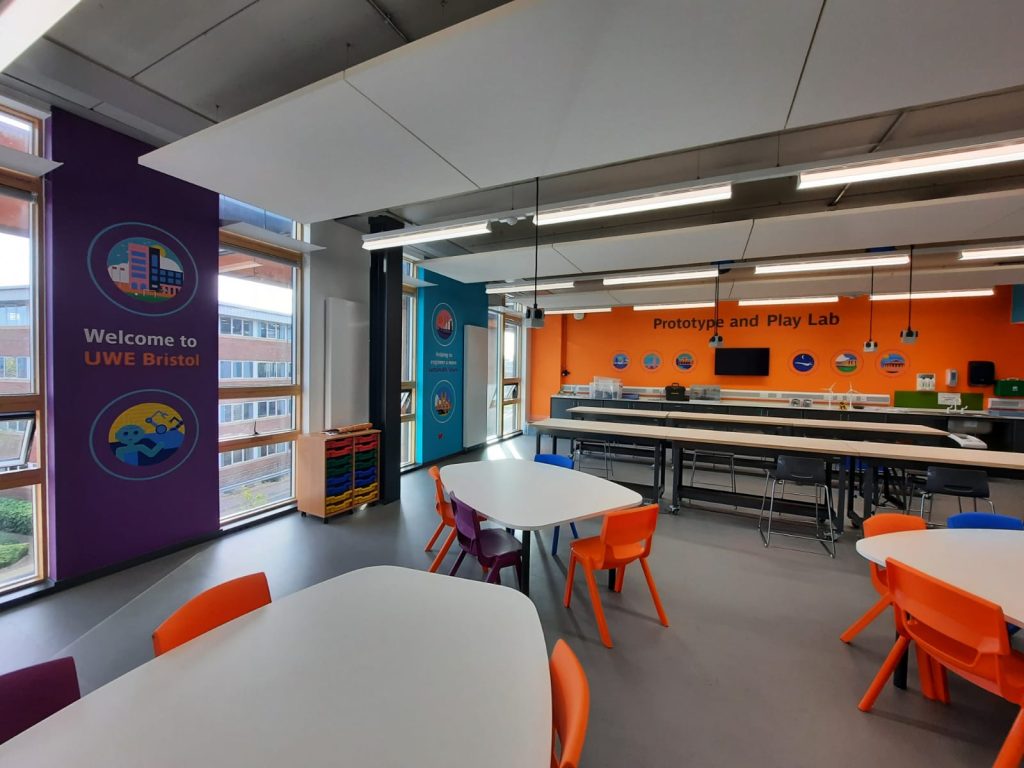 Earlier this week, two classes from Our Lady of Lourdes Primary school visited the lab, where they each took part in an engineering outreach session called The West in Minecraft, and enjoyed a tour of the engineering building including the digital gallery courtesy of Andy Hill.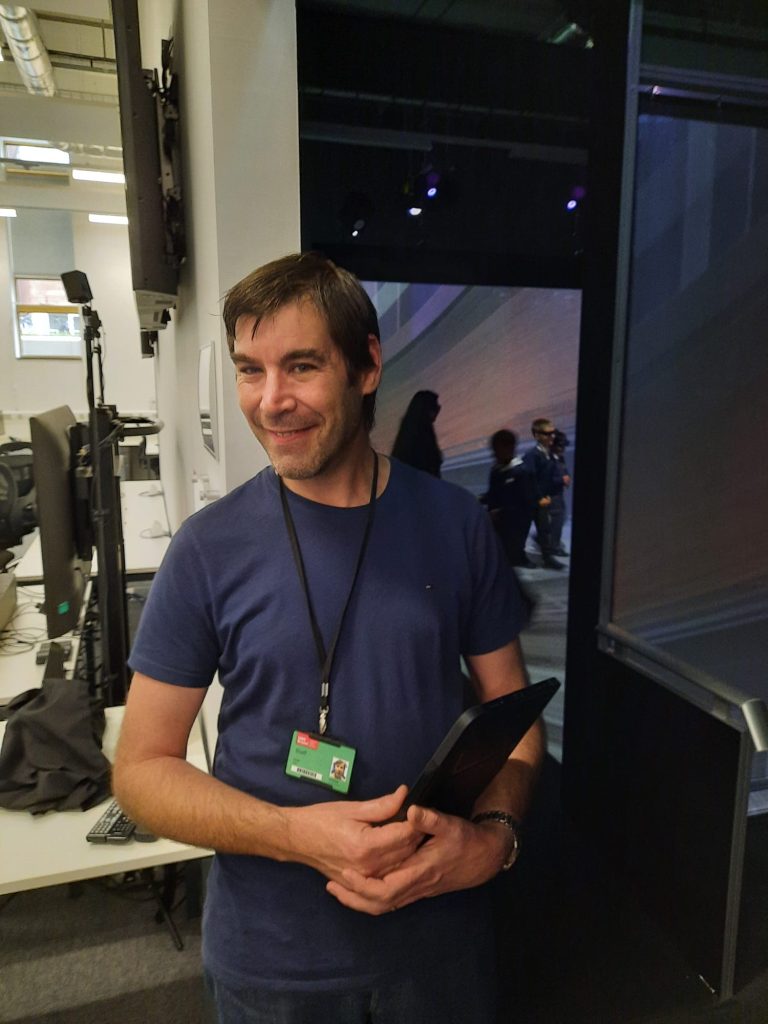 A huge thank you to Andy for coordinating the tour and sharing the experience of virtual reality with the children – they had a brilliant time!
Both classes also got to meet some of our Student Engineer Ambassadors, who were on hand throughout the day to answer questions from the pupils about what it is like to be an engineer and what it is like to study engineering at university. Thank you Student Ambassadors you were fantastic!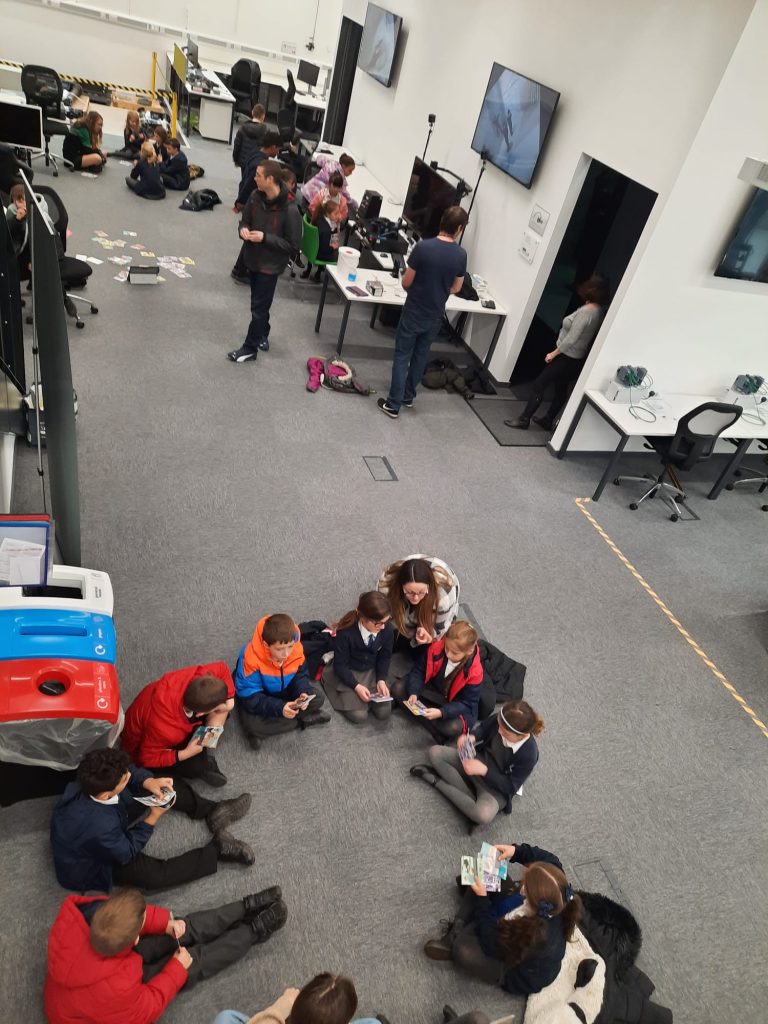 Education Coordinator for the DETI Inspire project, Josh Warren, delivered The West in Minecraft session, which had pupils crafting improvements to their home city of Bristol and imagining solutions to problems in their local communities, all using the popular block-building video game Minecraft.
Whilst the pupils were exploring the digital gallery, they had the opportunity to meet with some of our Student Engineers and play with our Engineering Curiosity top trump cards, discovering new engineering careers and skills.
The West in Minecraft and Engineering Curiosity are two of the workshops currently on offer by the School of Engineering DETI Inspire team. A full list of workshops can be found at https://digitaltrailblazers.net/resources or in the brochure available for download below.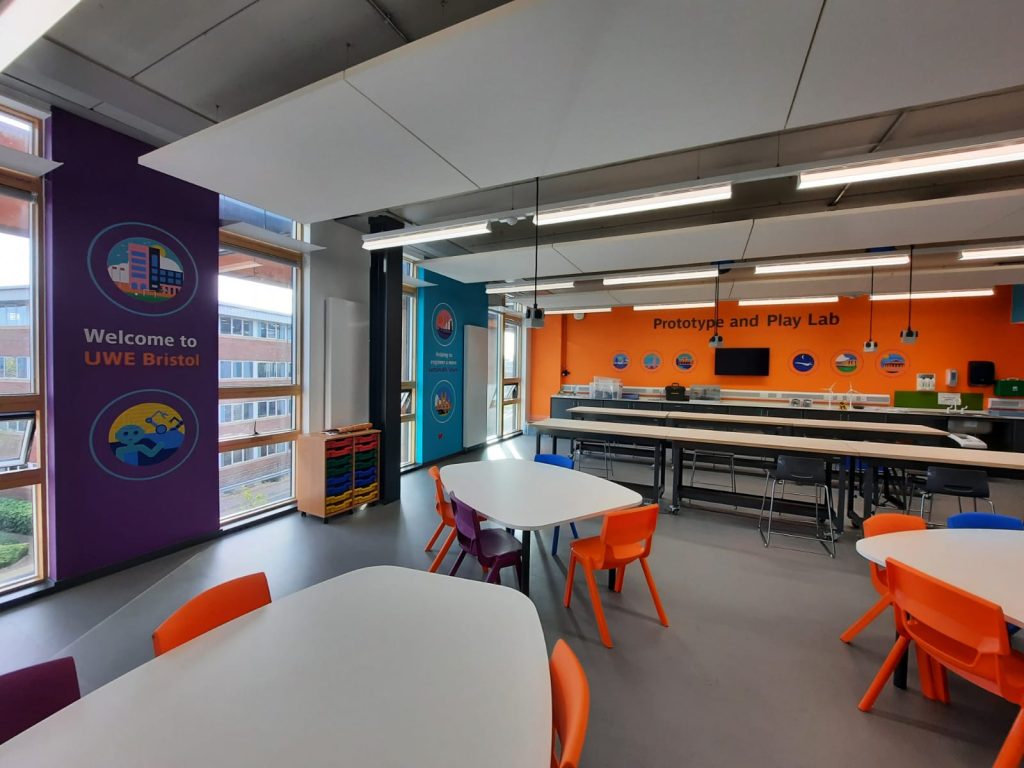 Thanks to funding from the Digital Engineering Technology & Innovation (DETI) initiative, these workshops are currently free for all schools in the West of England area, and can be delivered in the Prototype and Play lab or at school.
If you would like to book a free workshop please complete this online booking form.