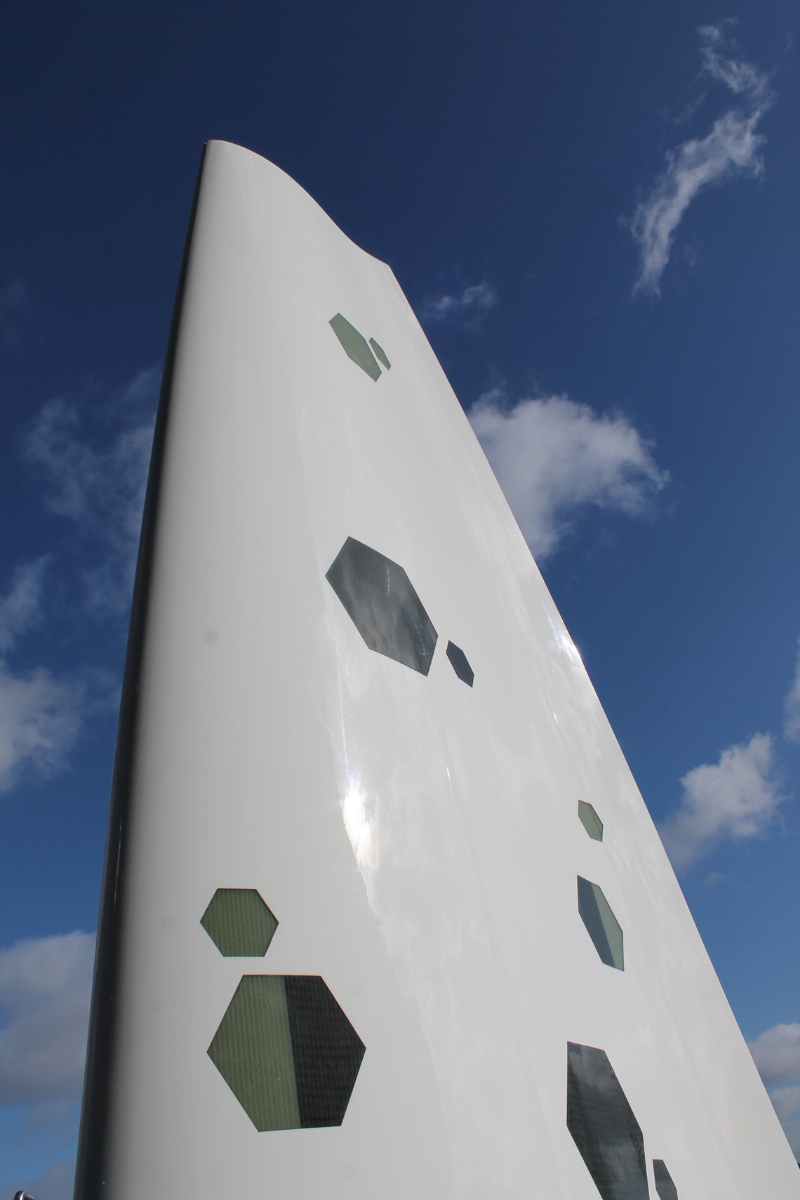 The National Composites Centre (NCC) has identified alternative bio-based feedstock resins with the potential to enable more sustainable manufacture of wind turbine blades. This has been investigated in the Bio-bolster project, which has been funded by the Sustainable Composites Partnership, a collaboration between the NCC and CPI. The NCC and CPI are two of the seven centres of the High Value Manufacturing Catapult, working with industrial, academic and government partners to develop sustainable composites by 2040.
Challenge
There is a need to reduce the whole environmental impact of wind turbine manufacturing. An important part of this, indeed an ambition from the industry, is to explore the use of alternative feedstock such as bio-based resins. The reason for this particular emphasis is that there is a perception that these bio-resins are more expensive and have lower performance in comparison to the more traditional epoxies.
Other drivers include strong public interest in green solutions and regulation, such as the UK's net zero strategy. Supply chain issues are also important as there is a need to diversify feedstock sources. This project has investigated the sustainability and compared the performances of traditional epoxies against bio-based solutions.