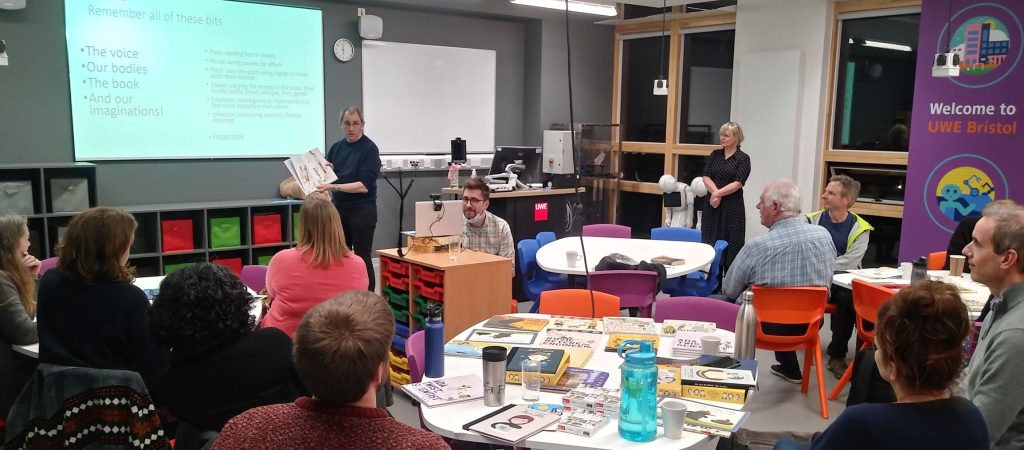 Last week, UWE's storytelling extraordinaire -Jane Carter – trained up 31 local scientists to make their selected STEM stereotype-busting books come alive for children.
This training is the first step in a new scientist storytelling programme in schools – launched by the DETI Inspire team at UWE Bristol, in collaboration with the West of England STEM Ambassador hub.
The Inspire team want every child in the West of England to see themselves as scientists, and are using books to immerse children in stories featuring women, people from BAME backgrounds and people with neurodiversity having science-y fun. All delivered by wonderfully inspiring STEM Ambassadors with their own unique story and passions to tell.
The "Curious Stories for Curious Children" model has previously been deployed in science-related locations across the city – but now we want to reach an even wider spread of children in Bristol's schools.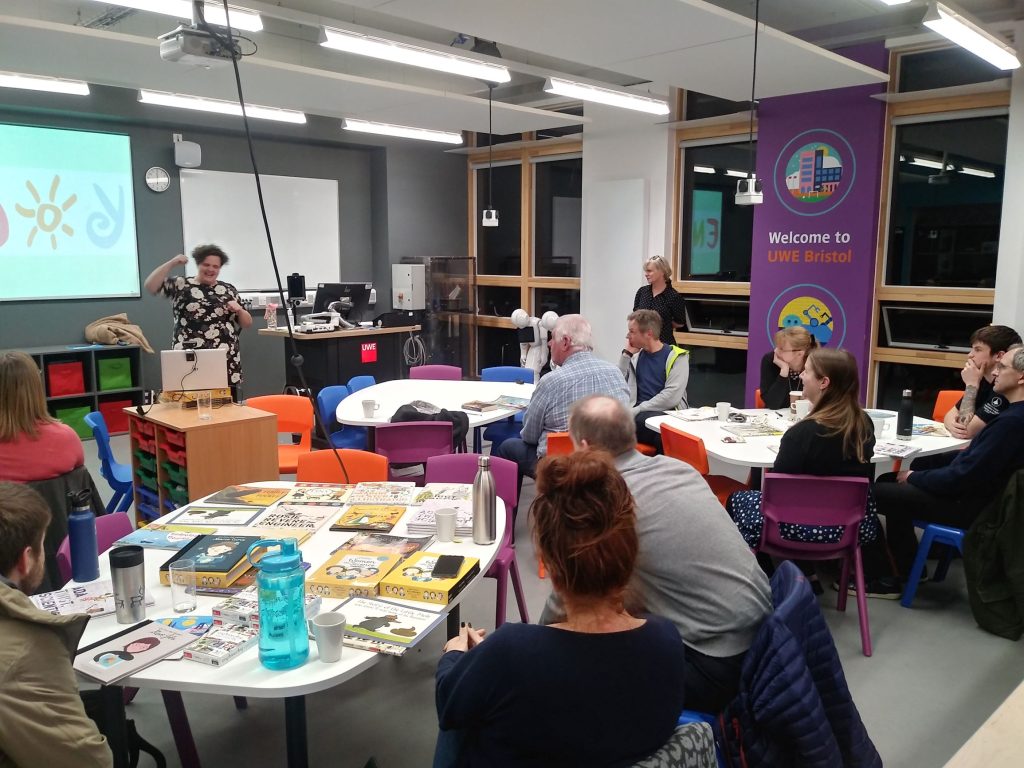 The outreach classroom in UWE's new Engineering Building was opened up for the training – which wasn't for the faint hearted, whether online or in-person. The participants dived into the book "Tadpole's promise" which led them along a tale of two star-crossed lovers (a tadpole & a caterpillar) as they explored ideas about how to introduce a book and build intrigue. All before the rather brutal ending!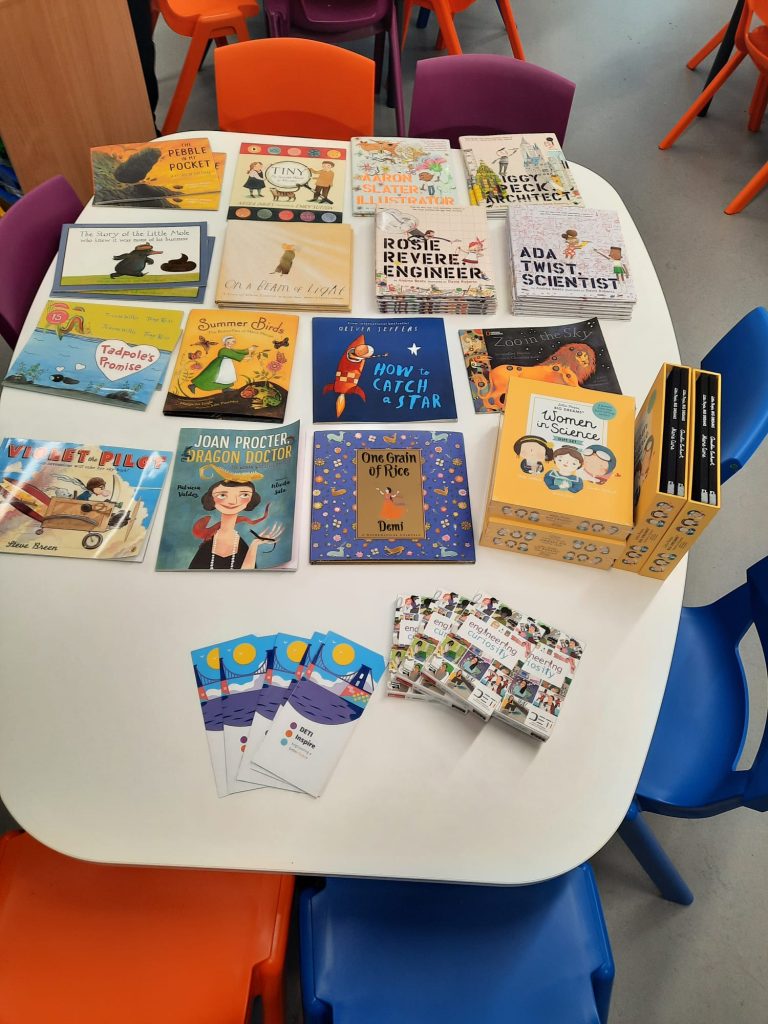 It was a hands-on workshop, with every STEM Ambassador leaving with a book from our library tucked under their arm and some sparkling ideas on how best to engage children with the content.
We can't wait to hear how the kids find the storytelling sessions!
This project is delivered by the School of Engineering at UWE Bristol, and is supported by the initiative for Digital Engineering Technology & Innovation (DETI).