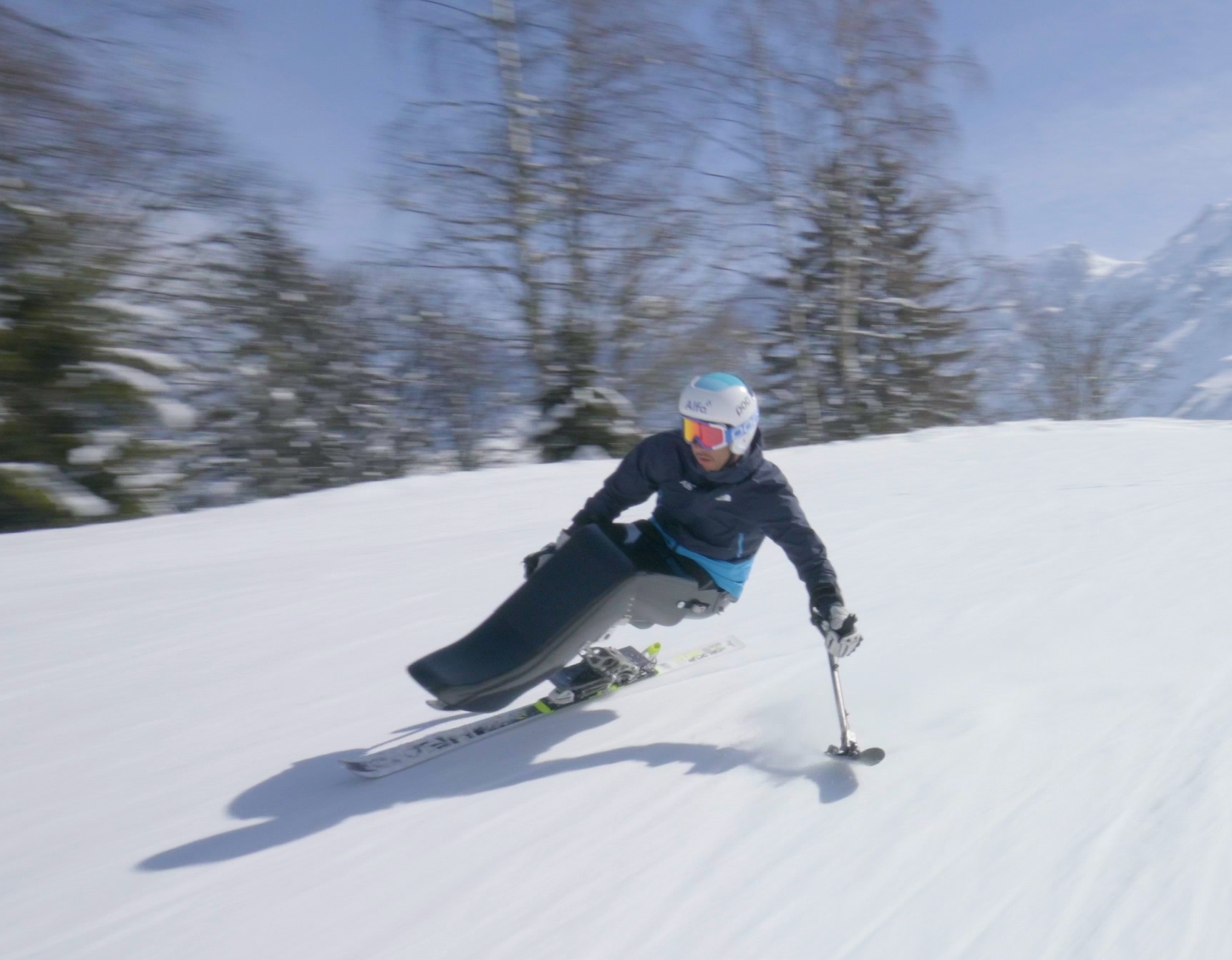 Sit-Ski: HVM Catapult Technology Demonstrator
The NCC, in collaboration with the Manufacturing Technology Centre (MTC), Advanced Manufacturing Research Centre (AMRC) and WMG centre of the High Value Manufacturing (HVM) Catapult worked on a collaborative project to develop a technology demonstrator; the Sit-Ski, a device designed for individuals with lower extremity limitations to be used on mountain slopes.
The NCC Design team played a pivotal role in the development of the Sit-Ski; providing overall technical authority to the project as well as designing, fabricating, assembling and testing a significant proportion of the primary structural elements.One of the key successes from using a combination of experience with the right software products was the ability to carry out an entirely virtual assessment of performance and structural reliability before a single tool or component was manufactured. The whole process from concept to manufactured assembly took less than 3 months and would not have been possible without the help of the virtual design tools.
In 2018, the project won The Engineer's Collaborate to Innovate award for Manufacturing Technology.