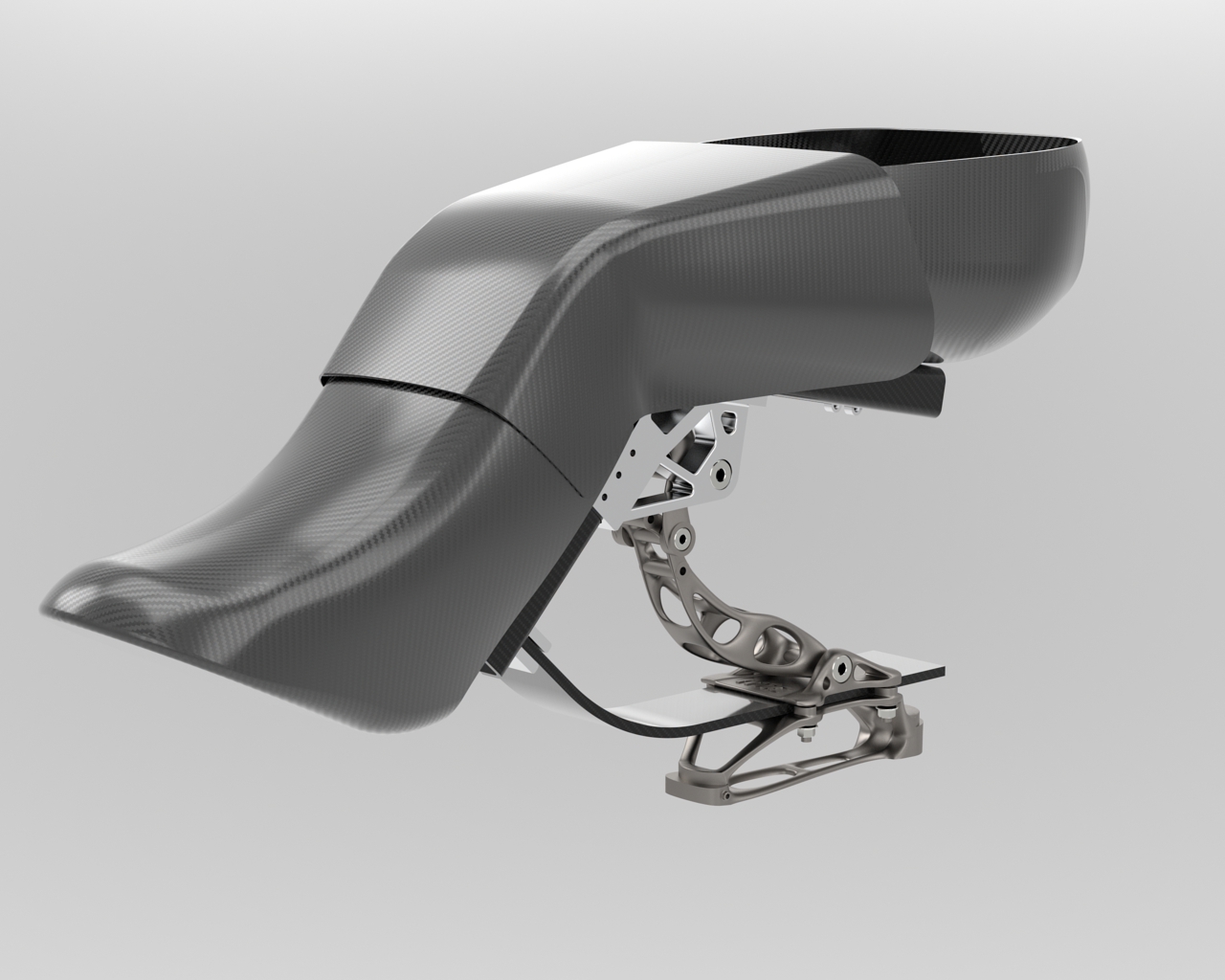 8 November 2018
On 6 November 2018, Engineer magazine hosted its annual 'Collaborate to Innovate 2018' awards ceremony featuring nominee projects ranging from innovations in robot manufacturing technology through to autonomous vehicles.
The National Composites Centre (NCC) is proud to be one of five HVM Catapult partners who collaborated to develop a lightweight Sit Ski which was nominated for the Manufacturing Technology Award. There were four additional centres involved; Manufacturing Technology Centre (MTC), Advanced Manufacturing Research Centre (AMRC), Warwick Manufacturing Group (WMG) and the Centre for Process Innovation (CPI).
Utilising expertise from across the HVM Centres, the project had access to state-of-the-art design and manufacturing techniques required for the project including design optimisation, parametric design modelling, physical suspension rig testing, metrology, data analysis, dynamic modelling and expert composite Material Knowledge. Sean's existing Sit Ski was scanned, modelled and used as the basis for schematics and designs. Experts from across the centres were then brought together to create novel and innovative ideas and designs.
Working with Anna Turney, Team GB alpine skier, and Sean Rose, multiple medal winning Paralympic downhill skier, TV presenter and reporter, the HVM Catapult team produced an outstanding, IP free, high technology sports demonstrator that confirmed the UK's expertise in high value design and manufacturing technologies.
Judged by a panel of leading UK engineers the Sit Ski project was announced the winner of the Manufacturing Technology Award at the event in London.
Find out more about the Sit Ski here