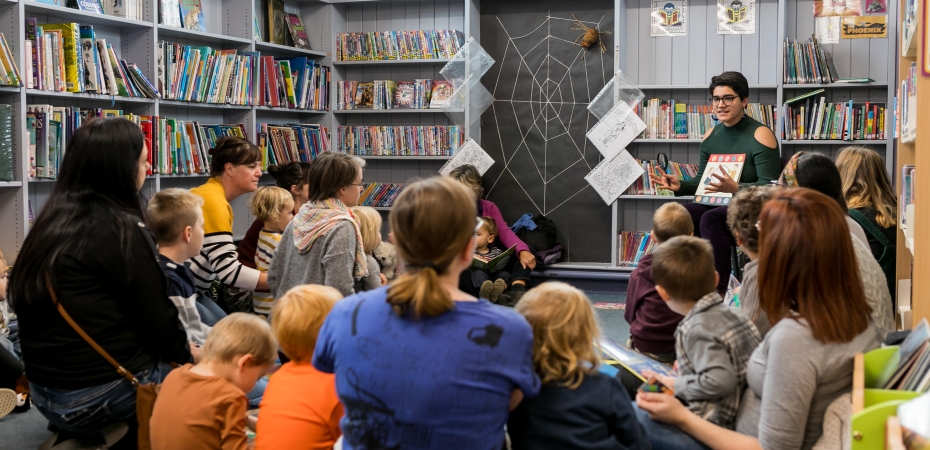 Sign up to help show children that STEM is for everyone!
This year, the DETI Skills Inspire team at UWE Bristol, in collaboration with the West of England STEM Ambassador hub, are launching a scientist storytelling programme in schools.
Why?
We want every child in the West of England to see themselves as scientists, and what better way than through immersing them in stories featuring women, people from BAME backgrounds and people with neurodiversity having science-y fun. All delivered by you, a real-life scientist, with your own unique story and passions to tell.
And it works – we've previously deployed the "Curious Stories for Curious Children" template, but in locations all over the city, from the Suspension Bridge to local Libraries – and it was a great success!
STEM Ambassadors attended an inspiring training session and then spread out to cover 11 events over October half-term 2019, where they engaged nearly 300 children and adults both during the story and in the following Q&A sessions. My colleagues and I were extremely impressed with all the STEM Ambassadors involved and the responses they invoked.
Now we're going into schools where we hope to engage with more children, and make it possible for them to envision themselves as scientists.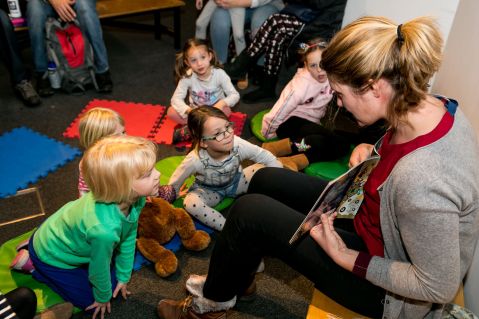 Get Involved!
But we need ambassadors to get involved- if you're an approved STEM Ambassadors you can view the offer and sign up here.
And if all this tickles your fancy, then why not register as a STEM Ambassador to get involved. Plus you'll get to see what other school outreach the STEM Ambassador Hub can connect you to.
Short training is provided!
As before, we'll provide the storytelling training – scheduled for 3rd Feb, 4pm on UWE's Frenchay campus. It'll be led by UWE Bristol's Associate Professor Jane Carter, who specialises in promoting reading with young children. (This training session isn't mandatory, but I attended it last time – it really was brilliant and so worth trying to get along to).
What Books?
We have a library of books, specially selected to change perceptions of what science is and who scientists are. Once you're signed up, we'll match you with a great stereotype-challenging (and super fun) science-y book and fix a date for you to go into school. (And if you want to go into your local school – please do let us know)
You can check out the book list here and I hope to meet many of you on Feb 3rd!