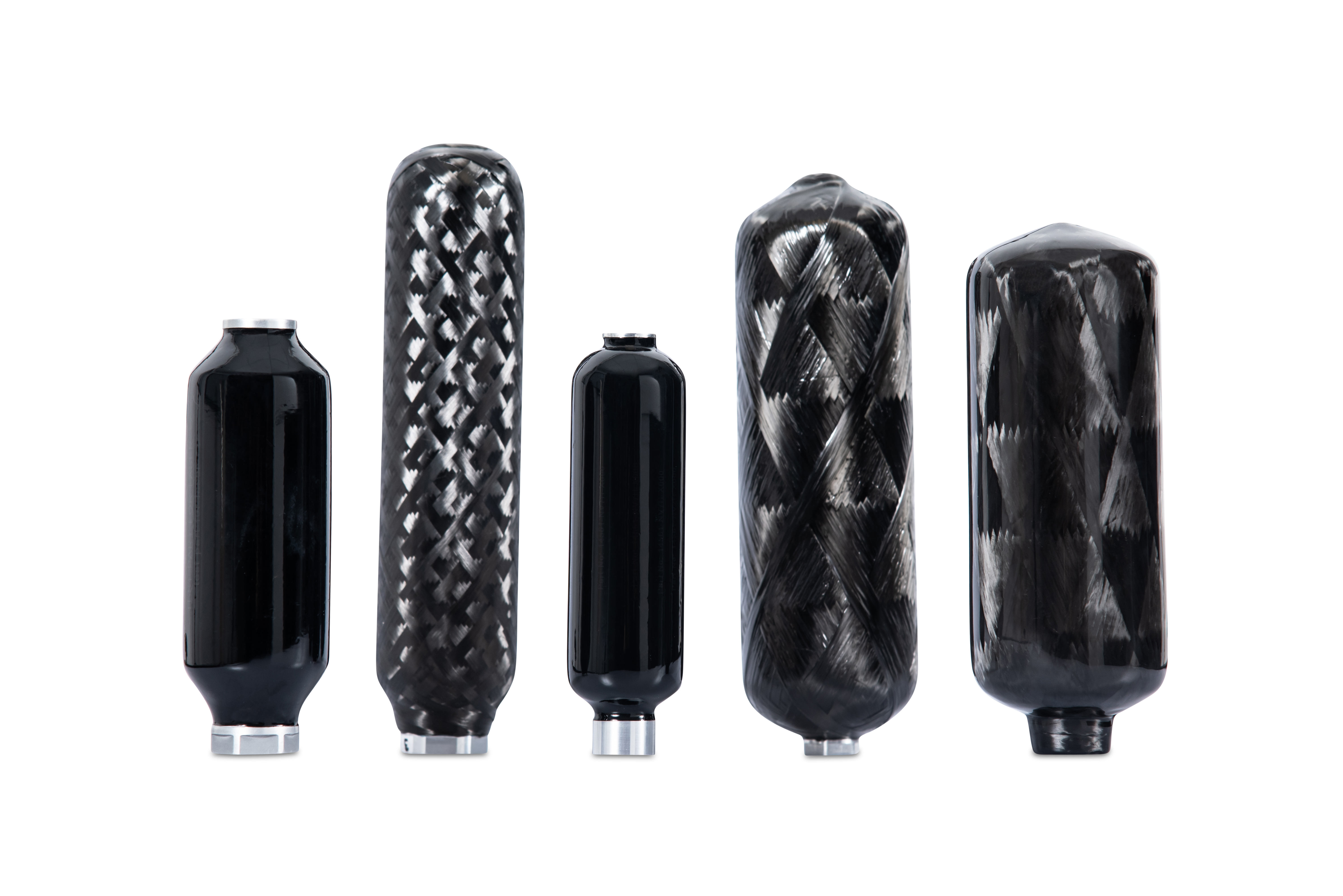 A consortium of UK companies, Ultima Forma, Lentus Composites and the National Composites Centre (NCC), have joined forces to develop a novel, high pressure hydrogen storage tank aimed for use in HGV, bus and off highway applications.
Project HYSTOR has secured funding as part of the Advanced Propulsion Centre's (APC) Automotive Transformation Fund. The project, led by Ultima Forma, brings together a novel electroformed integrated metallic liner overwrapped with composite that will bring weight reduction and other advantages over current solutions in the market today. The patented thin walled liner provides an impermeable hydrogen membrane onto which structural carbon fibre is wound by Lentus Composites using automated filament winding equipment.
Steve Newbury, MD at Ultima Forma, said: "We are delighted to be working alongside Lentus and the NCC to bring to market improved storage solutions for high pressure hydrogen. Hydrogen propulsion systems are clearly identified as part of the UK's Technology Roadmap and will play an increasingly significant role in the energy mix in the coming years. Pressurised storage systems are a key component where the UK supply chain can play an influential role in this growing energy economy."
The project will undertake analysis, manufacture and initial testing of the vessel design proving feasibility and clear route to industrialisation and exploitation. The prototype vessels will be subjected to tests critical to achieving certification in the future, generating confidence that the product will perform to the challenging standards required in service.
Marcus Walls-Bruck, Chief Engineer for Hydrogen at the National Composites Centre, said: "Composite materials will have a significant role in the deployment of hydrogen. The NCC are excited to support the development of UK hydrogen supply chains, leveraging the investments the NCC have made in developing composites for hydrogen applications, and the expertise of Ultima Forma and Lentus Composites."
Daniel Chilcott, Business Development Director at Lentus Composites, said: "We're very excited about the opportunity this collaboration offers the UK in developing clean energy such as hydrogen propulsion."
As well as focusing on HGV applications where there is a compelling case for hydrogen propulsion, the HYSTOR team see opportunities for this technology in the adjacent rail, aerospace and space markets where hydrogen storage and minimal weight are critical requirements.
The project aims to complete in April 2022 at which stage the partners will shift their focus onto commercialisation and certification testing of first market entry products.