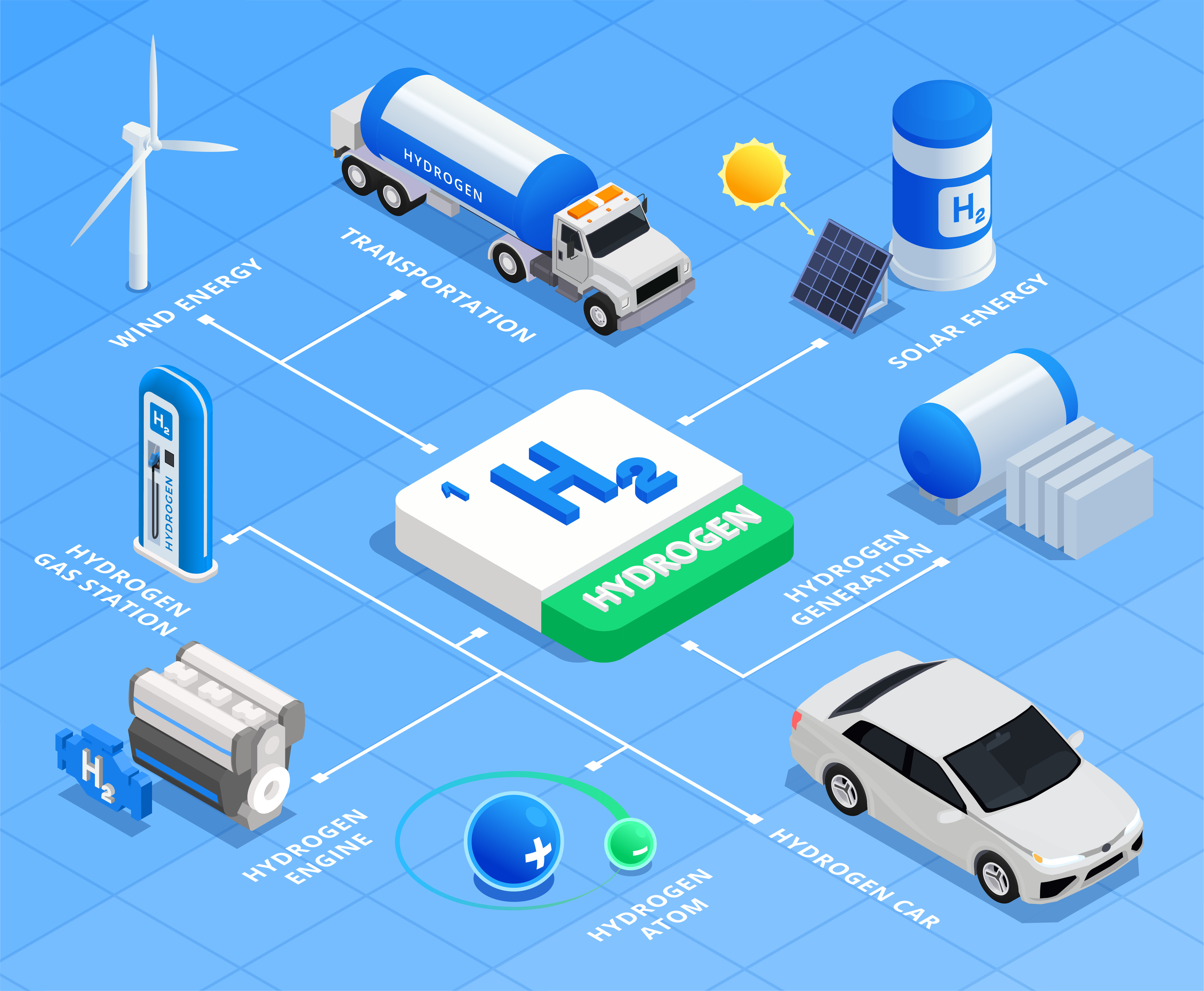 Hydrogen can be used to generate electricity, heat our homes and businesses and power vehicles. It could make a significant difference to our carbon emissions and will be critical in achieving Net Zero.
We need to ensure the UK has the right skills, at the right time and in the right place to maximise the opportunity that hydrogen presents as a key enabler for decarbonisation.
The seven centres that make up the High Value Manufacturing Catapult (HVM Catapult) have come together to create 'Hydrogen awareness: make it; move it; use it', a series of open access online modules for all manufacturing sectors.  
The awareness modules provide an overview of the hydrogen economy and have been developed to:
Increase understanding of the production, storage, distribution and use of hydrogen and to stimulate transition to a hydrogen-based economy.
Raise awareness of the capabilities, skills and technologies needed in manufacturing and the supply chain to meet increased future market demand for hydrogen.
What we'll cover in these short awareness modules:
Hydrogen fundamentals
Hydrogen production
Storage and distribution
Energy use: hydrogen as feedstock
Energy use: industrial and domestic
Energy use: transport
The six modules can be taken together, or as standalone sections.
Online self-paced study:
Immediate access
Interactive content
Case studies
Check and test your knowledge as you progress through the modules
We're here to help:
If you have any questions about our hydrogen awareness modules and whether they are right for you, please contact our training team.
Email: [email protected]
Call: +44 (0)117 370 7600, 09:00 - 16:00 GMT Monday - Friday.