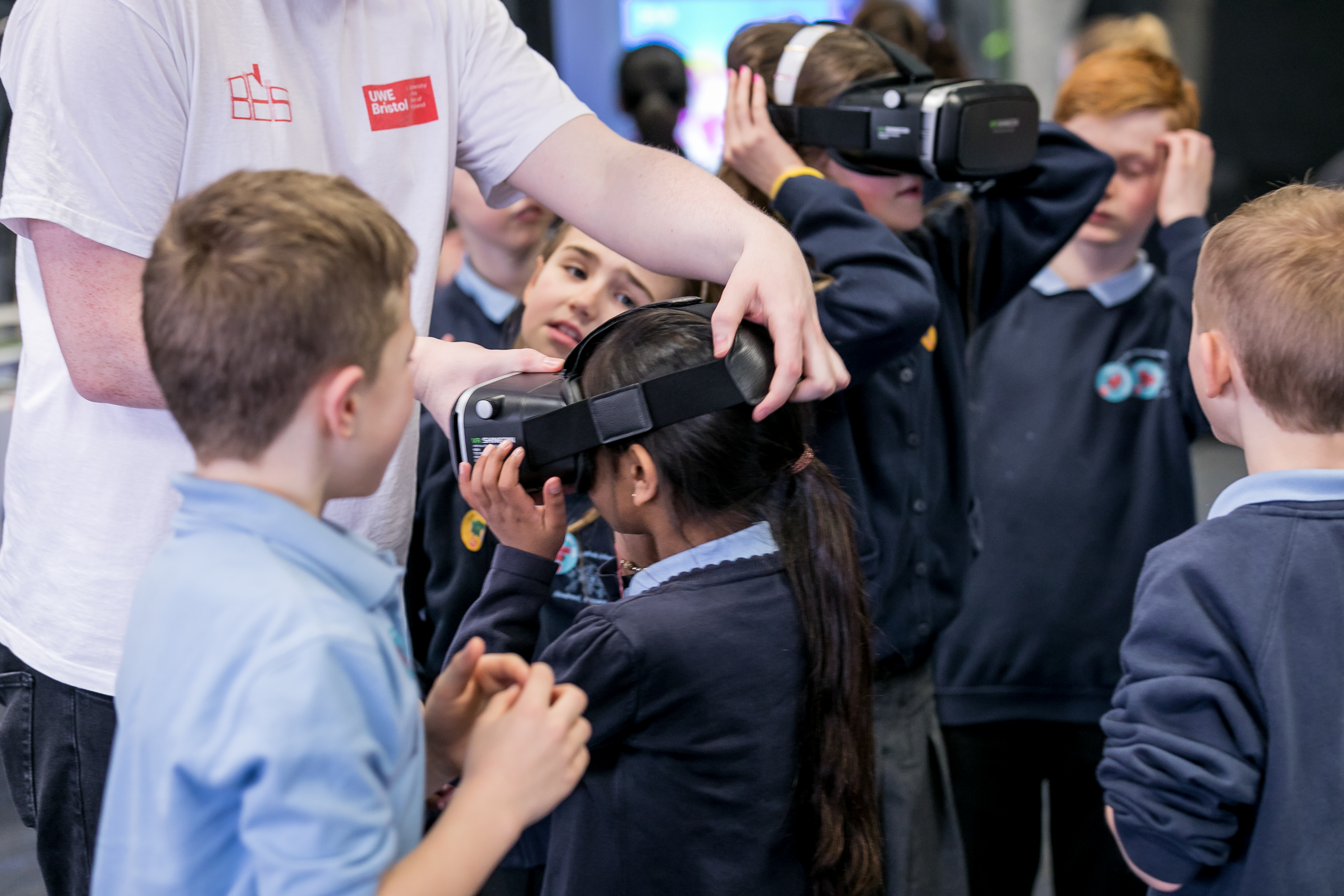 DETI will invest in the future of digital engineering skills across the West of England. 
The region already has a rich engineering sector. Working across industry, academia and education, DETI will work to inspire future engineers, by highlighting the diverse people who are working in engineering today, and the creative opportunities that engineering offers to solve global problems and bring about real change.
As with the rest of the UK, there is a skills gap for engineers. DETI will work with the existing engineering community to ensure courses are 'fit for purpose' to build the workforce of the future.  Working with established national and regional initiatives, short courses will be developed to enhance digital awareness.
The University of the West of England is leading the Skills Development programme, alongside Curiosity Connections Bristol, STEM Ambassadors and FutureQuest. The skills outreach and new Digital Academy aims to boost digital engineering skills and inspiration for the future wellbeing and prosperity of the West of England. For updates view the 'Engineering Our Future' blog.
Here are just some of things that DETI will be delivering:
Co-ordinating & Connecting STEM funding/delivery – To understand the schemes currently working in the area, DETI will produce a heat map showing current connections between industries and schools to help better connect what currently exists, reduce duplication and increase impact.
Digital BoxEd – BoxEd is a unique collection of free, exciting, engaging and hands-on learning activities for schools. 
Skills Gap Analysis – Mapping current roles within the design and manufacturing fields to digital skills, both current and future to understand the gaps to help focus solutions.
Conversion Course Creation – Develop a Post-Graduate programme for technical and non-technical graduates to equip them with the necessary digital skills to fulfill roles in a digital manufacturing workplace.
You can read about the Results that have been achieved from the Skills programmes to date.
You can read about the STEM activities and events that have been delivered for DETI in our Blogs section.
For more information, to invest or collaborate on DETI, email [email protected] or complete the Contact Us form.