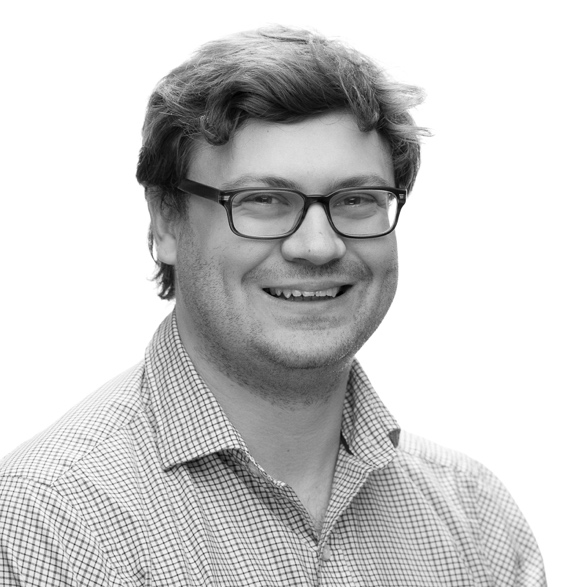 Meet Dr James Gopsill, a Research Fellow at CFMS and the University of Bristol. James' role is to develop a joint digital engineering capability between the two organisations and pioneer new digital tools, methods and models that address challenges posed by the industrial strategy, a UK government initiative to invest in skills, industries and infrastructure. James is building a team at Bristol University, that reinforces and extends the West of England's capability in high-value design and supports DETI, a research, innovation and skills initiative that will develop and accelerate digital engineering across multiple industries.
What is digital engineering?           
Digital engineering is the application of digital technologies to support the provision of products and services throughout their lifecycle. Examples include: 
Collaboration tools such as Microsoft Teams, Zoom and Slack.
Documentation and reporting to support compliance and have passed the necessary stage-gates to ensure products are safe.
Product Lifecycle Management solutions that manage product definition.
Simulation to help us better understand product performance characteristics.
Computer Aided Design and Manufacture to define the geometry of products and ensure they are manufacturable.
Production system models to help us evaluate our supply chains and how we can produce products more cost effectively.
Health monitoring of products through the capture and post-processing of data during its operation.
Sustainability and End-of-Life models to ascertain the sustainability of products and how they can be recycled when they reach their end-of-life.
If you're using digital tools to support your engineering activities then you are using digital engineering.
What is a digital twin?
A digital twin is a replica of a physical system at its current point in time. They can range in detail level from twins that can inform us on the specific parts (date of manufacture, assembly) that make up our physical system to a collection of models that can simulate and mimic the physical system's state and performance. 
Where is a digital twin used?
A digital twin can be used throughout the product lifecycle to support our engineering activities and help us to make right, first-time decisions. One of the advantages of digital twins is that we are able to manipulate its state and play out 'what if' scenarios, helping us to gain a better understanding of how a product performs and whether improvements can be made to the design. 
The DETI engineering capability work packages have been designed to push this agenda and show what is possible today and in the future.
Has the pandemic produced a big change in the way society uses digital technology, and what could be the consequences?
Engineering was going through significant digital transformation before Covid-19. From my observations, Covid-19 has sought to accelerate this transformation as engineering organisations have had to overcome the challenges of distance working. Much of the challenge in digital transformations is in ascertaining the value-add to the organisation and the Return on Investment from any transformation activities. I believe we will see a lot more stories over the next year demonstrating how engineering has responded to the challenges to Covid-19 through the application of digital technologies. 
What are the biggest challenges in digital engineering in the near future?
The pace of digital tool development continues to provide challenges for organisations in having the right skills and competencies to take advantage of them. Cultures remain a considerable challenge where it is often difficult to articulate the gains a digital transformation can have, especially if one attempts to reduce it down to time, cost and quality. Transformations tend to be more holistic in their changes to an organisation. Examples include better knowledge sharing and transfer, a better understanding of the design space and optimisation in the delivery of products. Having that vision of where you want your organisation to go and operate is crucial in any digital transformation endeavour. This will improve as more organisations take the leap and produce white papers and case studies showing the gains that the digital transformation has had on their organisation. DETI's Proof of Concept demonstrators with our industry partners will be a key contribution in showing the possibilities.
Your role is unusual, so what are the benefits of working for both academia and industry? 
Being at the interface between academia and industry is a really exciting space to work in. Academia affords you the ability to dream and make assumptions of what future engineering may look like and challenges the preconceptions of what engineering practice is. However, those assumptions lead to ideas and tools that cannot be readily deployed in engineering today. Thus, it is not only my task to do blue-skies research but also monitor the situation of the industry and identify when and where technologies from academia can be translated into industry practice. 
Working with industry gives me a unique opportunity to see what the state-of-the-art is and understand where they see the future is. This is where I can transfer my knowledge of what is/could be possible by pulling through academic work. Providing awareness of the possibilities is one of the most important aspects of my work.
One of the challenging and exciting aspects of my work is in developing that pipeline that will bring academic research into industry practice, and how we can transition through the Technology Readiness Levels (TRL) in an efficient and effective manner. In many cases, we know where we would like to get to but it is building the roadmap that can take us there, and this varies from organisation to organisation and technology to technology. It is this variety and bridging the unknowns that really excites me about my work. These challenges are well recognised in academia and industry, and the DETI project is a shining example of our collaboration that will see the University of Bristol and CFMS pull-through research into industry practice.
Making this happen with the Design Manufacturing Futures lab at the University of Bristol and the Centre for Modelling & Simulation is a pleasure. Watch this space for the arrival of new digital technologies to support engineering.