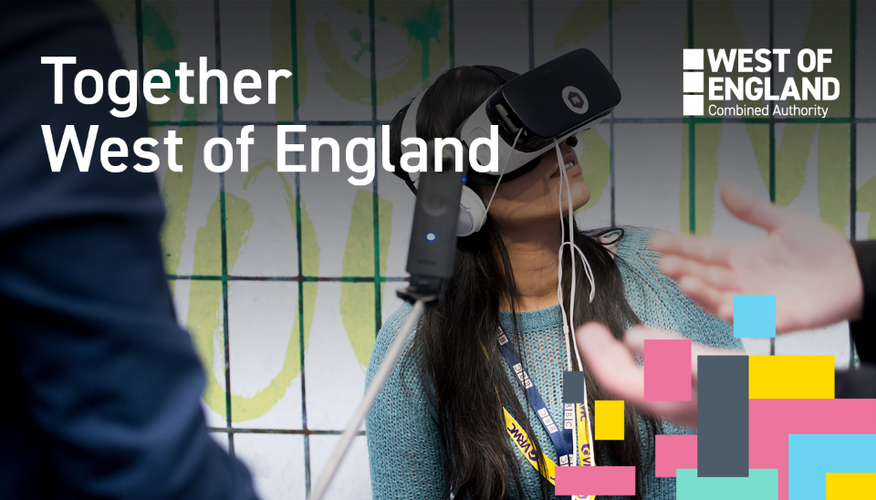 Mayor of the West of England, Tim Bowles, has launched Together West of England – a new initiative to help businesses and residents on the road to recovery from Covid-19.
The campaign is being led by the West of England Combined Authority in partnership with businesses from the Regional Recovery Taskforce, which has put together a plan for long-term recovery.
Together West of England will connect businesses with the support and guidance they need to adapt, build resilience and prepare for the future, as well as helping residents to access new skills, training and employment opportunities.
To mark the launch, the Combined Authority has released a new Business Support Guide, which will help businesses navigate the wide range of support on offer through the West of England's dedicated business support service, the Growth Hub. The guide, which will be shared with small and medium-sized enterprises and is also available to download, contains guidance on everything from business grants to the extensive range of support programmes now available.
West of England Mayor, Tim Bowles said:
"When we began planning for our region's recovery, I said that if we worked together we could build on our strengths and seize the opportunity to renew our economy. This campaign is about doing just that and working together to put this plan into action.
"With the big increase in support for our region's 45,000 businesses, it can be hard to know where to find the support that's right for them. That's why we have our Growth Hub to help answer those questions, and this new Business Support Guide will make that job even easier, so they can get back to running their business and creating jobs.
"Our region is famous for our entrepreneurial spirit, and we're helping those entrepreneurs start and grow their businesses with £100m package of support. That way, we not only help new and existing businesses to survive in these uncertain times, but to enable them to thrive into the longer-term, securing and creating new well-paid jobs in the future."
The Regional Recovery Taskforce, brought together by the Mayor last year to drive recovery plans, is made up of senior figures from industry, education and local government.
The range of programmes available and detailed in the Business Support Guide include:
Trading Better Online – helping businesses improve digital presence
Thrive at Work West of England – a free tool to help small and medium-sized enterprises (SMEs) support staff with mental health issues.
Productivity through People – leadership development programme, designed by Bath University School of Management and Be the business.
Intellectual Property support – helping businesses understand the basics of IP and how best to protect it.
Accountancy Support – provides SMEs with a free financial check-up and bespoke guidance on effective financial management.
Creative Scale Up – helping creative businesses access finance through regional and national investment, also providing intensive business support.
Universal Business Support – provides start-ups, small businesses and aspiring business owners with the support, training and resources they need to get set for success.
Workforce for the Future – an £8m programme providing free support, training, and tools to help SMEs stabilise or strengthen their businesses.
Mentoring for Growth – Rapid Response Mentoring Programme helping SMEs benefit from the expertise and experience found in larger firms.
Business Innovation Fund – providing SMEs with tailored support and funding to bring new products, services and processes to market. This includes:

Grants between £20-000 – £50,000 to invest in innovation
Support and guidance to move from concept to production
Collaborate with the region's leading search institutions
Advice on intellectual property, testing and research and development roadmaps