Chief Engineer Amit Visrolia, Digital Engineering at the NCC, unpacks the building blocks of digitisation in the industrial environment and reflects on the NCC's work in the DETI enabling capabilities programme - which is testing and proving emerging digital technologies for the good of industry. 
One of the defining attributes of an engineer is the ability to look at a complex challenge and see it as a series of interconnected but essentially manageable problems that can be solved. 
Through our work in the DETI programme at the National Composites Centre, we are applying this approach to the new world of digital. 
We have grand ambitions for digitisation - with its promise of faster production cycles, reducing waste and decreasing costs - but for many businesses, the scale of transition required seems overwhelming. That's why we are defining the building blocks of change - the capabilities that will enable every industry to push ahead and fast.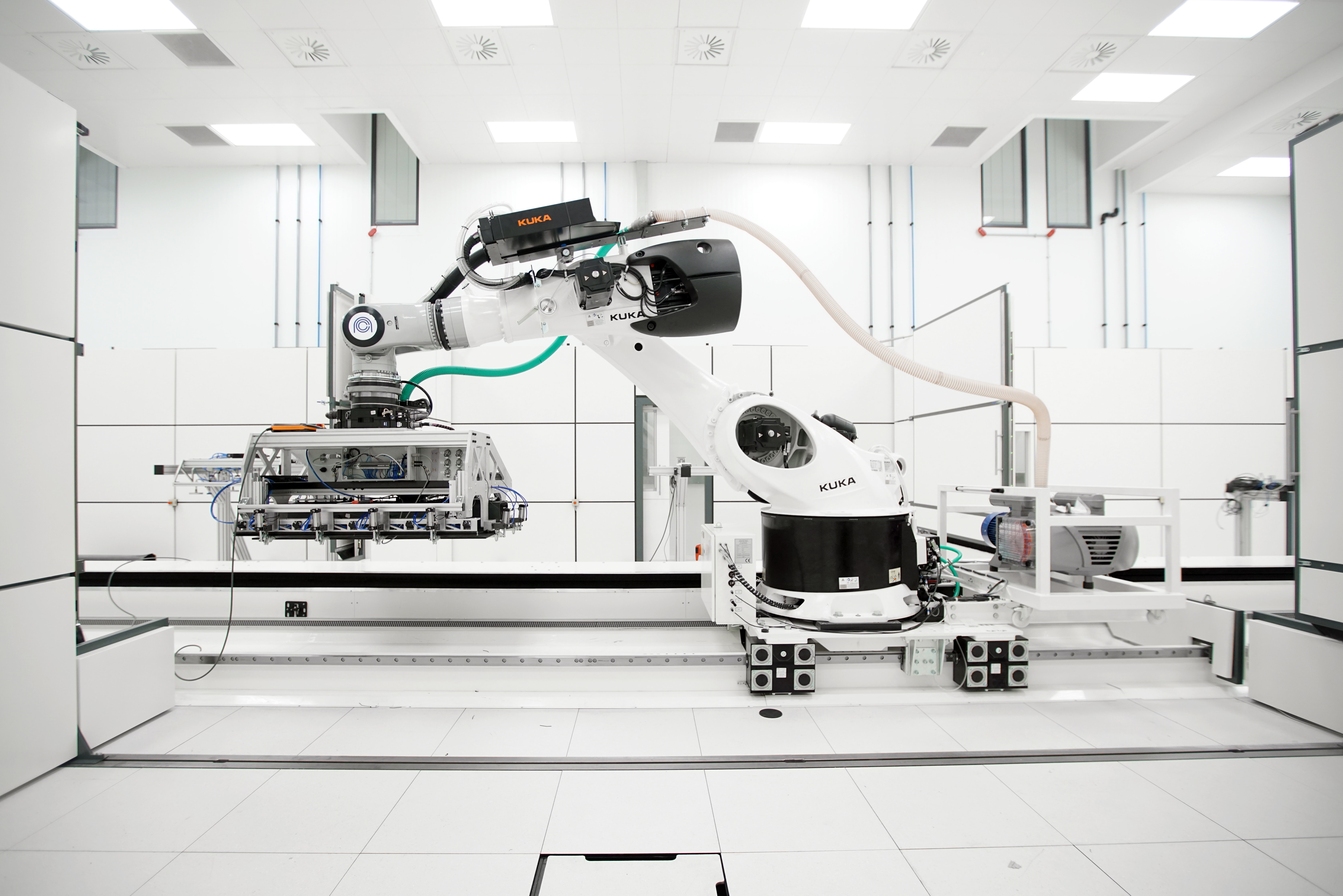 In this new, digitally-enabled world, data is king. The need for data is nothing new, of course - engineers have been embedding sensors in equipment and products for a while now.  From the modern family car to the F1 racetrack, you can see the interplay between data, performance and maintenance.  In manufacturing, we've tended to focus on gleaning data from high-value processes.
Today it's about pervasive capture, large-scale 'sensorisation', from a manufacturing cell to the entire factory site. With the ability to track materials from the minute they arrive and monitor their condition as assets move through the production process, capturing data all the time, from multiple sources.
We are trialling this in our manufacturing cells at the DETI testbed situated at the National Composites Centre. Both our Braider and Automated Fibre Placement technology are sensorised, as are areas of our workshop and stores. 
There are challenges, but this is not a bad thing: the point of DETI is to test and prove solutions with industry so they can make the right investments.  So we discovered that some equipment has not been designed to be digitised from the ground-up and requires substantial retro-fitting. Other technologies have been sensorized by manufacturers but use proprietary data capture systems and controllers, so they gather data, but it's not 'exposed' or shared with the user in a way that makes it usable. We've also learnt that our manufacturing environment is challenging for 5G – which is essential for connecting the various devices - so we have had to re-think how we go about citing elements of the network to get seamless connectivity.
Capturing data is the first step.  You then need databases capable of continually streaming that information and for teams to be able to share data securely between remote locations.
Within DETI, our team is therefore exploring how we use local data from 'edge computing' (a computer close to the manufacturing process that can do quick calculations) and integrate this with our own hosting systems before streaming information to the cloud. This is very much a work in progress and we will be sharing with industry the positives and negatives of the various approaches we've explored. We have also successfully trialled the UK's first industrial network secured with Quantum Key Distribution between the National Composites Centre and the Centre For Modelling & Simulation, used to share live information, change product designs and remotely manufacture part of a product.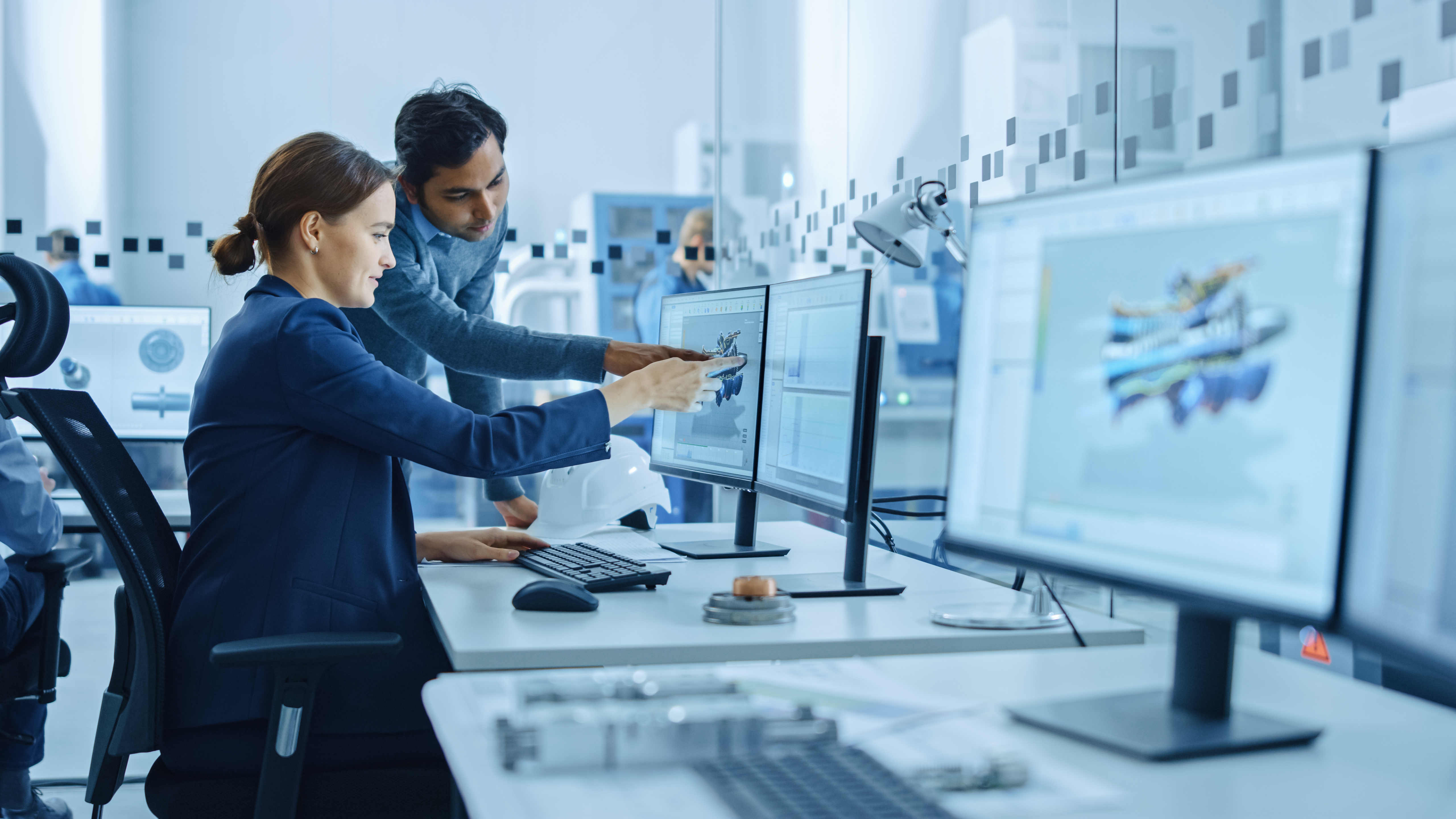 Digital is about 'design from manufacturing': feeding information from manufacture into the design phase. Therefore the next building block involves making information easily accessible across a whole team. 
The challenge of accessing data and turning it into intelligence is often put on the designers.  They may have information but it is raw, and they have to cross-reference multiple data points with differing time stamps and spatial references to get 'the big picture' they actually need. In future, engineers will stream data to a system that automatically aligns the variables so that designers just see the relevant data points.  This is the exciting opportunity presented by the last of our building blocks – the automated design space. 
In truth, we are a little way off yet. It's the learning that's critical here. For Artificial Intelligence and Machine Learning to work effectively to automate elements of the data processing, we need a massive amount of data to learn from, so if we get the first building block of pervasive data collection right, then we'll get to this point.
After the first twelve months of DETI, our collective learnings from tackling these building blocks have been distilled into a 'digitisation profiling process'. This is a toolkit we can apply to a customer's site to understand their design and manufacturing process and data flows and start to work out how to digitise it all.  It has been tested recently with a major OEM and a key supplier, delivering a successful outcome. Our team will develop and refine this tool kit as we continue in our mission of making the complex new world of digital, manageable.