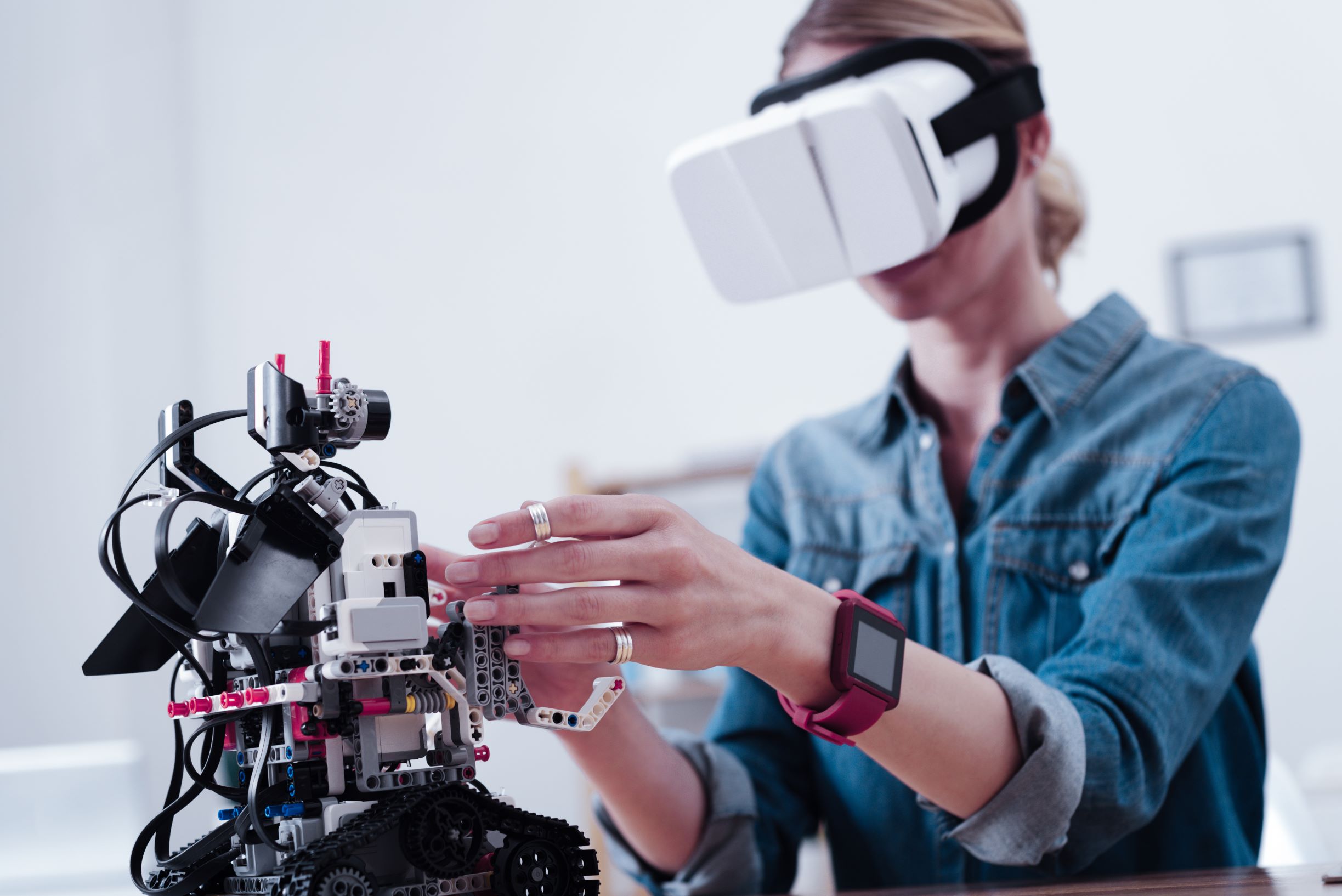 Industry challenges, enabling capabilities and skills
The DETI Programme will coordinate and deliver on key industry challenges, enabling companies of all size to collaborate on 'proof of concept' projects that address the barriers to digital transformation. It will deliver enabling capabilities that establish digital domain expertise and core reusable technology (processes, models, tools and infrastructure).
Encouraging diversity and inclusivity, DETI will initiate a comprehensive skills and workforce development programme to ensure the current and future workforce is digital-ready, inspiring future generations.
An industrial scale digital test bed
DETI will develop and maintain a state-of-the-art, 5G enabled industrial test bed. It will tailor the test bed to help organisations of all size to explore the best digital tools to use, technologies to invest in, and how to exploit value from vast quantities of data generated through the product lifecycle.
Utilising collaborative design, connected manufacturing facilities and high-performance computing capabilities, it will provide secure access to industry relevant data and problem statements to develop powerful new tools and methods to allow industry to engineer better products, more quickly, and at lower cost.
How DETI will help businesses
DETI will help companies identify and develop the tools, technologies and processes they need to rapidly accelerate digital engineering capabilities and identify the skills needed to embed digital.
It will provide IT, digital technology and advanced engineering expertise to architect and prove out digital engineering solutions, coordinating with the digital supply chain, building solutions which are ready for adoption. Through its collaborative, data rich environment, it will enable access to digital prototypes that will de-risk implementation, demonstrate ROI and increase agility.
DETI will enable companies to access these capabilities, coordinating expertise and technology to:
Support companies to implement digital systems on industrial scale infrastructure
Provide an open test bed and live labs for accelerated innovation to prove-out new digital methods, tools and processes, capitalising on knowledge from other sectors
Develop a skills programme to make sure the current and future workforce is digital-ready
For more information, to invest or collaborate on DETI, email [email protected] or complete the Contact Us form.