Sustainable Composites is a partnership between industry, academia and government that brings together the UK's composites expertise to quickly turn research breakthroughs into industrial applications. Many of our partners have strong commitments to net zero carbon for their products and research, and will be sharing their knowledge and ideas to shape the work of our initiative.

"We welcome any activities which contribute towards the development and application of sustainable composites. This will be a contribution towards reaching net-zero emissions by 2050 by enabling climate neutral aviation and we look forward to seeing the initiative progress."
Sue Partridge, Head of the Wing of Tomorrow Programme, Airbus

"As home to some of the world's leading researchers and pioneering research and development facilities, the UK has a fantastic opportunity to create value from waste across a whole range of sectors. The important initiative we're launching today will help develop light, durable and recyclable composite materials - not only saving vast amounts of energy but opening up new opportunities for some of our most critical industries."
Nadhim Zahawi MP, UK Minister for Business and Industry

"GKN Wheels and Structures are not only conscious of the environmental impact of manufacturing processes but also end-of -ife challenges. The auto industry is taking the 'road to zero' very seriously and the challenge of recycling carbon composite is critical to its implementation and the benefits that lightweighting can bring. The Sustainable Composites partnership offers an excellent foundation for this and GKN are more than happy to support."
Henry Sarel-Cooke, Business Development Manager, GKN Wheels & Structures

"Routes to recycling composites are limited; a significant barrier when selecting these materials for future designs. The Sustainable Composites partnership will play a crucial role in demonstrating that composites pose a sustainable option, not only through service, but at the end of a component's life too. The closed-loop collaboration with the NCC and ELG Carbon Fibre is helping to show supply chains that these valuable waste materials can be collected, reprocessed, and formatted to realise this value through multiple life cycles."
Ben Andrews, Technical Service Engineer, ELG Carbon Fibre Ltd

"Sustainability and climate change are climbing higher up people's agendas. With this comes an increase in calls for materials that are lighter and more efficient with a smaller carbon footprint. To meet this need, Bitrez, Anacarda and Chemical Processing Services are leading the way in developing a new generation of green resins derived from renewable, sustainable plant products. We look forward to supporting the Sustainable Composites partnership and to collaborating with both the NCC and CPI, as well as other institutes and industrial partners, to further develop our role within a greener composites supply chain."
Dominic Hopwood, Resin Sales Manager, Bitrez Limited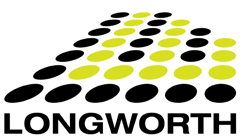 "The Steam to Value Stream project and our partnership with Sustainable Composites aligns perfectly with our ambitions for DEECOM® technology and the benefits it can bring to the waste sector. While innovators first and foremost, our passion as environmentalists is to bring low carbon solutions to the industries that we work within. We're excited to see the outcome."
John Norris, Longworth chairman