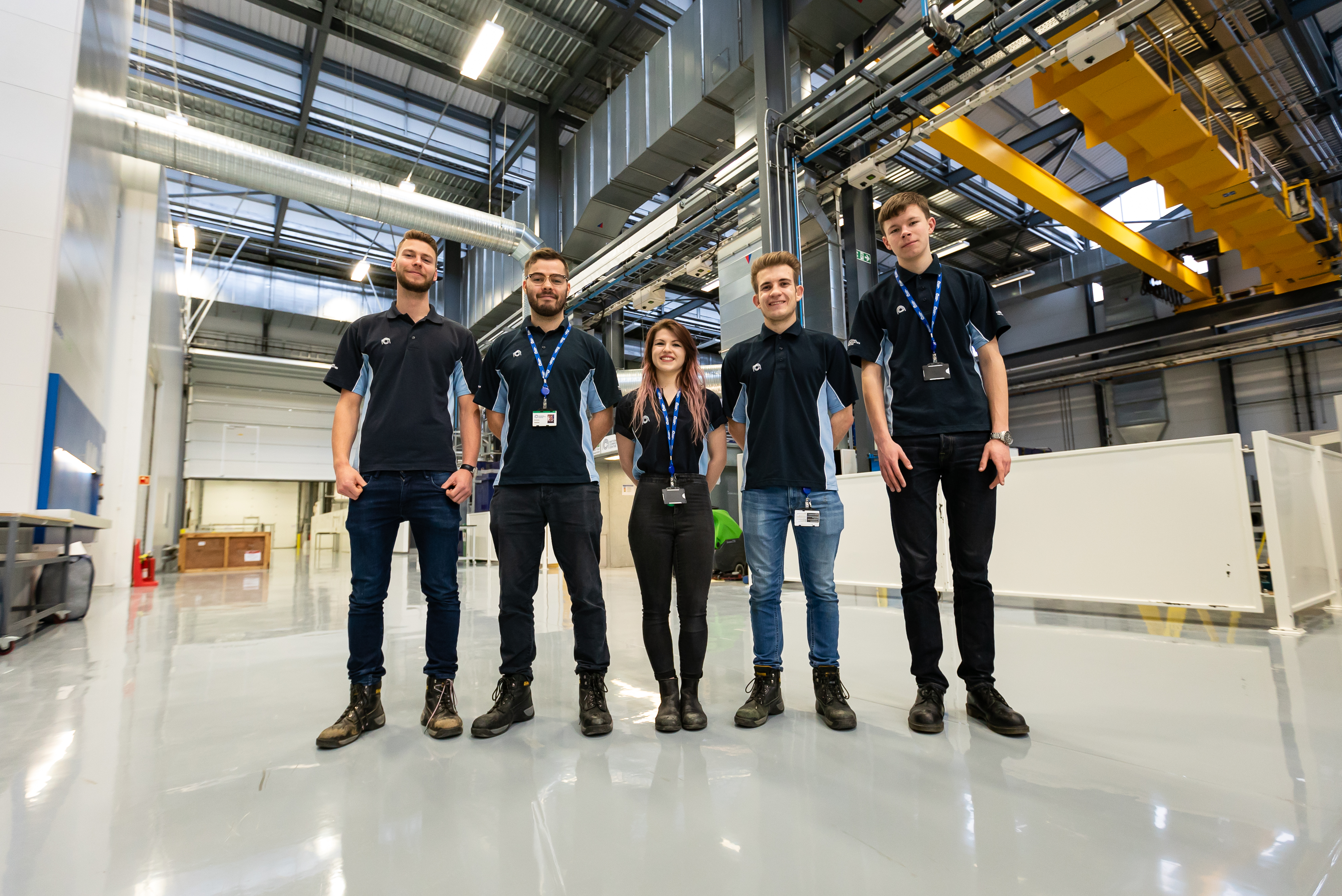 It's National Apprentice Week (3-9 February)! A celebration of apprenticeships and the positive impact they have on individuals, businesses and the wider economy.
The National Composites Centre (NCC) is proud to welcome apprentices every year and this week, a few of our Composite Technician apprentices will be telling their stories about their background, what made them apply for the NCC apprenticeship, and a little bit about what a typical day is like for them here. Read and watch short films about their stories.
National Apprenticeship Week, coordinated by the National Apprenticeship Service, is dedicated to building awareness of the business advantages that apprenticeships can bring to organisations and the benefits to individuals looking to take the first step on the career ladder or try something new.
Frankie Andrews, the NCC's Learning and Development Advisor, is encouraging anyone who has a passion for manufacturing, engineering or composites and who would like to get stuck into work while gaining their qualification, to get in touch. She says: "Apprentices are a great asset to the NCC and have undoubtedly had a major impact on our work and projects. The skills you'll learn on this apprenticeship are what industry are needing now and in the future. You're going to be solving the problems our world is facing, whether that's helping planes to use less fuel, or cars to go faster or for the energy industry to be more sustainable."
Applications close for September 2020 start for the apprenticeship scheme on 14 February.
Sophie is currently in her third year and attends college for one day each week, and spends the rest of the time working on major projects in the workshop at the NCC's world-leading research and development facility in Bristol. She said: "I love that I can work with my hands all day to complete real jobs for real customers. Its always satisfying to see a customer or other colleague happy with my work. My days are never boring as there is always so much work to do."
Dom is also a third-year apprentice and originally went to university but decided it wasn't for him. He then decided he wanted to get into engineering but had very few qualifications in that field so applied for the NCC apprenticeship scheme. "I wanted to continue working full-time instead of going back to school so it was a perfect combination of working and earning money, alongside gaining qualifications," he said.
Take a look at more information about the apprenticeship scheme, what's involved and how to apply. And don't just take our word for it – our apprentices tell their stories of how they got into the scheme and what they enjoy the most about working here.