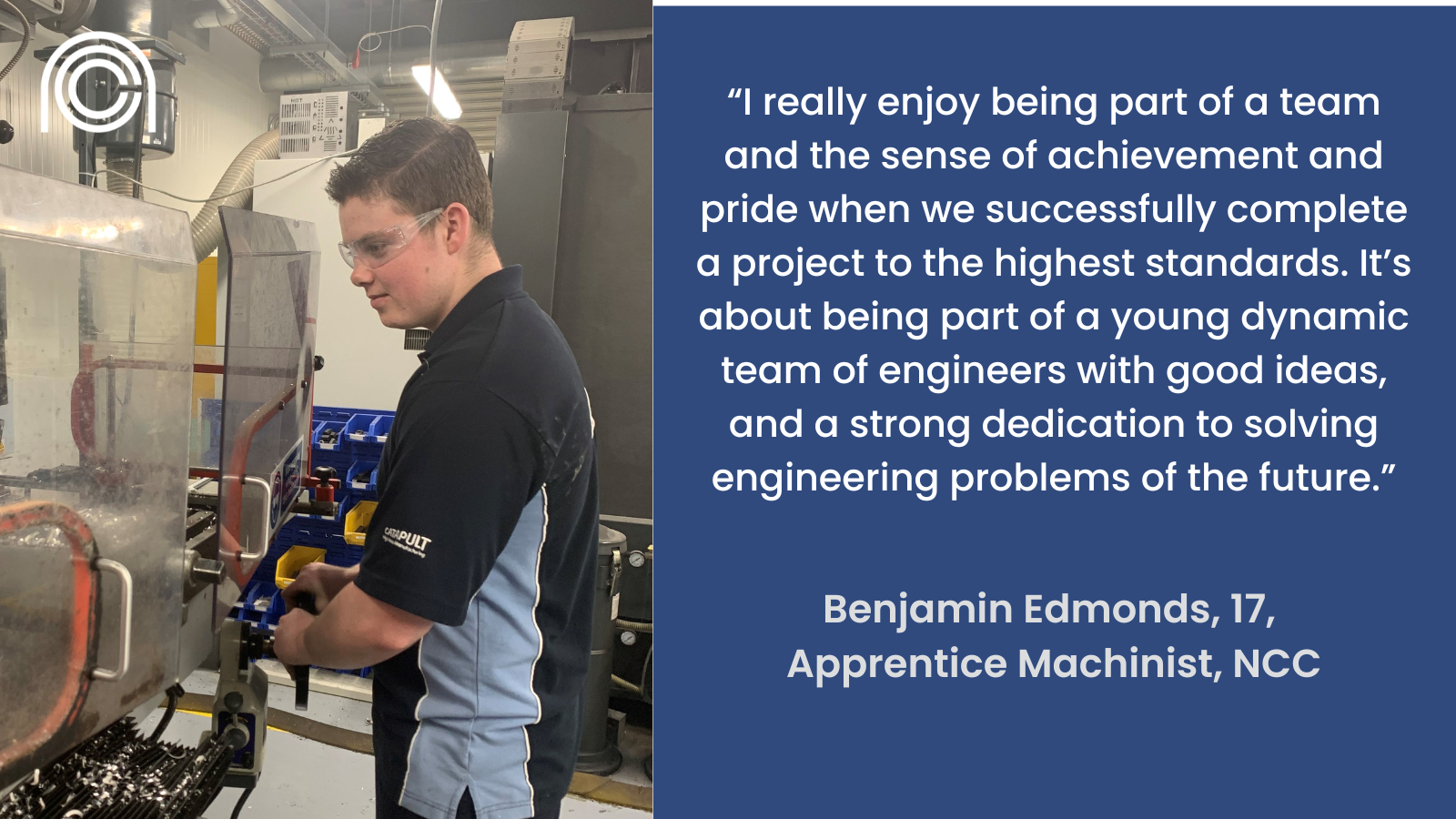 What brought you to the NCC?
I have always wanted to find out how things work and to see how I can improve the way that they work. The vision of the NCC to be the world-leading authority on composites, bringing together and developing the best minds and the best technologies, to solve the world's most complex engineering challenges really appealed to me. I felt that the opportunity to work and learn from such knowledgeable people was a great opportunity and was something that I wanted to be part of.
What are the top three things you enjoy about your apprenticeship?
The real hands-on practical experience in my job role. The chance to learn new skills from such talented people I work with is brilliant. The support I receive from everyone at the NCC is excellent.
At the NCC, I enjoy being part of a team and the sense of achievement and pride it gives me when we successfully complete a project to the highest standards.
I also really enjoy working with a young dynamic team of engineers with good ideas and a strong dedication to solving engineering problems of the future.
What has been the biggest 'aha' moment for you at the NCC?
My involvement in the Wing of Tomorrow project. It was incredible seeing the scale of the project and learning how the composite aircraft wing was made and demoulded.
What are your next career steps?
My next career steps are to complete my machining apprenticeship and continue to develop my skills at the NCC. This will allow me to continue to play my part in developing the materials of the future and solving the engineering problems that present themselves.