What did you do before your NCC apprenticeship?
My original goal was to get into accounting but then I did some work experience with my father who is an engineer and loved it. I went to college to do a general engineering qualification and had a couple of jobs including working in retail but I wanted to gain more hands-on engineering experience.  
What made you decide to apply for the NCC apprenticeship scheme?
After deciding that I wanted to become an engineer, I searched and applied for lots of different engineering apprenticeships that looking interesting. I was influenced by my family that an apprenticeship would be a much better experience for an engineer. 
What's a typical day for you?
I normally get to work some time between 7 and 8am and the first thing I do is check my emails for any new jobs or information. I'll then get started with completing any jobs from the day before and check with my supervisor about which new jobs to start. New jobs typically begin with tool cleaning and prep, laying down the composite fibres and bagging ready for infusion same day or another day. If this takes less than a day I spend the rest assisting my fellow technicians on their jobs or completing my college/NVQ written work.
What are the bits of the job you enjoy the most and way?
I enjoy being responsible for practical activities, leading a job and finishing. It's also very satisfying to learn new skills, whether its new laying up techniques, or being trained on new equipment. I love the working environment at the NCC – the technicians on the workshop floor are always willing to help and advise me, and they are really easy to talk to. I've definitely built some really strong working relationships here.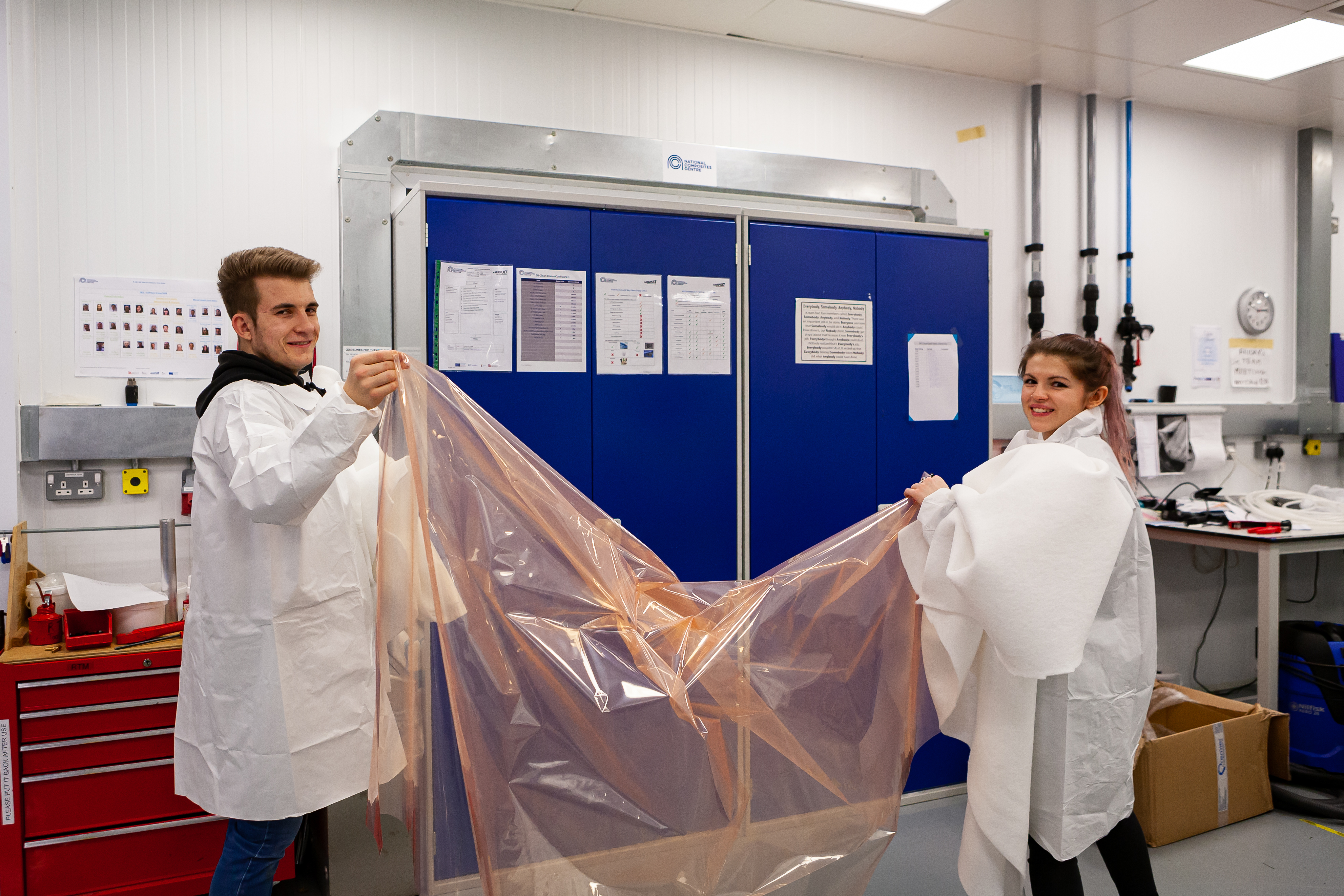 Which jobs aren't so good?
If a job requires a piece of equipment or a machine, I carry out a number of safety checks which can be quite tedious but it's vital that it's done!
What's college like?
The teaching at college is really good quality and I am learning a lot. It can be hectic there with lots of students around but we have a nice group of apprentices at the NCC and we've become really good friends with similar hobbies, so we hang out together at college and at work. Doing college work for my BTEC qualification as well as full-time work at the NCC can be a bit crazy at times but I love learning – that's the best part.
What do your family & friends think of your career choice?
My mother is very proud of my achievements, and glad that I moved out of retail and into a path that makes me happy. My father is very pleased that I am following in his footsteps to becoming an engineer and he encourages me every day.
What do you think you'll be doing in five or 10 years' time?
I'd really like to do a Masters in engineering and then maybe looking to do a management role.
What advice would you give to people thinking of a career in engineering?
Just go for it – engineering is a huge part of life and the NCC apprentice scheme is brilliant for training technicians. The skills I'm learning here and the varied experience I'm getting will mean that there are lots of opportunities out there for me.